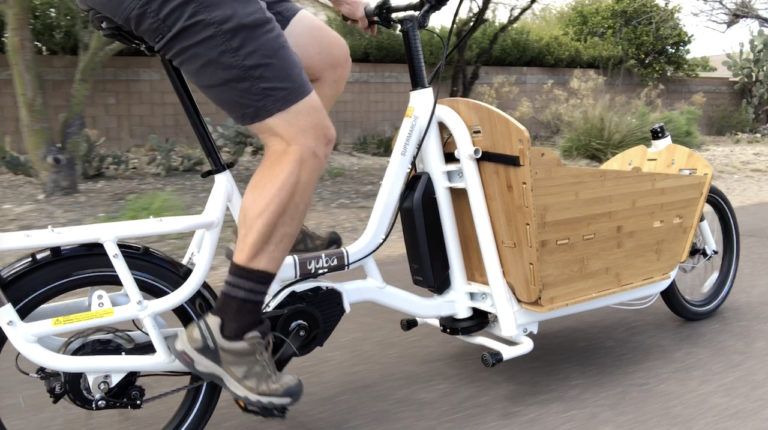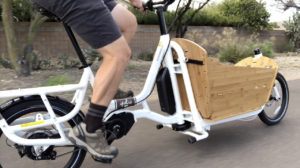 After many miles of testing the Yuba Electric Supermarché it has proven to be a fun eCargo bike with a bunch of versatile kid & cargo carrying options.
The Electric Supermarché surfs down the road as you leave the car at home and turns everyday commuting into a fun adventure.
Its long wheelbase and low cargo load design gives the bike a stable ride feeling and the optional add on accessories offer so many options, including a rain cover for the kids or cargo.
The quality components from Bosch, enviolo, Magura, and Schwalbe provide a smooth and solid ride experience that should last for many, many miles.
The Yuba Electric Supermarché is priced at $5,999 and there are monthly payment options.
In this second part of the full review you will get an idea of the ride characteristics, range test results, pros, cons, and overall thoughts on this electric bike. [Read more…] about Yuba Electric Supermarché Cargo Bike Review Part 2: Ride & Range Test [VIDEO]