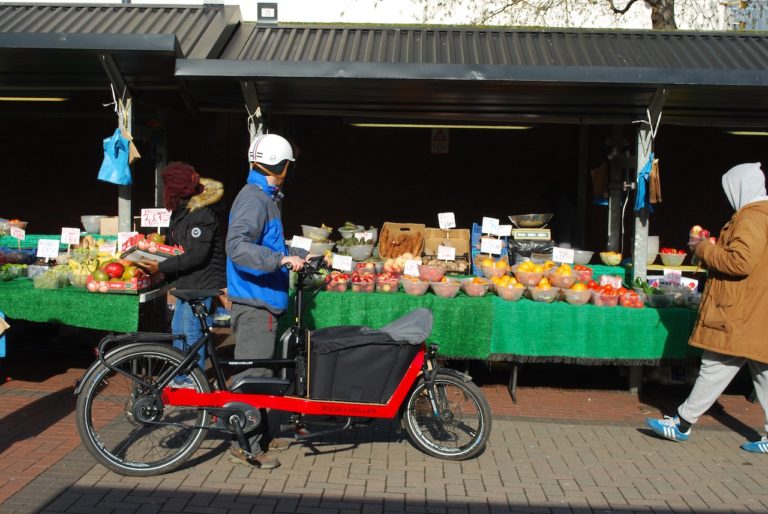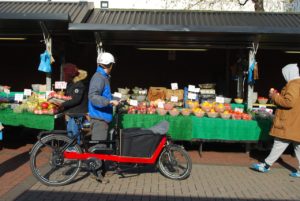 Living in a rural area means a big shop at the nearest large town, several very hilly miles away, is a job taylor-made for an e-cargo bike.
Enter Riese & Müller's Packster 40 Nuvinci (from $6,219) which looked to fit the task perfectly. So when I was offered a trial I couldn't wait to see how it handled shopping trips into town and city.
The first thing I notice about the bike is nothing to do with the riding – it lifts over a large step and a threshold into a building with only one (strong-ish) person grasping it by the middle of the frame.
At around 77 pounds (35kg) with the batteries removed (88 pounds (40 kg) with 2 batteries included) of course it's no lightweight, but it does show how much more practical this compact, well-balanced design is than heavier e-cargo bikes.
The first thing I notice when riding the bike is how much [Read more…] about Shopping & Commuting with an Electric Cargo Bike: The Riese & Müller Packster 40 NuVinci