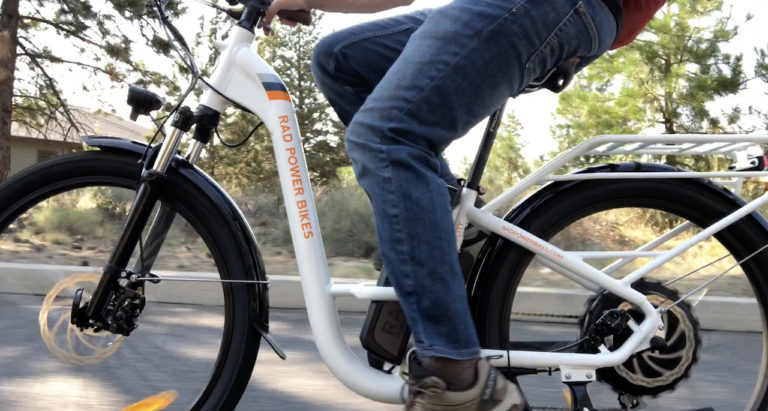 After many miles and hours of testing the Rad Power Bikes RadCity it has proven to be a comfortable and easy going cruiser style eBike with some kick!
Its low step-thru frame makes it easy to get on and off and the upright position with swept back handlebars gives it a very comfortable ride feel.
The 750 watt motor is smooth, quiet, and powerful and gives the bike a gliding feeling. Adding to that is impressive range from the range test.
The RadCity is a nice eCommuter and adventure weekender with its full assortment of accessories and it can carry substantial cargo with optional baskets and/or bags.
In this second part of the full review you will get an idea of the ride characteristics, range test results, pros, cons, and overall thoughts on this electric bike. [Read more…] about Rad Power Bikes RadCity Electric Bike Review Part 2: Ride & Range Test [VIDEO]