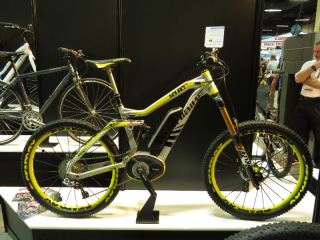 In this final installment of electric bike coverage from Interbike (largest bicycle tradeshow in the US) I have a picture slideshow of some of the many e-bike sights from the show.
Some of these bikes were shown in the video coverage from the previous 3 parts but some of them are new to the coverage.
Here are the [Read more…] about The Electric Bike Scene at Interbike – Part 4 – E-Bike Picture Extravaganza!