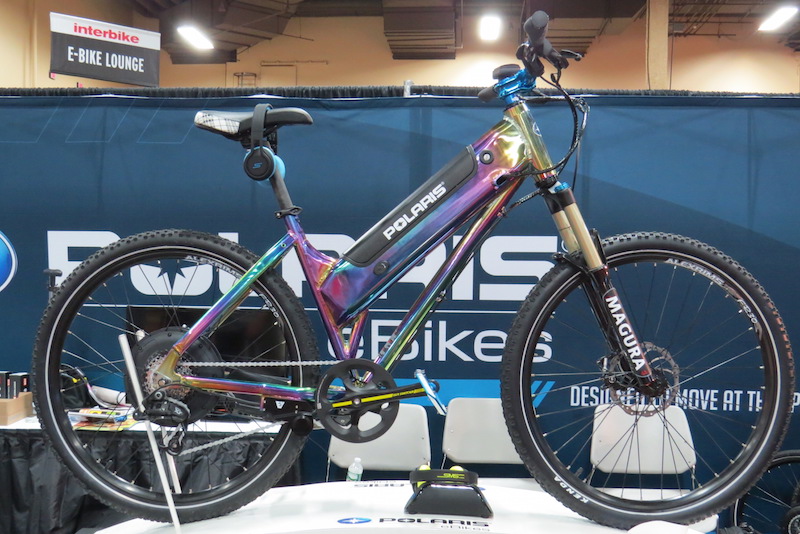 Polaris is bringing a new line up of e-bikes to the US market for 2015.
Some of the notable bikes are the Diesel DL818 with the wild "titanium oxide" color scheme and 2 new fat e-bikes: the Sabre EV505 and the Nordic EV 506.
For 2015 Polaris has also made some significant changes to their electric assist system.
Their lithium batteries are housed in the large toptube/downtube of the frame.
Their pedal assist system reads your pedaling cadence and power output along with what gear you are in and blends that together to [Read more…] about 2015 Polaris Electric Bikes [VIDEO & PICS]