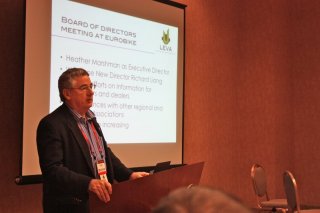 This is a guest post by Edward Benjamin and Audra Poynter, eCycleElectric Staff
With a population of more than 316 Million people, buying about 15 million normal bicycles most years, and a demographic that is shifting to an older, but active generation of baby boomers…the USA seems a natural market for electric powered two wheelers.
The European market, about 742 million people, buying about 20 million bicycles most years, is both larger, and buys fewer bicycles per capita than the USA.
However, much of Europe regards a bicycle of any type as transportation. (As well as for sports, fitness, and recreation.) This is a cultural norm and in such cultures ebike markets grow more quickly.
The USA is almost universal in [Read more…] about The USA Electric Bike Market Numbers