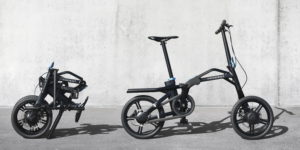 Batteries with Endless Lifespan?
Bike Europe reports that MIT and Samsung have partnered to develop a new solid electrolyte lithium battery that has the potential for an endless lifespan, improved capacity (range), and it could be significantly safer than the current technology.
Because it uses a solid electrolyte there would be "nothing to burn" and the cost to transport lithium batteries could be reduced.
Another improvement would be that these would not be affected by cold weather [Read more…] about eBike News: Endless Lifespan Battery, New eBikes, Top eMTBs, Safer Bike Lanes, & More! [VIDEOS]