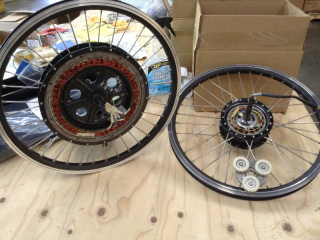 Guest post by Alec Burney from E-Bike Kit.
"Which one is the best?" We get the question nearly every day, and it's not the easiest one to answer… because ultimately it depends on your personal riding needs.
Do you want faster or lighter? More torque or quieter? More durable or less drag?
The first set of answers corresponds to direct drive motors: they're faster, but have less torque, they're more durable, but they're also heavier and [Read more…] about Understanding the Differences Between Direct Drive & Geared Electric Bike Hub Motors