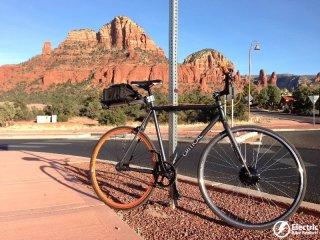 Are you looking for a complete and economical electric bike kit to add electric assist to your existing bike?
Well, you should definitely check out this complete review of the E-Bike Kit with 350 watt geared front hub motor and 36V 9ah lead acid pack!
Make sure you checkout this article that includes the kit's specifications, installation info, a bunch of pictures and a video!
E-Bike Kit is a company that has been around for 5 years and the owner, Jason Kraft, is dedicated to [Read more…] about E-Bike Kit Review: Geared Front Hub Motor & Lead Acid Battery