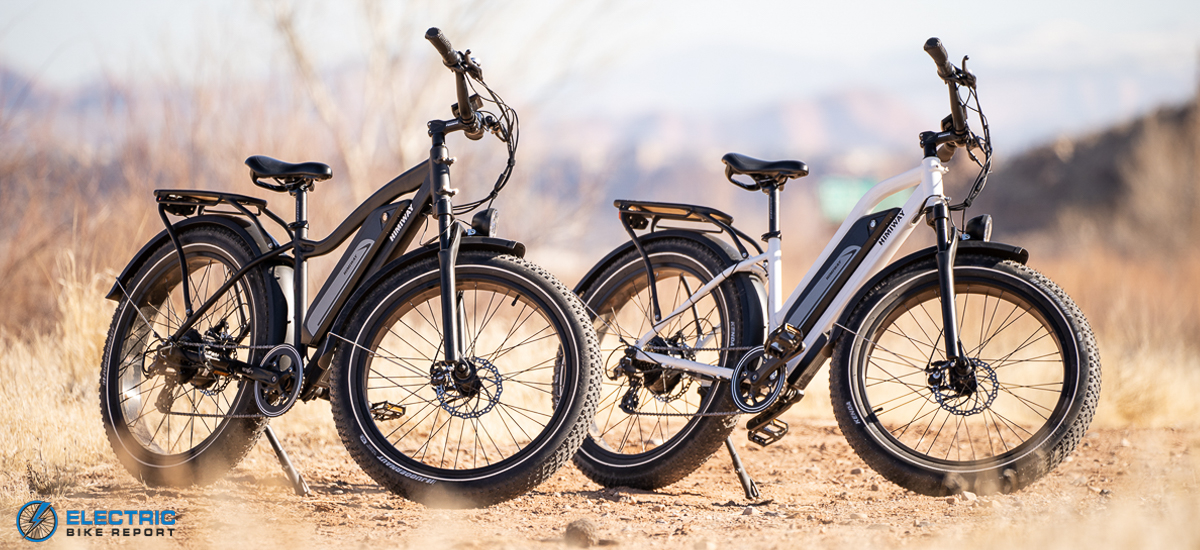 Summary Review: Himiway Cruiser Electric Bike
*See the latest price on the Himiway Cruiser here
The Himiway brand was created by Mike Magaruh in 2017. Mike traveled around Asia familiarizing himself with e-bike manufacturers, and the component brands behind them. He then put his knowledge to use to create the Himiway brand which combines reputable componentry with a rugged outdoor design. With this in mind, we've looked forward with great anticipation for our chance to review the Himiway Cruiser. For this review Electric Bike Report tested both the step-thru and regular Cruiser models.
The Himiway Cruiser is a powerful all-terrain fat bike that specializes in trudging through snow, sand, and most any other surface while also destroying hill climbs. Priced right around $1,500, we think the Himiway Cruiser and Step-thru offer a lot of value – just be prepared and know that you are getting a powerful e-bike that takes off quickly and is super fast, so hold on tight!
If you are looking for a good-priced, powerful e-bike that's able to ride on a wide range of terrain, then the Himiway Cruiser is a great option to look at. Especially thanks to the two different frame options to choose from.
[Read more…] about Himiway Cruiser Electric Bike Review – 2022