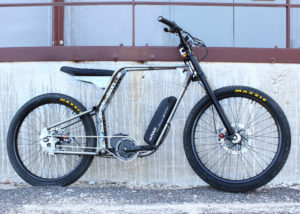 HopMod eBike Frame Kit
There are eBike kits that can turn a conventional bike into an eBike and now there is the HopMod eBike specific frame kit.
Former BMX pro and eBike industry veteran Marty Schlesinger adds the HopMod to the Voltage Cycles line up.
The HopMod is available as a frame, frame with eRad mid drive kit, or complete eBike.
Here is a video of the HopMod: [Read more…] about eBike News: Frame Kit, Affordable eBMX, Expo, Powerful Mid-Drive, eCargo, & More! [VIDEOS]