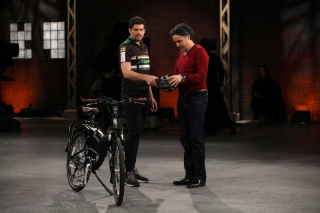 This is a press release from OHM Electric Bikes.
Vancouver entrepreneur Michael DeVisser will appear on CBC's upcoming Dragons' Den episode Sunday, January 20th, 2013 at 8:00PM (8:30PM in NFLD), to pitch OHM Cycles: his line of premium Canadian electric commuter bicycles.
Proving OHM's business model that test rides sell e-bikes, the Dragons quickly saw the benefits of OHM electric bikes after probing DeVisser about the bikes and taking one for a test [Read more…] about Ohm Electric Bikes to be Featured on Dragons' Den TV Show!