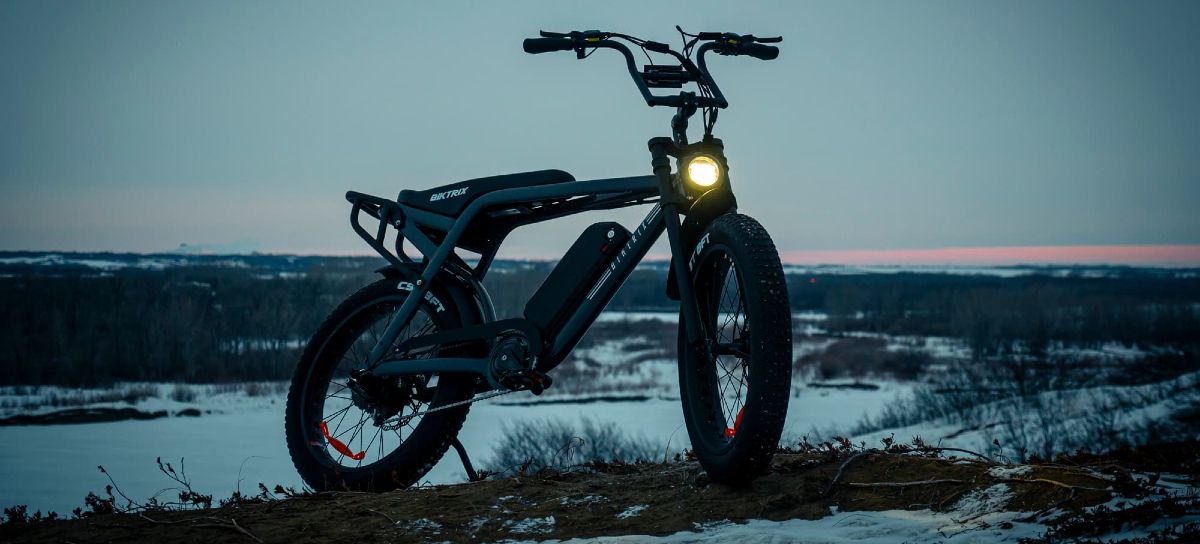 Launch Details
Canadian e-bike company Biktrix on Thursday released a new moped-style electric bike that boasts a 750W motor and a 100-plus mile range.
The new e-bike, which Biktrix has dubbed the Moto, was inspired by mopeds and built "specifically for those hoping to cruise down streets with ease," the company said in an announcement of the new bike.
At first glance, the Moto's looks are right in line with the moped-style of other e-bikes in the news that have seen gaining popularity over the past year or so. It's low-slung and fitted with fat tires mounted on smaller 20" or 24" wheels, depending on the frame size. The handlebars also rise up chopper-style and there's a motocross-style seat, which place riders in an upright seated position.The Moto comes with two power settings: The "limited" motor power setting that caps the maximum assisted speed at 20 mph and the "no-limit" setting which raises the maximum assisted speed to 28 mph, which makes it a Class 3 e-bike in the U.S.