Biktrix Releases New Moped-style E-bike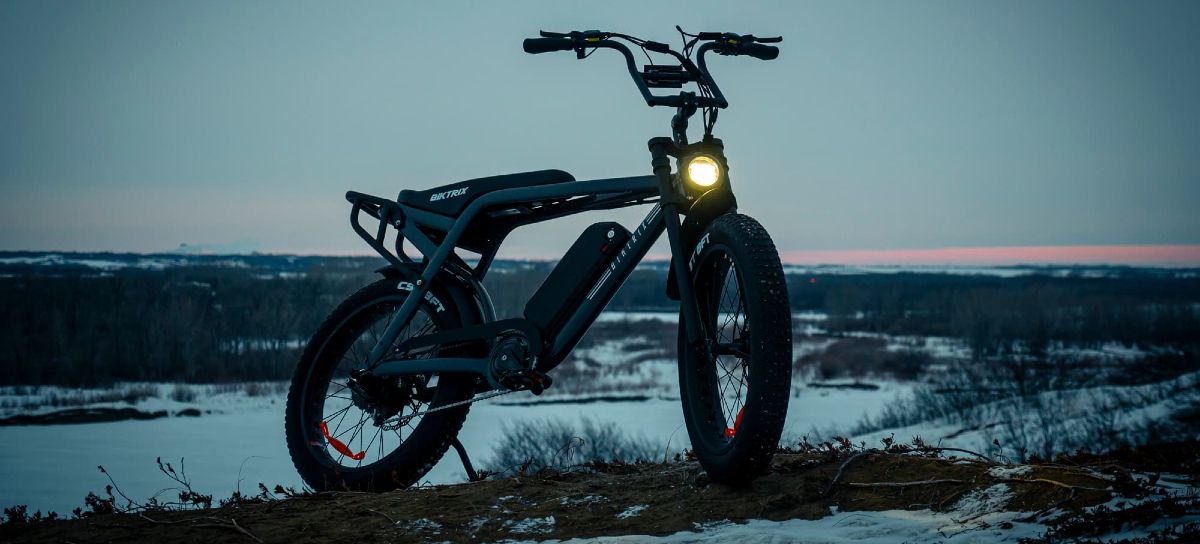 Launch Details
Canadian e-bike company Biktrix on Thursday released a new moped-style electric bike that boasts a 750W motor and a 100-plus mile range.
The new e-bike, which Biktrix has dubbed the Moto, was inspired by mopeds and built "specifically for those hoping to cruise down streets with ease," the company said in an announcement of the new bike.
At first glance, the Moto's looks are right in line with the moped-style of other e-bikes in the news that have seen gaining popularity over the past year or so. It's low-slung and fitted with fat tires mounted on smaller 20" or 24" wheels, depending on the frame size. The handlebars also rise up chopper-style and there's a motocross-style seat, which place riders in an upright seated position.The Moto comes with two power settings: The "limited" motor power setting that caps the maximum assisted speed at 20 mph and the "no-limit" setting which raises the maximum assisted speed to 28 mph, which makes it a Class 3 e-bike in the U.S.
The Moto's impressive claim of a 100-plus mile range is backed up by not just one battery, but two 48V 21Ah batteries. Combined, that makes for over 2,000Wh of available power for the 750W Bafang rear hub motor. This probably goes without saying, but that's a lot of available energy. Biktrix did not specify the Moto's maximum motor-assisted speed, but it does come with a throttle so a rider can engage the motor on demand. The Moto is equipped with a single speed drivetrain should you still want to pedal, and stopping is handled by beefy hydraulic dual-piston brakes.
Since 2014, Biktrix has prided itself on personalization of its e-bikes, and the new Moto is no different. The bike comes in two frame sizes (medium and large) and, like the other 15 bikes offered by Biktrix, will be customizable.
The Moto is priced at $2,299 and is available now.