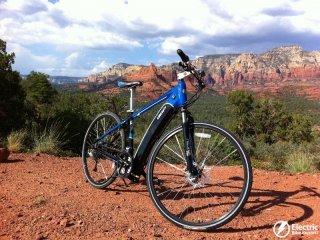 Here it is!  The full review of the Currie Technologies
IZIP Ultra
electric bike with a tough range test for this road style e-bike.
If you are looking for a sporty and nimble road style electric bike, the IZIP Ultra should definitely be on your list of bikes to consider.
Make sure you check out the video, large pictures and specifications of the IZIP Ultra.
What you can expect from this electric bike: [Read more…] about IZIP Ultra Electric Bike Review