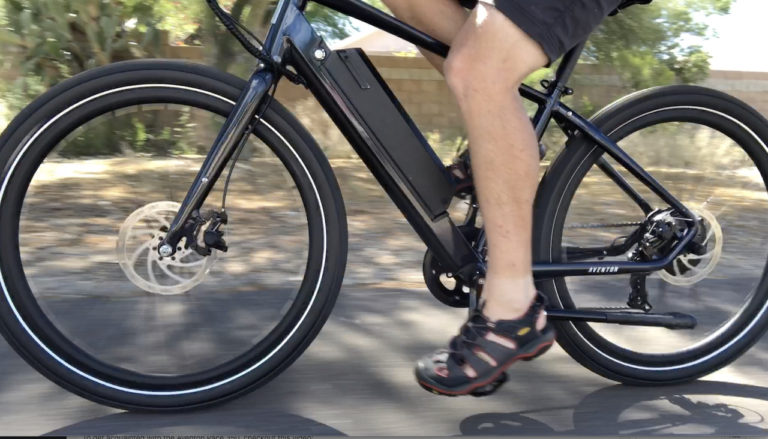 After many miles of testing the Aventon Pace 350 it has proven to be a fun and easy going eCruiser with the very impressive price around a thousand dollars.
It has a casual and comfortable ride position with a lively 350 watt assist system featuring pedal assist and a throttle.
The Pace 350 has a lightweight and easy going ride feel that makes cruising around town a lot of fun.
For what you spend, the Aventon Pace 350 is an impressive electric bike with an integrated frame battery, 350 watt motor, and quality components from Samsung, Shimano, Tektro, and Kenda.
In this second part of the full review you will get an idea of the ride characteristics, range test results, pros, cons, and overall thoughts on this electric bike. [Read more…] about Aventon Pace 350 Electric Bike Review Part 2: Ride & Range Test [VIDEO]