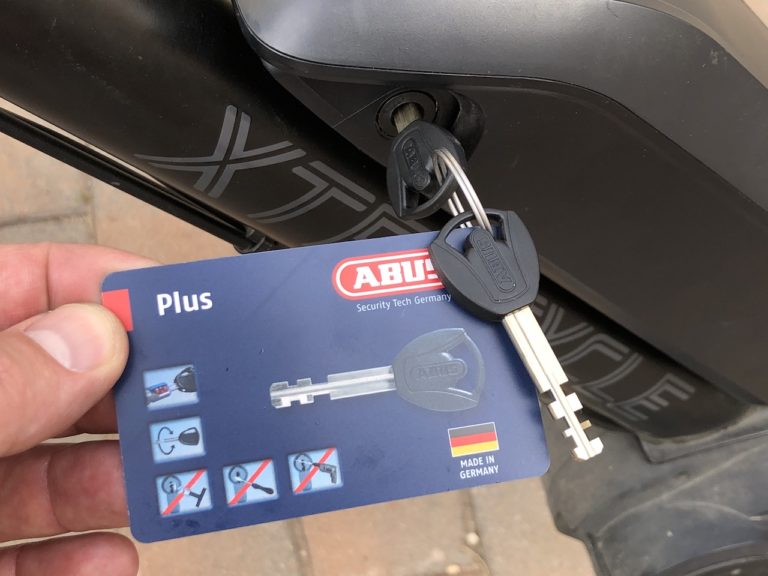 ABUS offers a wide range of lock options to keep your eBike secure and now their YourPlus system keeps things simple with a one key solution.
The ABUS YourPlus key system allows you to have one key for your eBike battery lock that will also work with an ABUS lock.
The system can also be set up so 1 key can work with multiple locks and that can be useful for families with multiple bikes to lock up.
Let's take a closer look at how the YourPlus system works.
[Read more…] about ABUS YourPlus System: One Key for eBike Battery & Lock(s) [VIDEO]