Ebike News: Torque 1 Torque Sensor Affordability, Ji-MoveII Mini Ebike, Woom Kids E-bikes & Much More!
Further proof that simple and lightweight e-bikes are an increasingly important area of the e-bike world this week with details of the Torque 1 from the US and a joint collaboration from the UK's Bikeworks and Revolutionworks.
Novel lock designs also feature heavily in the never ending quest to make them more effective and lighter. And if you want to know where to find the best city cycle lanes in the US just read on….
In this week's news:
Torque 1, affordable torque-sensing e-power

Ji-Move II, the new mini e-bike with high spec and low price

Lightweight e-bike collaboration from Bristol UK firms

Woom kids' e-bikes come to the US

New accessories; Schwalbe cargo tire, two innovative locks

City News; E-bike hire for London, Bird 3rd gen e-scooter and People for Bikes' new city ratings
New E-bikes and E-bike Systems
TORQUE 1 – THE AFFORDABLE TORQUE SENSOR E-BIKE
Torque sensors are usually found on pricier e-bikes and provide the most efficient and bike-like ride (compared to motorbike-like throttle on demand and cruder pedal movement sensors) – they can make you feel like you are pedalling a regular bike but with bionic legs, which is why many people love them. They also help conserve battery capacity better than throttles and pedal movement sensors.
The new Torque 1 e-bike is one of best-priced e-bikes out there to feature this superior torque sensing system, coming in at US$1199. It also packs a 350W rated rear hub motor and 380Wh of frame-integrated battery that must be charged on the bike. The claimed weight of 38lbs / 17kg is pretty light – it keeps the weight low partly by having a single gear and no lights or mudguards.
JI-MOVE II NOW ON KICKSTARTER
Now on Kickstarter, The Ji-Move II, claims some high tech features – like ABS braking – but low Early Bird pricing from HK$5887 (around US$760).
It is a compact e-bike, not a folder, with a removable seatpost and handlebars that hinge down the side of the bike. The compactness and portability comes from the small 16" wheels and short wheelbase. It comes with frame integrated lights and an impressively large battery for a small e-bike at 360Wh. Motor assist is limited to 25kmh / 15.5mph.
NEW AFFORDABLE LIGHTWEIGHT CITY E-BIKE FROM UK COMPANIES
The UK's Bikebiz reports that Bicycleworks and Revolutionworks have collaborated to design a 'lightweight, city-friendly' e-bike. Features include small rear hub motor, minimalist handlebar controls and attractive £1485 starting price tag.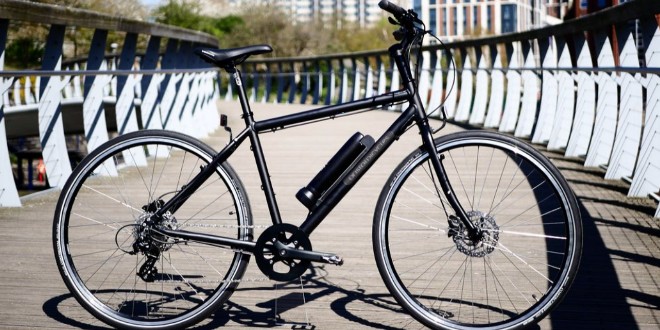 There are two battery options labelled as '20-mile range' and '50 mile range' and the smaller batteried e-bike has a stated sub-16kg weight.
WOOM HIGH QUALITY KIDS E-BIKES ARRIVE IN THE US
Bicycle Retailer and Industry News reports Austrian-founded Woom kids' e-bikes are coming to the US.
The Woom UP model is apparently the only kids' e-bike that features the Fazua motor, which makes it among the lightest mid-drive e-bikes built for children. It's recommended for kids who already have experience riding bikes, enabling them to go farther and bike more frequently.
The woom UP is offered in two sizes:
woom UP 5 features 24-inch tires, and fits kids approximately 7 to 11 years old (50" – 57″ in height). MSRP $3,599.

woom UP 6 features 26-inch tires, made for kids approximately 10 to 14 years old (55″ – 65″ in height). MSRP $3,749.
Cycling Accessories
SCHWALBE'S CARGOBIKE-SPECIFIC TIRE
DRUSSY – THE LOCK THAT COVERS THE THIEF WITH TRACEABLE 'DNA'
E.T INNOVATION – USING THE PEDAL TO LOCK YOUR BIKE
E-Micromobility
LONDON'S SANTANDER BIKE HIRE GETS E-BIKES…..AT LAST
BIRD ANNOUNCES NEW MORE 'SUSTAINABLE' E-SCOOTER
Infrastructure
PEOPLE FOR BIKES 2021 CYCLING CITY RATINGS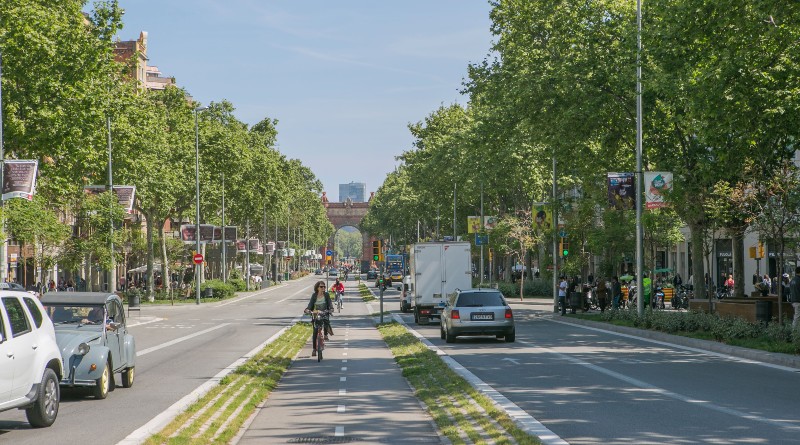 US-based People for Bikes has just released its 2021 bike-friendly city ratings (ratings based on a wide range of metrics) and for the first time this year it has gone global.
The list of the top 10 cities in the world might raise some eyebrows; not surprisingly there are plenty of entries from the Netherlands but there are also two US entries.
The top six US cities based on infrastructure alone were San Francisco, NYC, Seattle, Portland, Philadelphia and Detroit.
E-bike Safety
SPECIALIZED RECALL NOTICE
Specialized recently posted the following recall notice on their website:
'We are issuing a voluntary recall for a small number of battery packs sold as original equipment on and as aftermarket equipment for use with 1st Generation Turbo Levo and Kenevo electric mountain bikes with the control panel on the side, manufactured between 2017 and 2019. Specialized and retailers will contact riders that may be affected by this recall via email and with a notification on the Turbo Mission Control app.'
More detail here.
Reader Interactions