Ebike News: Senate Set to Look at E-bike Tax Credits, More E-cargobikes from Raleigh, Greyp High Tech and Lots More!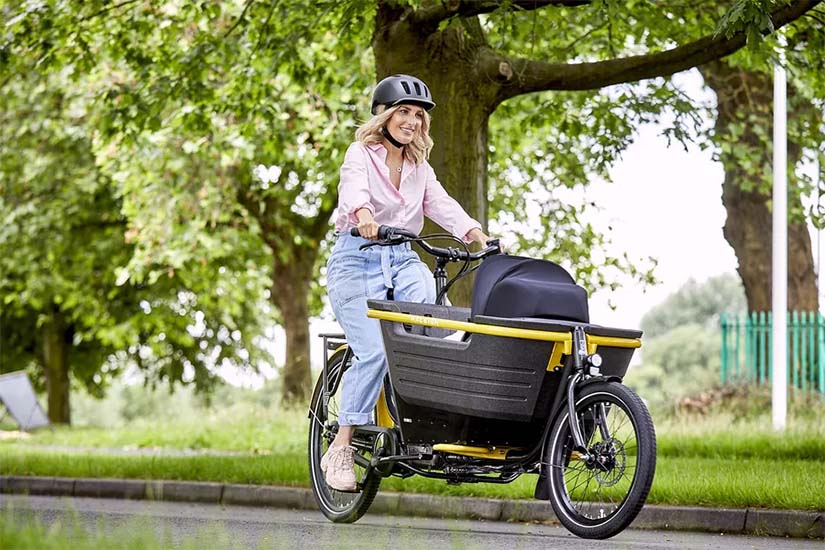 Government efforts to promote the sales of e-bikes through financial incentives take various guises; in France you can trade in your old car for €2,500 towards a new e-bike whilst in the UK the Cycle to Work program is a tax incentive that gives a tax rebate to employees using the purchased bike or e-bike to cycle to work. There are many more examples from around the world, including some that specifically promote financial incentives for e-cargo bikes.
Whilst these are all very welcome, they are all aimed at promoting e-bike sale to solve a particular problem and so will only be available to a certain segment of the population; those with old cars or those in employment cycling to work etc. But the proposed US E-BIKE Act we look at again this week could just be one of the most wide-ranging government incentive initiatives – if it comes to pass – as it will apply to all US taxpayers. If it does succeed it will be a massive boost for the cause of e-bikes in the US.
In this week's news:
30% e-bike tax credit Senate bill introduced

Raleigh UK launches two new e-bikes

Greyp T5 e-SUV – the ultimate high-tech trekking e-bike?

Bamboo e-cargo prototype from My Boo

Trek sustainability report and trail funding

Superpedestrian claims radical new pavement safety tech

E-bike four-wheeler firms in trouble
30% E-BIKE TAX CREDIT BILL A STEP CLOSER
A new bill was recently introduced to the US Senate taking the Electric Bicycle Incentive Kickstart for the Environment (E-BIKE) Act a step closer to becoming reality.
As we reported back in Feb, Congressman Jimmy Panetta and Congressional Bike Caucus Chairman Earl Blumenaur introduced the Electric Bicycle Incentive Kickstarter for the Environment Act to the United States House of Representatives (H.R.1019). The proposed E-BIKE act was submitted in order to kickstart and encourage increased demand for electric bikes by way of a tax credit for all United States citizens.
The proposed bill would cover 30% of the purchase price of a single eBike once every three years, or twice for joint-return couples who are buying two electric bikes. There's lots more detail and some worked examples in our original article.
The Senate bill, S.2420, is a companion bill to H.R.1019 and was introduced by senators Ed Markey (D-MA) and Brian Schatz (D-HI).
Both the House of Representatives and the Senate must pass their versions of the bill and any differences reconciled before President Biden can sign it into law.
If you would like to show support for this bill, simply visit the US Congress website here and click "Contact Your Member" to find your Senator's contact info.
RALEIGH'S NEW STRIDE E E-CARGO BIKES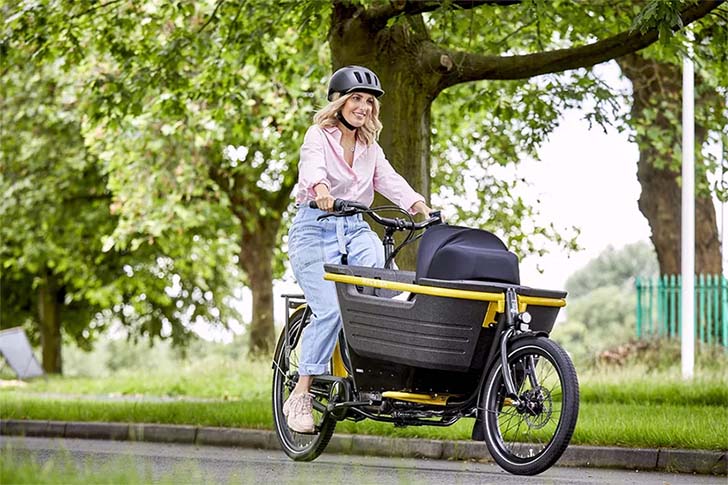 Raleigh UK has just launched its new Stride e-cargo range that is made up of the two-wheeled Stride 2 bike and the larger three-wheeled Stride 3 trike.
Both bikes are powered by a Bosch Performance CX Cargo Line motor with gear changing courtesy of an enviolo 'stepless rear hub system. Claimed range is 30-40 miles. Other spec includes hydraulic disc brakes, built-in front and rear lights, an attached ring lock and a full metal mudguard set as standard.
The Stride 2 front box is aluminium and EEP-foam construction rated to carry up to 80kg of cargo with the Stride 3 claiming 100kg payload. Accessories include rain tent, box cover, bike cover, baby and toddler seats, bench cushions and Maxi cosi car seat brackets.
RRPs are £4,395 for the Stride 2 and £4,695 for the Stride 3.
GREYP LAUNCH HIGH TECH TREKKING COMPANION TO ORIGINAL E-MTB MODEL
Greyp Bikes, which is the sister company of Rimac Automobili, has just released a new, high-tech, trekking e-bike, the T5 e-SUV.
The G5 shares the high tech approach of the origins off-road Greyp G6, including an integrated eSIM that provides the user with a constant connection to the internet and allows a huge amount data can be displayed on your smartphone via the Greyp app – the bike comes with a smartphone mount compatible with a wide range of phones.
There are wide-angle cameras integrated at the front and rear, which are always on while riding. You can save the footage at the push of a button, giving you 30 frames per second of full HD material.
There is also a powerful mid-drive from Austrian manufacturer MPF, 700 Wh battery, 100mm travel forks and Schwalbe G-One Allround 29" tires.
It is a Euro spec e-bike (15.5mph assist, 250W rated motor) and RRP is €4499 to €5499 depending on spec.
MY BOO BAMBOO E-BIKES SHOW CARGO PROTOTYPE
EBR has previously reported on My Boo, German manufacturers with a production plant in Ghana where the bamboo for their large range of designs (e-bikes and regular bikes) is crafted.
The company have recently shown off a prototype e-cargo bike at the Eurobico show in Frankfurt, Germany, slated for availability in late 2022.
Why bamboo? Firstly, it has a high strength-to-weight ratio and, of course, these are two prized qualities on e-bikes. It's got a tensile strength comparable to steel and a compressive strength comparable to concrete. My Boo say, depending on the exact frame design: "on average we are between the values of steel and aluminium." Bamboo is also known for having good 'compliance', or damping qualities in other words, so it should help soak up vibrations from the road.
TREK TAKE STEPS TO GREENER FUTURE
In 2020, Trek conducted their first emissions audit 'to better understand their impact and build a plan to become a more conscious and sustainable global citizen.'
The resulting Sustainability Report outlined 10 steps to help them achieve more sustainable business practices, including:
Increased use of alternative materials
Removing plastic waste from packaging materials
Establishing and protecting new bicycle trails
Pursuant to all this, Trek has just announced the establishment of The Trek Foundation which Trek say 'exists to protect land, develop trail systems for public use, and grant more riders access to great places to ride. Grants from The Trek Foundation also help protect the surrounding land from development. Currently, The Trek Foundation has funded four trail projects, and is actively pursuing more locations.'
The funded trail projects are Harmon Canyon, Elings Park and Larsen Meadowi – all in California and Verde Valley in Arizona.
IS TECH CLEVER ENOUGH TO SLOW DOWN PAVEMENT E-SCOOTER RIDING?
A T3 article has hailed e-scooter tracking technology that it says 'is a breakthrough in preventing sidewalk riding and other unsafe scooter behaviour.'
Apparently 'The new system doesn't just detect unsafe behaviours, such as riding on the pavement, but also puts a stop to them in real-time in order to prevent serious injuries.'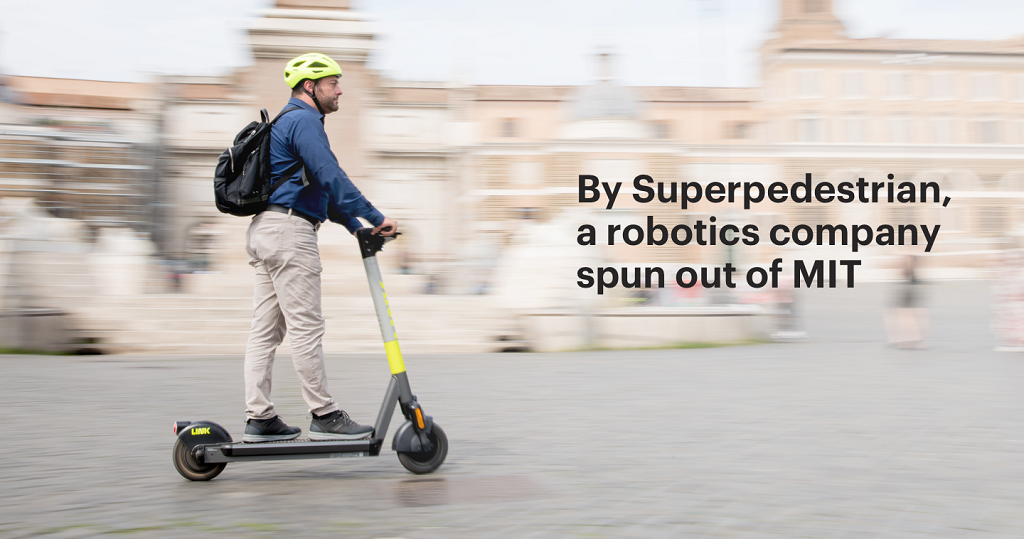 It comes from MIT spin-off Superpedestrian, owners of e-scooter rental company Link. Superpedestrian recently unveiled their military sounding system of 'Pedestrian Defense.'
T3 states 'This innovation is made possible through the recent acquisition of Navmatic and the application of their patented 'Super Fusion' technology, which combines multiple sources of real-time vehicle dynamics data to produce accurate, practical and reliable fleet positioning and vehicle control.'
Pedestrian Defense is currently being piloted in several of Superpedestrian's Link hire programs with a view to an autumn roll-out.
WHERE ARE E-BIKE FOUR WHEELERS HEADING?
It hasn't been a good month for e-bike four wheelers (call them what you will, velomobiles, e-bike cars etc…).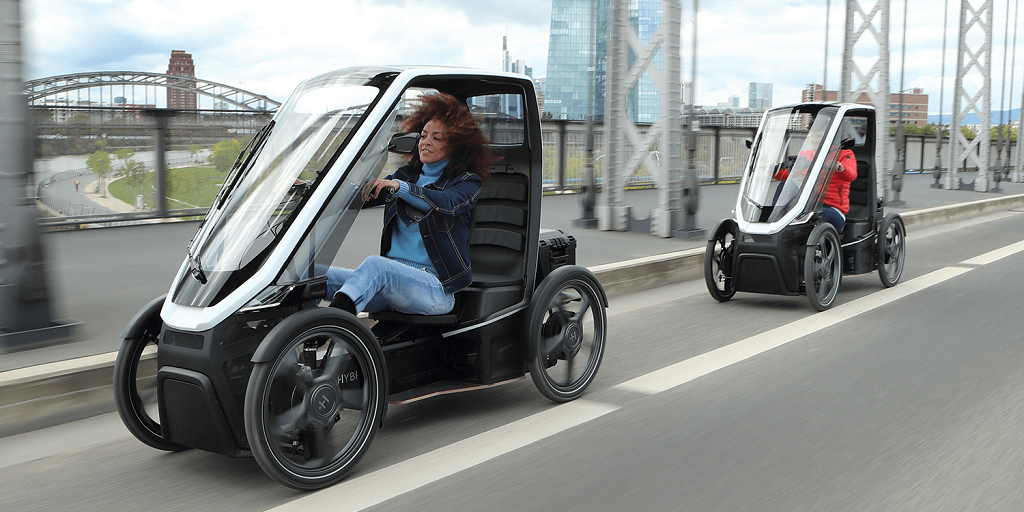 17th July saw the auctioning off of both production models and parts and tools for the UK's Drycycle, whilst German counterpart Bio-Hybrid has finally failed. After the management had to file for insolvency in April this year, the search for investors was unsuccessful. The start-up was dissolved in the commercial register in mid-July'
Other designs like City Q and Frikar are still at the pre-launch stage.
Reader Interactions