E-bike News: Noko Lightweights, Brompton Titanium, Electric Access and Lots More!
Probably the most remarkable headline stat in this week's news is the 16.4lb of the newly announced Brompton P-line. It's not electric but it could show the way forwards for ultralight, high-quality e-bikes with its blend of iconic, tried and tested folding technology and new weight-saving features.
Titanium has the highest strength-to-weight ratio of any metal, is highly resistant to corrosion and doesn't fatigue. The downside is cost as the extraction of titanium from ore is expensive and the manufacturing of bike components from it highly skilled and therefore costly. But lucky owners will receive a bike that truly lasts a lifetime, is lightweight and maintains its value well over time. No wonder the first batch of titanium Bromptons sold directly from the London factory have sold out in a flash.
The Electric Bike Report team will keep a close eye on how that will translate to Brompton's ebikes, and as always, we'll continue to scour the world for all of the latest electric bike news.
In this week's electric bike news:
New Italian e-bike brand Noko on sale soon

16.4lb Brompton T-Line – it's not electric but the tech promises a superlightweight e-bike in future…..

E-bike car news from Podbike and Northern Lights

Innovative carbon frame technology from Germany's Advanced

US e-bike access decisions detailed

Updates from the European e-scooter scene
NOKO LIGHTWEIGHTS SOON TO BE AVAILABLE
A range of lightweight e-bikes from Italian firm Noko will be available from the start of February and pre-orders before that date come with an extra battery included in the price.
In a world where most e-bike frames are made in Asia it's interesting to see that Noko say their lightweight aluminium frames are '100% made in Italy'. Noko is the creation of Luca Coffa, who has worked in the automotive field and wanted to create 'a 100% Italian e-bike, with a development and production facility in Catania, Italy, Luca's hometown.'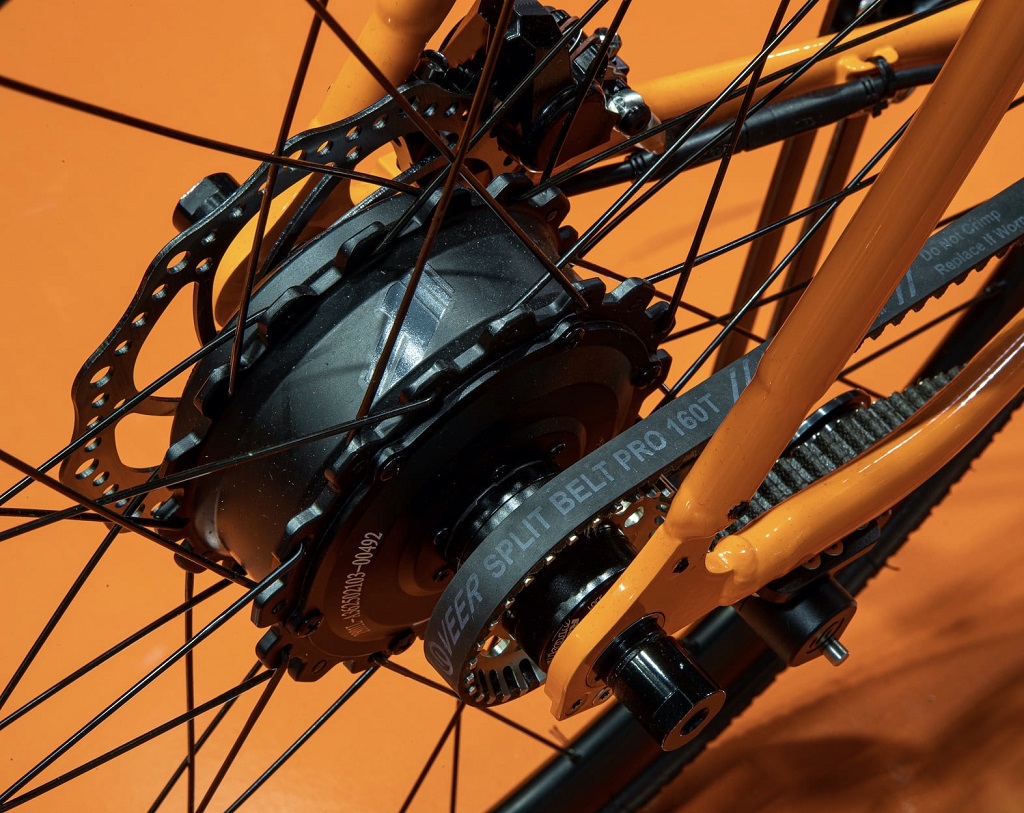 The bike is also a little unusual in its choice of rear hub motor from the Full Speed Ahead Group (FSA), a company that manufactures high-end components for road cycling and MTB.
It also features the Veer splittable belt drive that can be fitted to conventional frame designs.
There are three models using the FSA HM 1.0 system which also includes an inframe 250Wh battery (total claimed weight of motor and battery system is 3.98kg). The Forza is a single speed with a Veer carbon belt drive, hydraulic disc brakes and flat or raised handlebars. The Tempo has a similar spec to the Forza but with a step-thru frame whilst the Vulcano is a gravel style e-bike with a high end 11 speed derailleur system, the SRAM Apex.
Prices range from €3,990 to €4,350. Noko say that if you preorder before 1st Feb you will get a free extra battery (value €499) and that the bikes will start shipping in February.
ALL TITANIUM BROMPTON T-LINE ANNOUNCED
As predicted in last week's news, UK folding bike manufacturer Brompton has launched a fully titanium bike. This is NOT an e-bike note, and there has been no mention that there will be an e-bike version in future. However, it does open the way to producing a super lightweight e-bike. In theory adding a 7lb / +3kg retrofit kit like Cytronex or Nano to the new T-line titanium Brompton, which claims to weight from 16.4lbs / 7.45kg, could produce a 23/lb/10.5kg e-folder with Brompton's legendary super compact fold.
There's some interesting sounding technology going on here, as the – Line frames combine orbital (semi-autonomous) and tig welding (fully manual), producing a frame with a claimed 37% less mass than Brompton's all-steel equivalent frames – but just as strong say Brompton. There is also a carbon seatpost with a thin layer of protective steel armouring.
The two model options are; the Line One – single-speed at £3,750 / $4,795 and the T Line Urban with 4-speed derailleur gearing at £3,950 / $4,995. Expect demand to be high and availability limited as there is plenty of hand welding involved in making the frames – these are not mass produced bikes. Brompton says the T Line will be available exclusively via a ballot system on its website and through selected Brompton stores in London, New York, Shanghai, Singapore and Paris.
MULTI-WHEELERS; PODBIKE TO START SHIPPING IN 2022 AND THE UK'S NORTHERN LIGHTS
According to Bike Europe
'
Podbike
will start delivering their first product, the four-wheeled e-bike, Frikar, in 2022. To oversee the company's transition from start-up to early growth phase and support the scale-up of e-bike sales a new CEO has been appointed.
Within the EU the Podbike Frikar can legally travel on roads and cycle paths as it works like any other EU-compliant pedelec. The article adds 'With global ambitions and over 3,400 pre-orders of its Frikar product, the target is for Podbike to grow its topline from zero to €8 million during the next year and to scale up quickly from there.'
Meanwhile, over in the UK the Northern Lights Motors 428 has been in development for some time and there is interesting video footage of what appears to be a prototype and also the possibility of pre-ordering at very reasonable prices ranging from £2799 to £4499. Late 2021 is mentioned on the website as the first target date for delivery but it's not clear whether the first production models have actually gone out.
At 110-120lbs (50-55kg) it's fairly heavy and has a pretty large footprint at 11'2" x 4'2" (3.4m x 1.28m). NLM say the electric assist speed limit can be varied and it can be used as a Euro-compliant (15.5mph assist) vehicle but the size and weight suggest it would be suited to a speedier class of electric vehicle that would be more at home mixing with faster traffic on roads. Like the Podbike it uses a series hybrid system – you don't pedal the back wheel directly but rather your pedal energy is stored before being released to the motor when power is required.
'SHREDDABLE' CARBON FRAME FROM GERMANY'S ADVANCED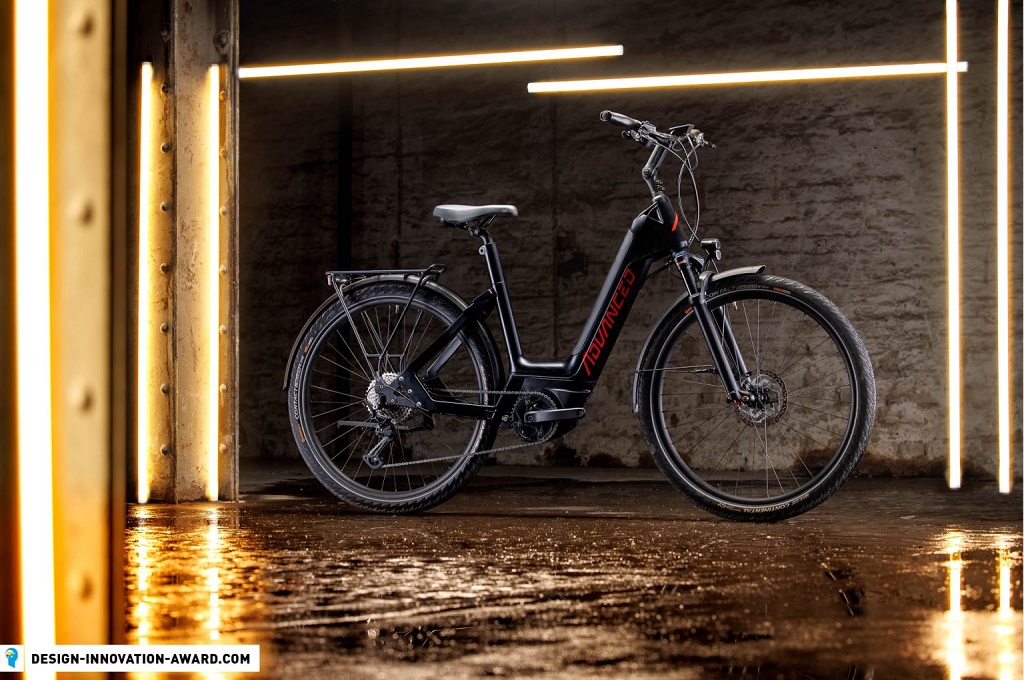 The ADVANCED RECO One from Germany was a notable recent winner in the
Design & Innovation Awards 2022
, described as 'the Oscars of the Bike Industry'.
It stood out because the frame on this step-thru city and touring bike is made of granules consisting of a carbon fibre reinforced composite material. Apparently 'An injection moulding process turns the granules into a frame in just 90 seconds'. Whilst this particular model is made in Germany it isn't tied to a specific factory or location, thus enabling short transport routes and flexible utilisation of production capacities.
If and when the frame reaches the end of its life it is claimed that it can be shredded back into granules and made into a new frame. More details at the Advanced website.
E-BIKE ACCESS UPDATE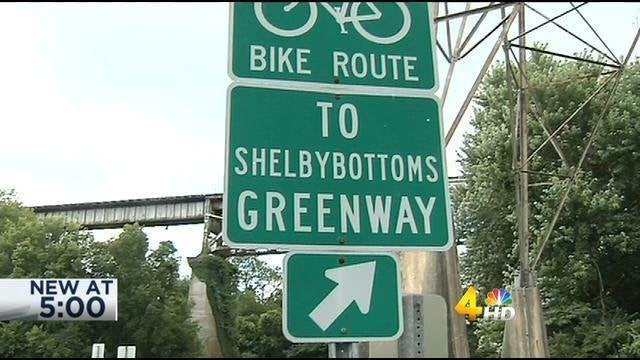 E-bike access debates have apparently adopted a lower profile in the last year or so after a flurry of 'controversy' type headlines in the wake of US National Parks indicating a move to greater e-bike access at the end of 2020.
However, as this Wired article points out, there are still flashpoints in the debate and the article focuses on four distinct examples – Nashville, Tennessee; Colorado Springs, Colorado; Moab, Utah; and New York City.
In Nashville 'the controversy has focused on the city's greenways, a system of linear parks and trails that stretch nearly 100 miles throughout the city……."Motorized vehicles" have long been banned from the greenways—though ebike riders say enforcement has been scant.' The ban is under review though, with a report due in the coming weeks.
Wired adds 'A similar debate is playing out in New York, which legalized ebikes in 2020. The city's Parks Department, however, says it can set its own rules and views ebikes as "motorized" vehicles that aren't allowed on its popular paths and trails.'
In Grand County, Utah, controversy centred on allowing ebikes on one paved biking trail, despite some objections, whilst in Colorado Springs last summer saw the cancellation of a year long trial that would have allowed e-bikes on city-managed bike lanes.
Still, it appears such access wrangles are becoming rarer as most US states now recognise the three class model and people are grasping the reality that legally conforming e-bikes are not motorbikes and do little more damage than regular bikes – indeed the law equates e-bikes more with regular bikes than motorbikes (certainly in the case of class 1 and class 2 e-bikes at least).
Over in the UK where e-bikes are also pretty much allowed anywhere regular bikes are, there is still the occasional question raised and decisions to be made. In this unusual case, reported by the UK's ebiketips, 'The Verderers Court of the New Forest, which regulates and protects the interests of the area, has set aside extra time to decide whether or not to ban e-bikes from the forest's 140 miles of cycle trails' – despite the fact these are waymarked cycle trails already open to regular bikes.
WILL THE UK LEGALISE E-SCOOTERS – AND WILL OTHER COUNTRIES FOLLOW SWEDEN'S CLAMPDOWN?
Talking of the legality of small electric vehicles, T3 carries an article in which UK lawyer Ben Pepper, an Associate at Bolt Burdon Kemp, says '"It's unlikely that private e-scooters will remain illegal……They are too popular, and the environmental benefits, such as reduced congestion and pollution, are difficult to argue with."
Whilst e-scooters are a common sight in large UK cities like London, and are sanctioned in authorised hire schemes only, there are plenty of private users too. Pepper outlines the somewhat absurd legal situation they are, knowingly or unknowingly, in; '"(Privately owned) E-scooters are classed as motor vehicles as defined by section 185 of the Road Traffic Act 1988. All motor vehicles must have tax, MOT, lights, number plates and other certain characteristics, but e-scooters don't meet these requirements. This means they can't be insured, and so the only legal place you can ride them is on private land with the permission of the owner."
The real difficulty it seems is the fact there is a lack of proper regulation, even for authorised schemes, and public reaction is perhaps seeing them increasingly as unruly inconveniences or even dangers as opposed to a sustainable transport solution.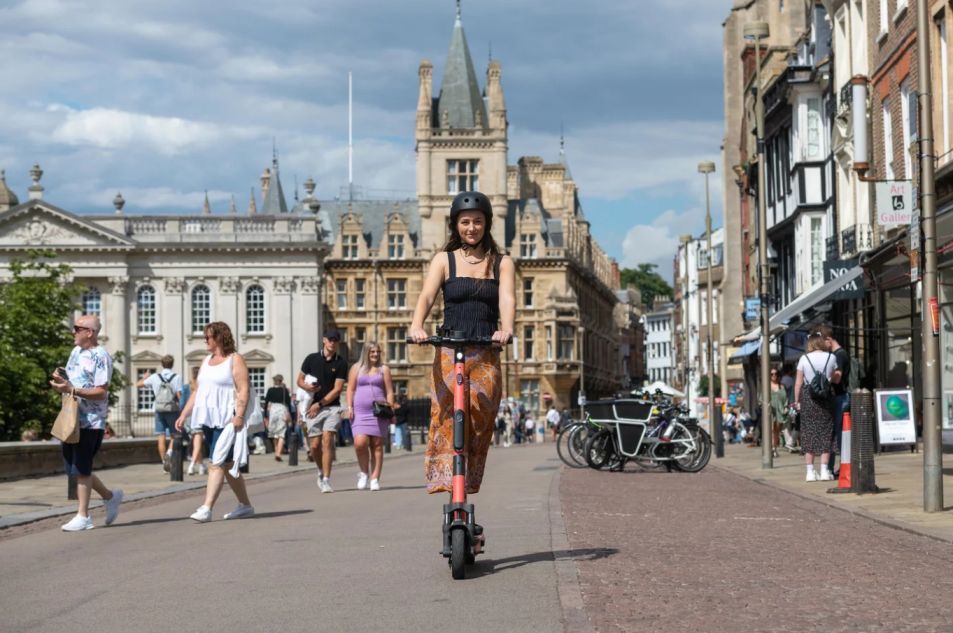 This is all typified by this Politico report on e-scooter hire trends in Europe where Swedish capital Stockholm is looking to slash the numbers of hire e-scooters on its streets and where in 2020 Paris cut the number of operators to three and the number of scooters to 15,000. Similarly, Copenhagen banned e-scooters in 2020 before allowing them back last fall under tighter rules, especially on parking.
NEW BATTERY RECYCLING PLANT FOR THE UK
Cycling Industry News has confirmed that:
'Technology Minerals, a recent addition to the London Stock Exchange, has confirmed to CI.N this week that it will offer domestic recycling of electric bike batteries, among other EV sectors…… The global lithium-ion battery recycling market is projected to grow from $2bn in 2021 to $6.55bn by 2028…..'
Their first two recycling plants are to be at Tipton and Wolverhampton in the Midlands area and will be commissioned next month. The scale of the challenge for the electric mobility industry is clear however; research by Cycling Industry News suggests that 24.7% of UK bike shops are currently stuck with electric bike batteries that they are struggling to dispose of and just 15% have an end-of-life battery disposal plan underway.
Reader Interactions