Ebike News: Motorbike Inspired E-bikes from Ruff & Super 73, Peyman CVT, MacAskill Endorses E-bikes & Lots More!
This week we have a truly mixed bag of news, which shows how wide-ranging the world of e-bikes can be. Motorbike-inspired e-bikes have come to the forefront with two very different designs from Ruff and Super 73 / Mattel. There's also a novel new bike transmission system from Peyman, a team up between e-scooters and an e-bike microvan and an example of mind-boggling e-mtb ability from Danny MacAskill.
In this week's news:
Ruff e-bike produce their first Bosch mid-drive powered e-bike

Mattel and Super 73 team up for a limited edition

Intriguing Peyman CVT design

Specialized's new battery recycling partnership

Spin e-scooters use EAV 2Cubed four-wheeled e-bike for logistics

Arlington's life-saving bike lanes

Huge new e-cargo showroom in London

Danny MacAskill rides Torridon e-mtb style
RUFF CYCLES BIGGIE WITH BOSCH MID-DRIVE
Ruff Cycles originated in Germany but now have a US presence and are known for their motorbike-inspired e-bike designs.
Ruff have just announced the Biggie for 2022 and it's unusual in being a mini-bike design with a mid motor (Bosch in this case).
There will be a choice of Bosch Active Line (40Nm torque rating) or Bosch Performance CX Line motor (85 Nm torque rating) and 300Wh and 500Wh battery packs. There will be an Enviolo CVT hub gear (see below for more on CVTs) and Magura hydraulic disc brakes.
The Biggie will start at €3,399 (around $4,026 at current exchange rates).
MATTEL BADGED SUPER 73 LIMITED EDITION
More motorbike-inspired e-bike news as Autoweek reports on how
'Mattel's die-cast superstar Hot Wheels' is venturing into a partnership with e-bike manufacturer Super73 to release a limited-edition Hot Wheels bike based on the company's flagship Super73-RX.
It features an enormous 960Wh battery and have a US$5000 price tag. It's also only available in the continental US.
NEW BIKE TECH – PEYMAN FULLY ADJUSTABLE CVT TRANSMISSION
CVT stands for continuously variable transmission and UK-based Peyman claims to have invented the first fully automatic mechanical version for bicycles.
The idea behind CVT is that there are no steps between the gears – just a sliding scale making pedalling harder or easier – making the machine easier to operate (the Peyman type of CVT is commonly found on machines like mopeds, AVTs, tractors and Snowmobiles).
Currently the e-bike market leader in this area is Enviolo which is a hub based system using large ball bearings in a fluid inside the hub, altering the contact points of the ball bearings to achieve different gear ratios. It's a very clever system that works well in use, the only downsides being it's quite heavy and it's not the most efficient gear setup out there.
The Peyman system appears to use pulley wheels and a belt to alter the gear ratio. The Peyman is fully automatic whereas the Enviolo system has both manual and automatic options. Naturally, if it's lighter and / or more efficient than the Enviolo system it could well find a niche in the bike and e-bike world.
The Peyman claims it is retrofttable to just about any type of bike. Peyman describes it's mechanical advantages over electrically actuated systems; 'The most important advantage of Peyman transmission system is being fully mechanically automatic. This transmission, based on the cyclist's power and weight, pedalling speed and slope of the road, provides the most efficient gear ratio to the cyclist, without the use of any electronic control unit (ECU) nor automatic shifters.'
SPECIALIZED ANNOUNCES NEW BATTERY RECYCLING PARTNERSHIP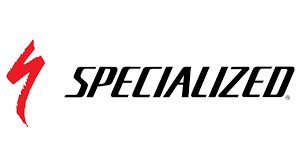 Specialized Bicycles just announced the completion of an earlier commitment to have a
path to recycle all its e-bike batteries sold in the USA by the end of 2021. They say the achievement was made possible through a new strategic partnership with the Atlanta-based non-profit Call2Recycle, a pioneer in the field of battery collection and recycling logistics, to solve the critical step of getting batteries from customers and bike shops to Specialized's industry-leading recycling partner Redwood Materials, created by Tesla co-founder JB Straubel.
Apparently the United States has the fastest growing electric bicycle market without an established lithium-ion (Li-Ion) battery collection and recycling program. According to Deloitte, 130 million eBikes are expected to be sold globally between 2020 and 2023, making them the most popular battery-powered vehicle on the planet.
SPIN USING E-BIKE MICROVAN AND E-CARGO BIKES TO SERVICE E-SCOOTERS
The UK's Ebiketips tells us that 'Ford's micromobility subsidiary, Spin, is to employ ultra-lightweight electric and pedal powered vehicles to move its e-scooters around Chelmsford. The firm will also make use of the Colchester E-Cargo Bike Delivery Service to replace the batteries in its rental scooters there.'
The e-bike microvan in question is an adapted EAV 2Cubed – a four wheel electric cargo bike that has had its storage tailored to be well suited to battery replenishment and rebalancing of on street scooter fleets. The vehicle is permitted to travel both on the road and in cycle lanes as it falls within the legislation governing electric bikes.
The Spin e-scooters in question are part of the UK government trial schemes for e-scooters in the UK where privately owned e-scooters are still illegal to use in public spaces.
PROTECTED BIKE LANES SAVED LIVES DURING COVID
So says the headline in this thought-provoking article on Streetsblog USA.
It quotes a report from the Insurance Institute for Highway Safety which looked in particular at the bike safety record of bike-path haven Arlington.
According to the article:
'The study found that Arlington's pre-COVID investments into active transportation paid off big during the pandemic. As national cycling fatalities climbed 5 percent between 2019 and 2020 — a phenomenon that experts attribute, in part, to a 16-percent jump in cycling journeys on U.S. roads over that period — Arlington had zero deaths, and the rate of injury-causing collisions between cyclists and drivers plummeted 28 percent compared to the average from the previous six years. (Total cycling journeys in the already-bikier-than-average city, meanwhile, increased about 4 percent.)'
HUGE NEW E-BIKE WORKSHOP FOR LONDON
The UK's Cycling Industry News report that 'Fully Charged has announced the opening of a 10,000 square foot e-bike workshop and electric cargo bike showroom dedicated to servicing London's fast growing marketplace.'
The article adds 'Added to what is one of the largest workshops in the UK, the new site houses a business and family eCargo Showroom, dedicated to companies that are looking to switch to greener methods of transporting their goods, as well as families looking to replace cars.'
DANNY MACASKILL SHOWS E-MTB'S POSSIIBILITIES
Danny MacAskill, who has to be one of the most famous and skillful bike riders in the world. Here he rides up mountains in the Torridon area of Scotland. There are many downhill videos out there but not many that can rival his amazing climbing technique over pretty lumpy territory.
We also hear how he has really taken to e-bikes; 'It's opened a new world of possibilities…..the best thing is going out and exploring new territory.'
Reader Interactions