Ebike News: Lectric's New Mid-Drive, Plus Scott and R&M Launches and Much More!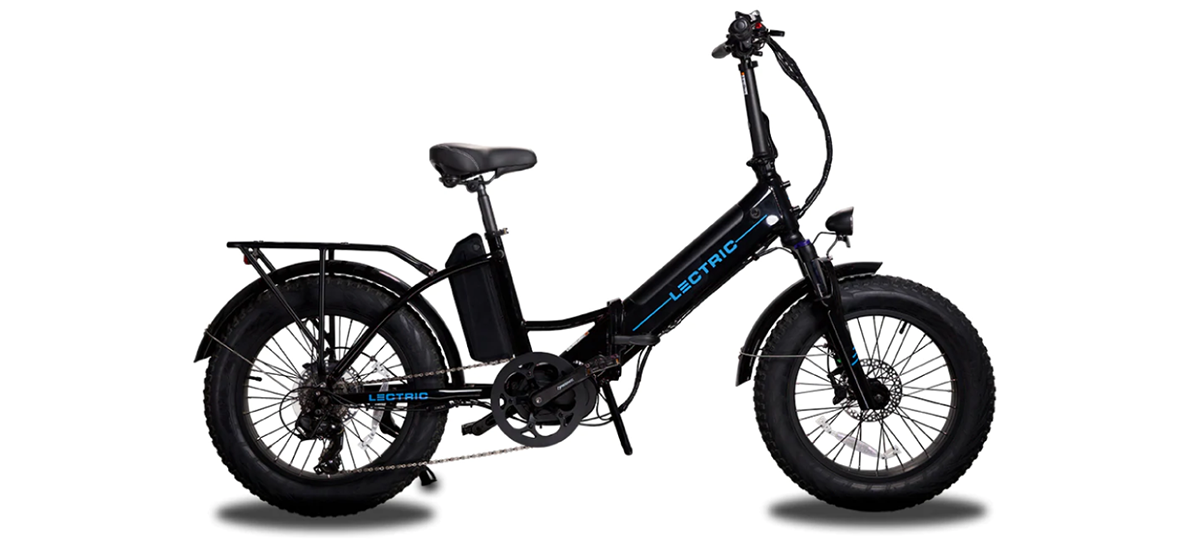 As we noted in last week's news, it's that time of year when new e-bike launches appear to be raining from the skies and thus it continues. So this week sees a very eye-catching mid-drive first from budget specialist Lectric, a very well-priced urban e-bike from Luna, two new lightweight motor systems used by two new premium brands and four new 'all-in-one' rear hub models from the UK's Cooper Bikes.
There's also the usual mixture of interesting tidbits looking at Denver's best in class e-bike rebate, a Dutch car servicing business moving into e-bike servicing and how people in Belgium are using speed pedelecs.
In this week's e-bike news:
Lectric XPremium – great value mid-drive with double battery

Luna $1395 full-sus urban e-bike

Mahle X20 used on new Scott Addict eRide 2022 range

Fazua Ride 60 used on new Riese & Muller range

UK's Cooper Bikes new all-in-one hub range

Denver's model e-bike rebate explained

Kwikfit Netherlands moves into e-bike servicing

Belgian speed pedelec riders don't use full speed when cruising
LECTRIC'S FIRST EVER MID-DRIVE HAS TWO BATTERIES
Budget e-bike specialist Lectric eBikes, from Phoenix Arizona have just launched their first mid-drive the Lectric XPremium. At $1,799 (pre–order, rising to $1999 after that) it's their most expensive e-bike yet but still looks great value for the spec; there aren't many big-batteried mid-drives around at this price.
It's a 28 mph-capable folding e-bike and comes with a throttle that allows it to operate as a class 1, 2 or 3 e-bike, depending on how the rider has it set up. It also has two batteries and a torque sensor. Lectric say the combination of one frame-integrated and one seat tube mounted battery, giving nearly 1000Wh of battery capacity, means a potential real world range of 50 miles on throttle only over flat terrain.
Other spec details 82mm of front suspension, puncture resistant and pre-slimed 4″ fat tires, hydraulic disc brakes and 7-speed derailleur gearing. There are hardwired LEDS including a brake light and a 185 lumen front light. Stated weight is 75 lbs / 34kg.
LUNA'S FULL-SUS 25MPH E-FAT BIKE IS JUST $1395
The Californian-based e-bike firm with the maverick image, Luna, have just announced their first hub motor model – the 25mph, single speed, folding Eclipse.
It's certainly an interesting blend of design elements, a folding bike with fat tyres that are slicks and a belt drive to boot. Most notable of all it's full suspension. It features a large capacity 672Wh battery and Tektro mechanical disk brakes.
Luna has previously been known for its high-price, high performance e-bikes but the Luna sees it aiming to make a big impact in the budget market.
MAHLE'S LIGHTEST X20 HUB MOTOR SYSTEM DEBUT'S ON THE SCOTT ADDICT eRIDE
Last week EBR reported on the ultra-light and ultra expensive Wilier Filante, starting at $10,000 and using the Mahle X20 rear hub motor system which claims to be the "lightest pedal assist system in the world" at around 3lbs / 1.4kg.
Scott have also seen the advantages of such a low weight, low drag system and launched a series of five eAddict road bikes that also use the X20, starting at $5999
FAZUA'S NEW RIDE 60 DRIVE WITH 430WH BATTERY – SNAPPED UP BY RIESE & MULLER
Fazua, the manufacturer of a lightweight, removable frame-integrated e-bike drive has announced the new Ride 60 motor system that uses a 4.3lb / 1.96kg motor and a 430Wh battery. Whilst remaining lightweight, it's billed as their most powerful motor yet. It will be interesting to see just how powerful it is as it's certainly much lighter than the lightest mid-drives on the market from the likes of Shimano, Bosch, Yamaha and Brose.
It also features Fazua's 'Ring Control' – a handlebar-mounted finger controlled dial that's used to change assist mode, turn on the bike's lights, or activate walk mode. Customisation of power levels using the Fazua app is possible too.
Ride 60 equipped urban e-bikes should be available over the summer whilst autumn looks to be the likely release date for gravel or mountain bikes that feature it.
And when it comes to high quality, well-engineered e-bikes they don't come much better than Germany's Riese & Muller who have chosen the Ride 60 for a new line of lightweight urban e-bikes.
The first models in the Ride 60-powered Urban Line will be the UBN Five and UBN Seven, the former boasting a conventional frame and the latter a step-through design.
As well as the new drive system they will feature a Supernova Mini2 headlight, USB-C smartphone charging and Bluetooth connectivity. Gearing options will be Shimano Deore Shadow+ 11-speed derailleur, Shimano Alfine 8-speed hub and single-speeds with belt options available too.
Prices start from £4,629 with US prices TBC.
MODEL DENVER E-BIKE REBATE SCHEME
Elektrek reports on a what appears to be a model e-bike point-of-sale rebate scheme that has been rolled out in Denver, Colorado.
The article summarises it nicely:
'Unlike the proposed federal tax credit that could provide 30% off of a new electric bike purchase, yet still requires the rider to shell out the full price then wait on a return, Denver's program applies its rebate instantly at the store.
It's nearly as potent as the up to $900 offered in the federal program, with a $400 rebate for most e-bikes and up to $900 for electric cargo bikes, meaning it can make a significant dent in the price of a new electric bike for Denverites. To make it even more equitable, low-income residents that qualify can see the rebate increase up to $1,200.
Oh yeah, and the program actually exists.'
MINI LAUNCHES FOUR NEW E-BIKES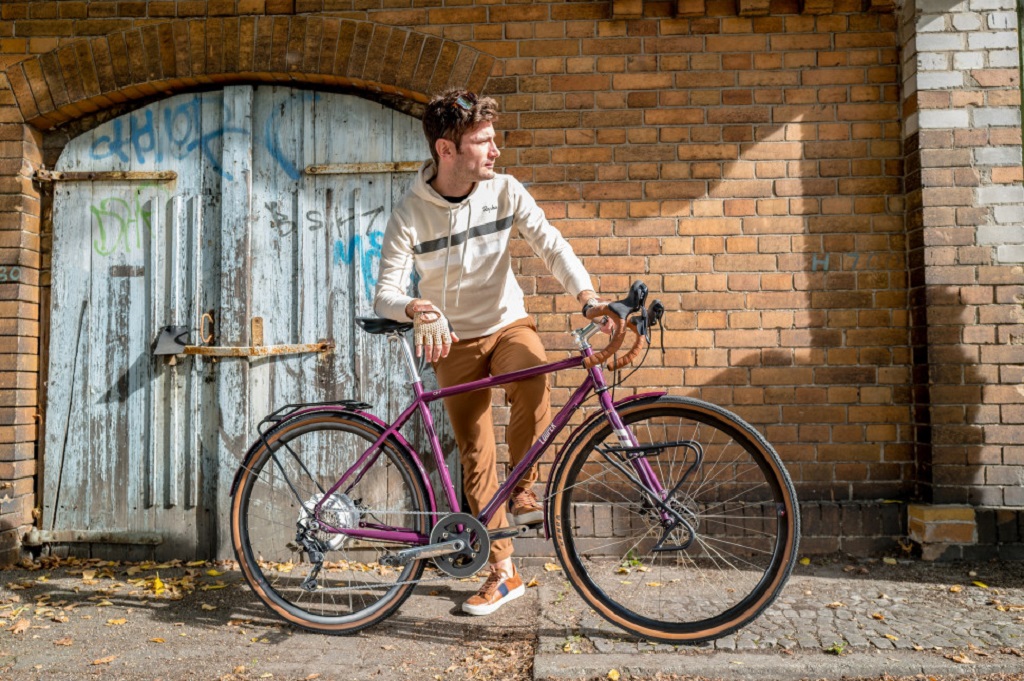 The UK's Cooper Bikes, part of the Cooper Car Company (best known for the Mini Cooper launched by John Cooper In 1961) has just launched a 'Classic' range of steel e-bikes.
There's a single-speed, two urban bikes and a drop handlebar 'randonneur'. They all use the Zehus Gen2 'all in one' gearless rear hub motor which contains all the electrical components including a 173Wh battery. UK prices are £2199 to £2499.

The Gen2 Zehus motor claims increased battery capacity and torque as measured against the Gen 1 and it also allows room for derailleur gearing (the Gen 1 was single speed only).
KWIKFIT NETHERLANDS LAUNCHES E-BIKE AND EV SERVICING CENTRES
The UK's Cycling Industry News reports on how 'KwikFit NL has announced the opening of its first E-Service branch, in Amsterdam, setting the benchmark for future e-mobility service and support.
……customers can contact the 'garage of the future' for maintenance on both their electric car and e-bike. In addition, the garage functions as a test lab for e-mobility where various new electric vehicles, including e-cargo bikes in all shapes and sizes, e-microcars and LEVs (Light Electric Vehicles), can go for service.'
SPEED PEDELECS NOT USED TO THE MAX
This study reported in Science Direct looked at the riding behaviour of 98 speed pedelec riders in Belgian Flanders, tracked by GPS. Interestingly, although the max assist level for speed pedelecs in Europe is limited to 28mph the actual average 'cruising speeds' were below that – around 21mph for women and just under 24mph for men.