Ebike News: Innovative E-bikes from OKAI and Mokumono and Much More!
E-bike designs tend to conform to certain conventions as certain firms like Bosch and Bafang have become highly skilled at what they do and produce excellent products that have become very widely used throughout the industry. Add to this the fact that most e-bike frames are built in Taiwan and you begin to see why the e-bike industry could be accused of not being daring enough in terms of new tech and new business models. After all, many of today's e-bikes are superb products, and as the saying goes 'if it ain't broke don't fix it.'
So it's refreshing to see the likes of OKAI and Mokumono aiming to break the mould of what's expected from an e-bike in the wider sense. OKAI are experts at producing very simple, rugged e-bikes for large micro-mobility clients but now have their own model. Details released so far suggest it will be as similarly rugged as its fleet e-bikes, if a little more elegant looking and will have a level of connectivity not found on may e-bikes at its $1599 price point. Even more radical is Dutch Mokumono, relying to a very large degree on domestic suppliers and offering unsurpassed back up over time in terms of spares availability – e-bikes have pretty good green credentials but Mokumono is clearly aiming for an impeccable reputation on sustainability.
In this week's e-bike news:
OKAI Stride – a 28mph connected e-bike for $1599

Decathlon launches keenly-priced e-cargo longtail

Mokumono Polder – a totally different approach to manufacture and aftercare

Lightweight e-bikes come to the fore

Fiido X recall

UK court prosecutes seller of 70mph capable e-bikes

Bosch's first update for its Smart system

Rad Power Bikes looking to shift from mobile service to bricks and mortar
OKAI STRIDE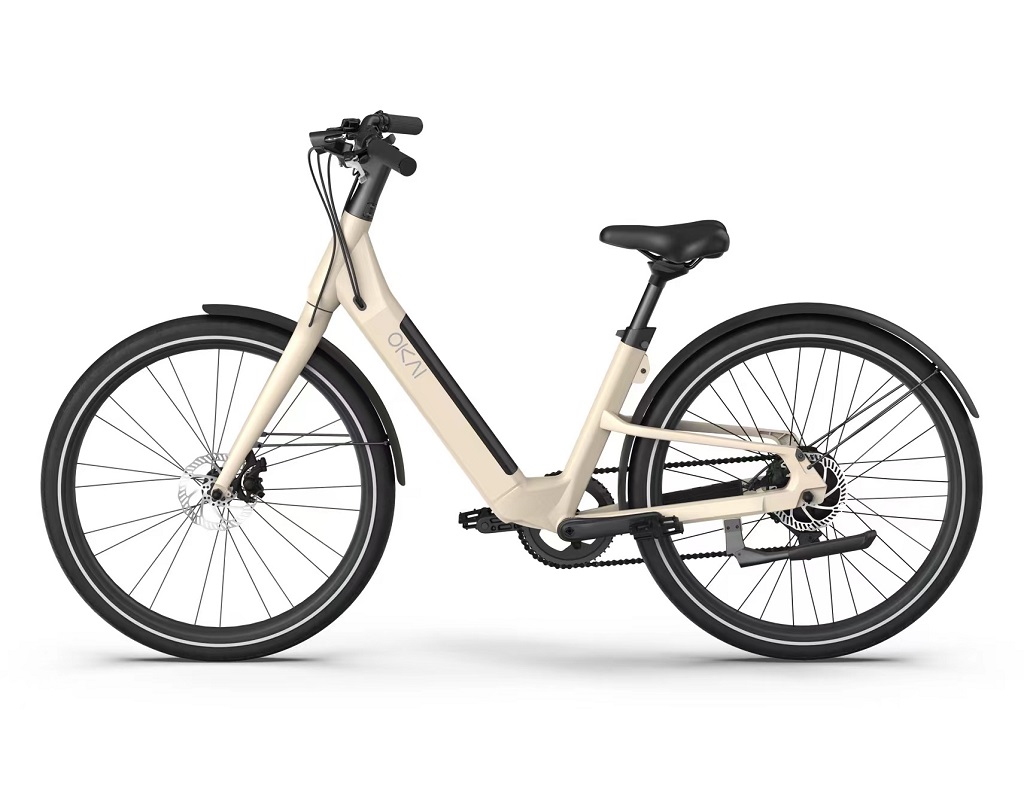 Until now OKAI has been known as one of the largest e-scooter and e-bike sharing service providers in the world (manufacturing for Bird and Lime amongst others), with a multinational team of over one thousand employees.
OKAI just announced their first e-bike designed to be sold direct to the public under their own name. The OKAI Stride is a 28 mph assist e-bike (class 3), with a 460 Wh battery and a 750W Bafang rear hub motor. There's an eye catching handlebar stem display and smartphone pairing allows multiple remote controls.
The US RRP will be $1599
ELOPS R500E LONGTAIL
Over in Europe one the biggest leisure retailers, Decathlon, known for its own value-for-money products across just about all sports and leisure activities (including e-bikes) has launched its first e-cargo bike, the Elops R500E Longtail.
As the UK's ebiketips reports, 'It's a pretty classic looking longtail e-cargo bike with a rear bench rated for up to 80kg, whether that's children, cargo or a bit of both, plus a front basket that can hold another 10kg.'
The price is a very competitive €2,799, though unfortunately for now it's only available in some continental European countries.
MOKUMONO POLDER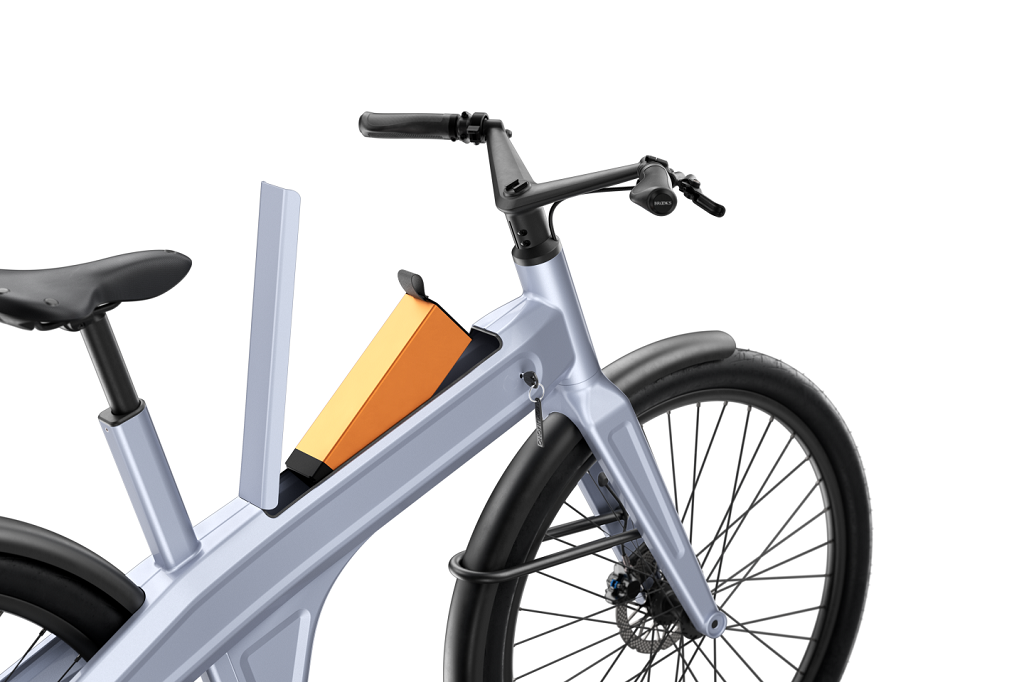 New Atlas reports how Dutch firm Mokumono have launched a new e-bike, the Polder, 'built in Amsterdam and made up of 90 percent European components.'
It certainly looks innovative – there is a smooth-lined pressed aluminum frame with a compartment to the top for the removable battery and this lockable "trunk" has been designed to accommodate battery packs of different shapes and sizes, affording the user a choice to stick with the supplied units or upgrade to better ones as ebike battery technology improves. According to the article 'Mokumono has also committed to keeping all necessary components in stock for at least 10 years to support its "built to last" ethos.
The Polder is up for pre-order now for an introductory price of €2,590 (about US$2,800), and is available in 40 different colors. Shipping is expected to start in September
TRENDS – LIGHT E-BIKES
Lightweight e-bikes seem to have come to the fore recently.
EBR has just reported on the Lectric XP Lite, which weighs 46 lb (21kg) – not bad for a electric folding fat bike. Just as impressive is the MSRP of $899.00 (currently discounted to $799.00).
EBR was at Sea Otter Classic where we heard about Nox's claim that its Helium 7.1 is the lightest long-travel eMTB commercially available. It claims a weight of 46lb (21kg) and uses a removable Fazua drive system. MSRP is from 5799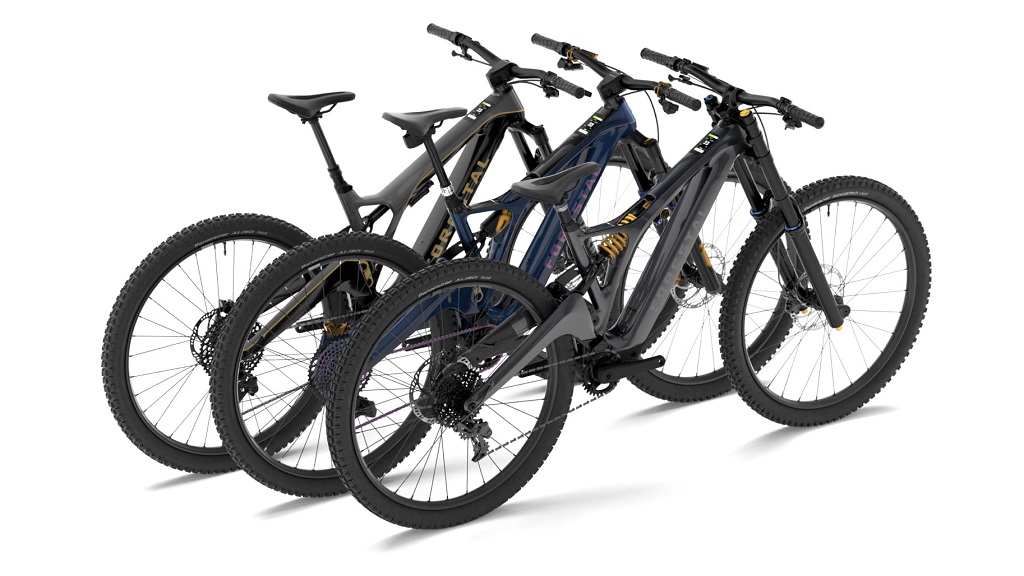 Forestal are based in Pyrenean Andorra, so you would expect them to know a thing or two about mountain biking. They have just arrived in the UK courtesy of Silverfish distributors and the Forestal e-bike range has five models, three of them e-mtbs.
The Cyon is a trail e-mtb, the most leisure orientated e-mtb in the range, whilst the Siryon is enduro and Hydra is downhill with progressively more suspension. Most notably they are some of the lightest e-mtbs in the world and use a mid-drive co-developed with Bafang and containing some titanium components in a magnesium casing.
RECALL NOTICE FOR FIIDO-X FOLDING E-BIKE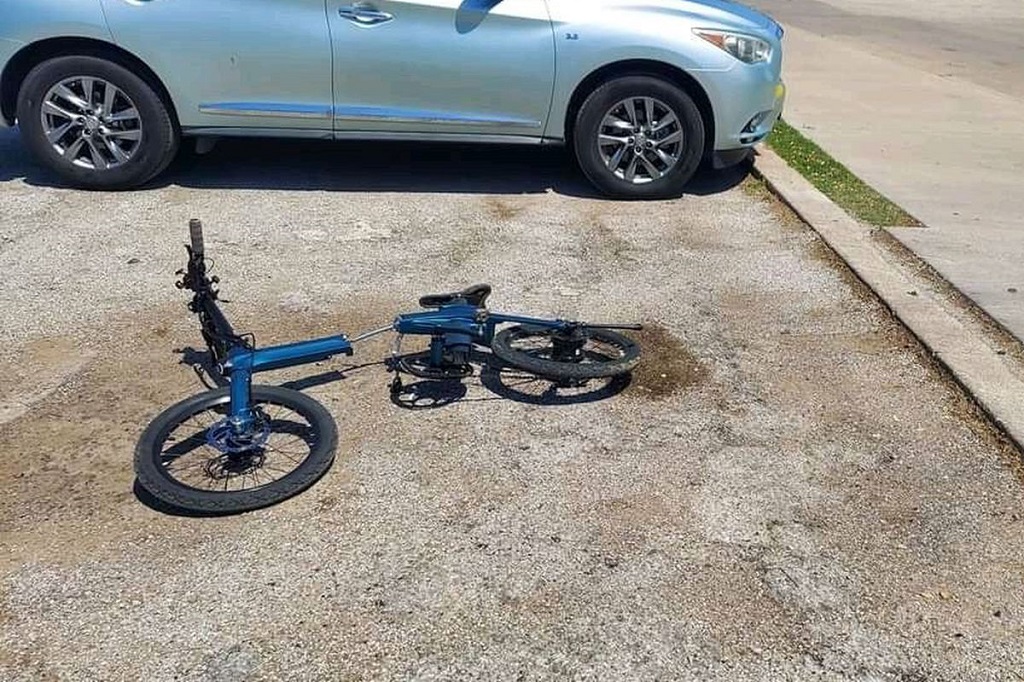 After a problem became apparent in early April, Hong Kong -based Fiido have now issued a recall notice for the Fiido X folding e-bike. The issue came to light with reports of fatigue marks in the folding area and apparently one bike broke in half.
The official recall notice states:
As of April 13, 2022, Fiido officially launches the recall and upgrade of all Fiido X folding electric bike which manufactured between September 2021 and March 2022, a total of 2,989 units. (including unit from IGG sales channel, official website sales channel and authorized distributors sales channel). Fiido official after sales service team will directly contact all affected customers advising them to make an appointment with support team, free product recall services and corresponding user protection plan will be carried out.
In practical terms Fiido say that a new replacement bike, the Fiiido X V2, will come with a beefed up frame hinge design much stronger than the original that caused the problems. It should ship in June or July of this year.
Customers who don't want to wait that long can choose a different Fiido e-bike model of equal value, or lesser value (the latter including a refund of the difference in cost).
LANDMARK UK PROSECUTION OF COMPANY SUPPLYING UNRESTRICTED E-BIKES
Up until now, superfast e-bikes have generally gone 'under the radar' – that is to say they have been sold with a disclaimer by the retailer that the machine in question is for use on private land only – in fact legally speaking those going faster than 28mph are not really ebikes at all but fall into a different category of vehicle, often needing more stringent requirements like a driving licence to be allowed on the road.
The ease with which they can be bought may be about to change – in the UK at least – as Cycling Industry News reports that 'In a legal first, DVSA has announced the successful prosecution of a UK company which illegally supplied high powered electric assisted pedal cycles (EPACS) – not approved for UK road use.'
Monsterebikes Ltd pleaded guilty at Worcester Magistrates' Court on 4 March 2022 at a prosecution brought by DVSA for illegally supplying high powered Electrically Assisted Pedal Cycles (EAPCs) that were not approved for use on the UK roads. The case, brought under The Motorcycles (Type-Approval) Regulations 2018, is the first of its kind in the UK.
The court heard that Monsterebikes Ltd were supplying "Falcon" branded EAPCs fitted with motors powered up to 8000 watts and capable of speeds over 70mph without having type approval in place to ensure that the design and construction is suitable for riding at such speeds.
DVSA presented evidence that the high-powered bikes had been marketed as capable of being ridden on roads and in public places and therefore needed to meet the safety approval standards.
The company received a criminal conviction and were ordered to pay costs and fines totalling £1209. The company have now removed the illegal bikes from future supply and have been asked to bring those already supplied into compliance.
The company's website says 'From April 2022 we we are updating our line of frames, batteries and motors to the RACE/COMPETITION specification! These parts/products cannot be used on any vehicle that is going to be used on any public roads.
BOSCH'S SMART SYSTEM GETS MORE SMARTPHONE FUNCTIONALITY
After last August's launch of the new Bosch 'Smart' system comes the extra functionality Bosch promised, and riders who already have the system can take advantage of over-the-air updates to try out the new features for themselves.
We have already given more details on the new Smartphone mount (also compatible with the Kiox 300 unit) which we saw at Sea Otter and new software features on the Bosch eBike Flow app include:
eBikelock. Your phone becomes an 'electronic lock' deactivating motor capability when you are away from the e-bike. Note the so-called 'proximity lock' is not designed to replace the use of a physical lock
New, clear Ride Screen, showing mapping and rider data on one screen
New navigation and route planning capabilities including route suggestions based on different criteria
Ability to connect to your data on Strava and komoot apps
RADPOWER TO SWAP MOBILE SERVICE FOR BRICKS AND MORTAR RETAIL
Elektrek reports that one of North America's biggest e-bike manufacturers, Rad Power, is to 'focus on streamlining the customer experience. And one of those major cost-cutting measures is the closing down of Rad Mobile in favor of enriching the online shopping experience as well as opening more Rad Power Bikes retail stores.'