Ebike News: Giant's New Motor and E-MTB, Bafang 2-speed Hub, New Cube E-folder & Lots More!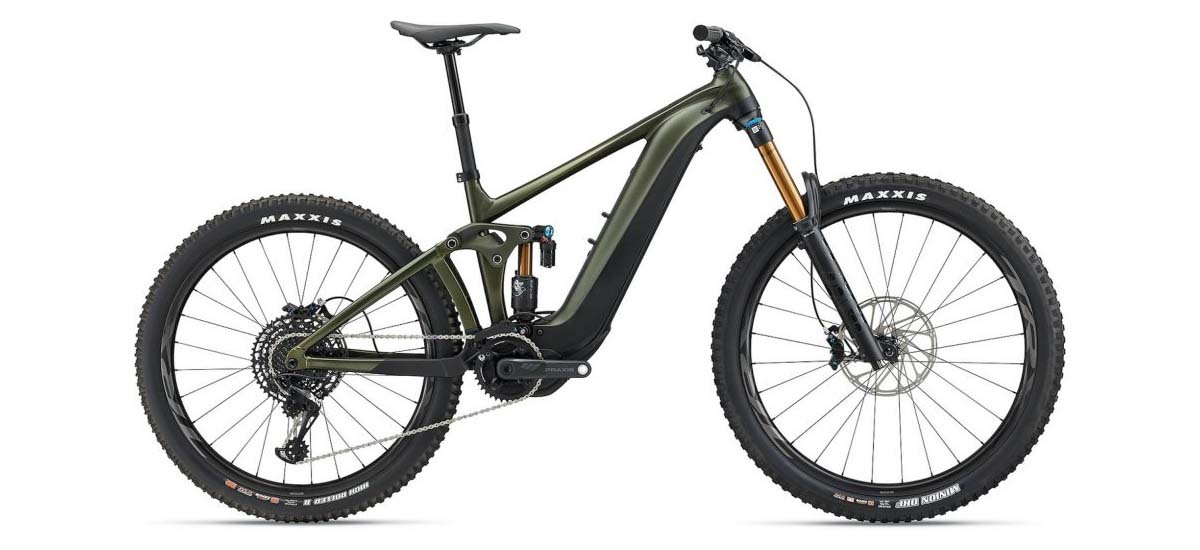 Mid-drives are the dominant motors at the higher quality end of the European e-bike market and perhaps a little less so in the US and Canada where large batteries and instant motor response coupled with lower price tags are perhaps more important than keeping weight low and having an efficient e-bike, whatever the price tag (though the likes of Trek and Specialized might disagree with this analysis).
The fact remains though, in the US 'regular' e-bikes weighing over the 30kg / 68lb mark are not uncommon but in Europe and the UK e-bikes weighing this much would be assumed to be e-cargo bikes.
So it's interesting to see how the latest motor developments from the likes of Giant and Bafang (both Chinese-based firms) could feed into the above trends. Giant have kept faith with their own modified version of a Yamaha mid-motor solution, but emphasising ever more power and performance rather than weight reduction. If the Bafang 2-speed rear hub motor proves practical to use and cost effective then it could prove to be the real market disruptor; in theory at least it offers as-good-as or greater motor efficiency and potentially at less cost than mid-drives. Will the likes of Bosch et al pay the price in the coming years for not developing lighter, leaner systems and relying on evermore power and bigger batteries to keep them at the head of the pack?
In this week's news:
Giant's new powerhouse motor gets its first airing

Bafang announce new 2-speed rear hub motor

Cube's new e-folder

FLIT hint at new bike

More cash for UK infrastructure

Get jealous as you watch how the Dutch cycle

Recumbent Cycle-Con Postponed
GIANT'S NEW FULL-SUS E-MTB USES THEIR MOST POWERFUL MID-DRIVE YET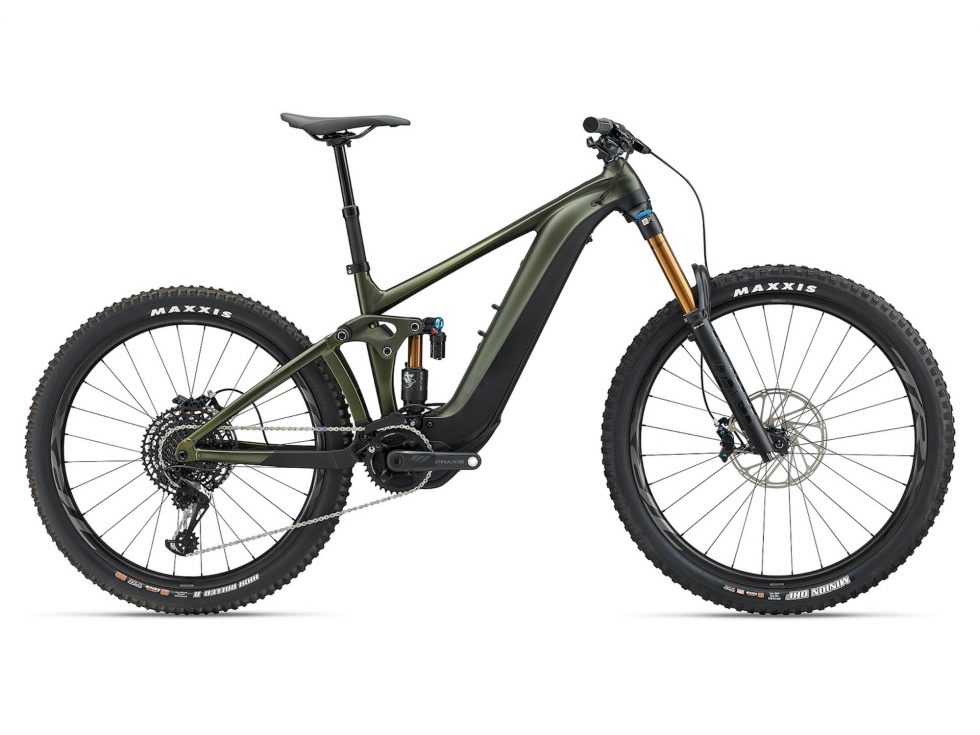 Giant are one of the world's leading bike and e-bike manufacturers and just announced an upgraded line of full-suspension e-mtbs that also uses a newly announced and very powerful-looking mid-drive.
The Reign E+ 2022 range has made the bike press headlines recently as it features the new SyncDrive Pro mid-drive with a claimed 85Nm of torque and based on Yamaha hardware – up there on a par with the top performing models from Bosch (Performance Line CX) and Shimano (EP8).
With Bosch as market leader, it's interesting that Giant are persevering with Yamaha; Giant had recently hinted it might be moving away from Yamaha mid-drives by using a reconfigured Shimano EP8for the E-Gravelbike Revolt E+.
The Reign+ also features a very large 750 Wh battery on the top spec machines and new displays and handlebar remote controls. The Reign+ was in Giant's range of e-bikes in previous model years, but for model year 2022 Giant have also swapped the 29" rear wheel for a smaller 27.5" in addition to the headline new motor and big battery combo.
The maximum rider and cargo rating of 344lbs / 156 kg is one of the biggest out there too, making it a good option for heavier riders.
European availability is from this September and will feature four different spec variants at € 4,799 to € 7,399.
BAFANG LAUNCHES NEW TECHNOLOGY ON NEW MID-DRIVE
Chinese firm Bafang – best known in the e-bike world for its hub motors, says it will launch its brand-new H700 automatic dual speed rear drive system in the third quarter of 2021. It says the drive is aimed at the 'eCity segment'.
Bafang describe just how the new tech works: 'The motor automatically adjusts the gearbox ratio by detecting the speed of the vehicle during cycling, so that the rider can get a better cadence without manually shifting and experience greatly improved riding comfort without affecting the power of the motor.'
Why does this sound so exciting? Existing hub motors don't let the rider change the gearing of the motor drive within the hub – when current motors are described as geared this just means that the motor speed is reduced down to match the speed the wheels need to spin at (so called reduction gearing).
But what Bafang are talking about is like having two sets of such gearing in one motor – rather like having an automatic car with two gears. It promises performance gains – be it more torque or more speed depending on how the gearing is set up and brings hub motors a step closer to mid-drives which currently lay claim better hill climbing and efficiency credentials. That is of course if this new technology works as it should in the real world. In short it could mean more performance for less money.
Bafang say the new design weighs 7lbs / 3.2kg with a maximum outer diameter of 136mm and standard OLD of 135mm and will fit standard eBike sizes for both belt and chain transmissions. It has a 250W power rating and a claimed 32Nm of torque.
It comes with Bafang's own in-frame design of battery, torque sensor and Bluetooth functionality.
The H700 drive system will be presented at Eurobike 2021. Visit the Bafang booth: A1-303.
CUBE LAUNCH E-FOLDER AND STEP-THRU E-BIKE FOR 2022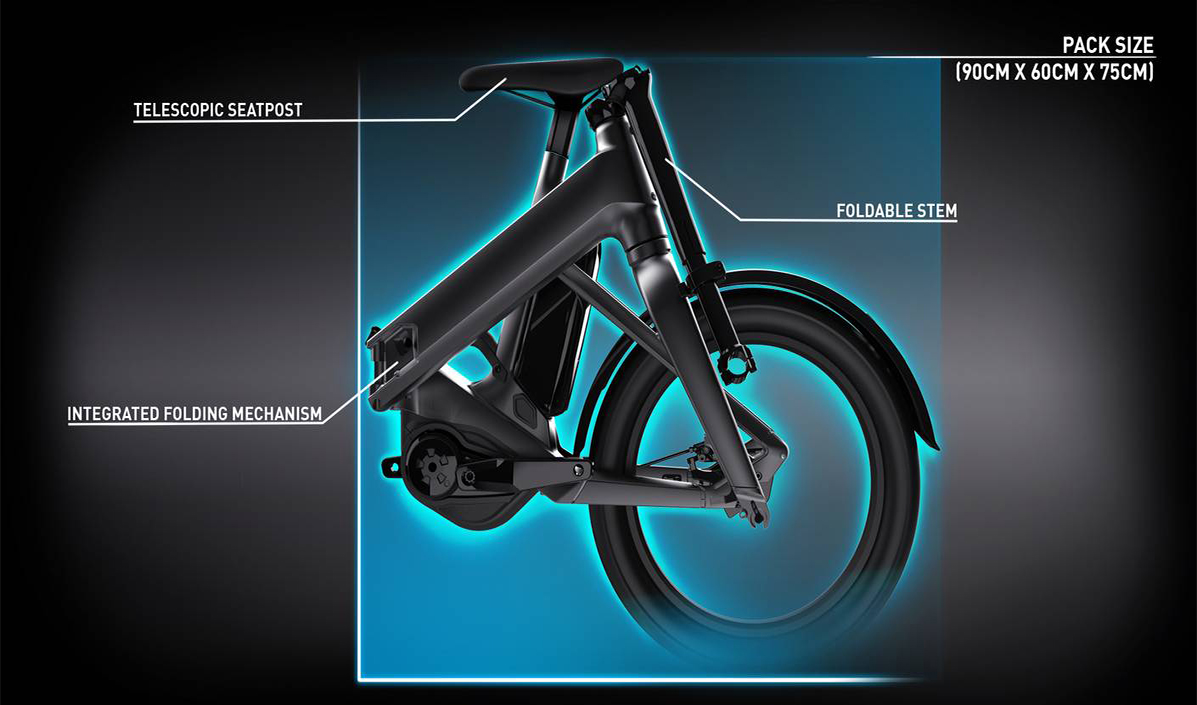 One of the leaders in the European e-bike market, German bike company Cube, have just announced their first folding e-bike in the shape of the Fold Hybrid range. Like the rest of their electric range it uses a Bosch mid-drive and will be available as the Fold Hybrid and Fold Hybrid Sport.
The Fold Hybrid uses Shimano's 5 speed hub gear unit and a 65Nm Performance motor and the Fold Hybrid Sport gets a Bosch 50Nm Active Plus mid-drive and Shimano Tiagra 10 speed derailleur gearing. Both models feature hydraulic disk brakes.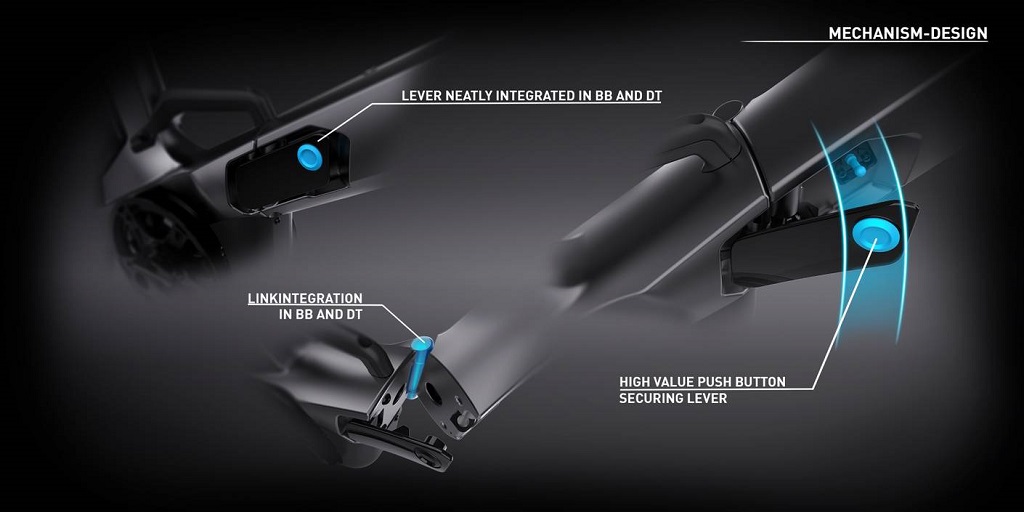 The Fold Hybrid is based on the Compact Hybrid, a compact one-size-fits-all e-bike, and incorporates a secure folding mechanism and integrated carry handle. It also boasts quick n' easy saddle and handlebar adjustments to suit a wide range of riders.
Euro prices only have so far been released; €2899 for the Fold Hybrid Sport and €3299 for the hub-geared Fold Hybrid with punchier motor.
Cube also announced the Supreme range of e-bikes which features a very comfortable looking step-thru frame that uses Cube's own smooth-welding technique.
There will be a choice of Active Plus, Performance and Performance Line CX Bosch mid-drives and frame-integrated PowerTube batteries.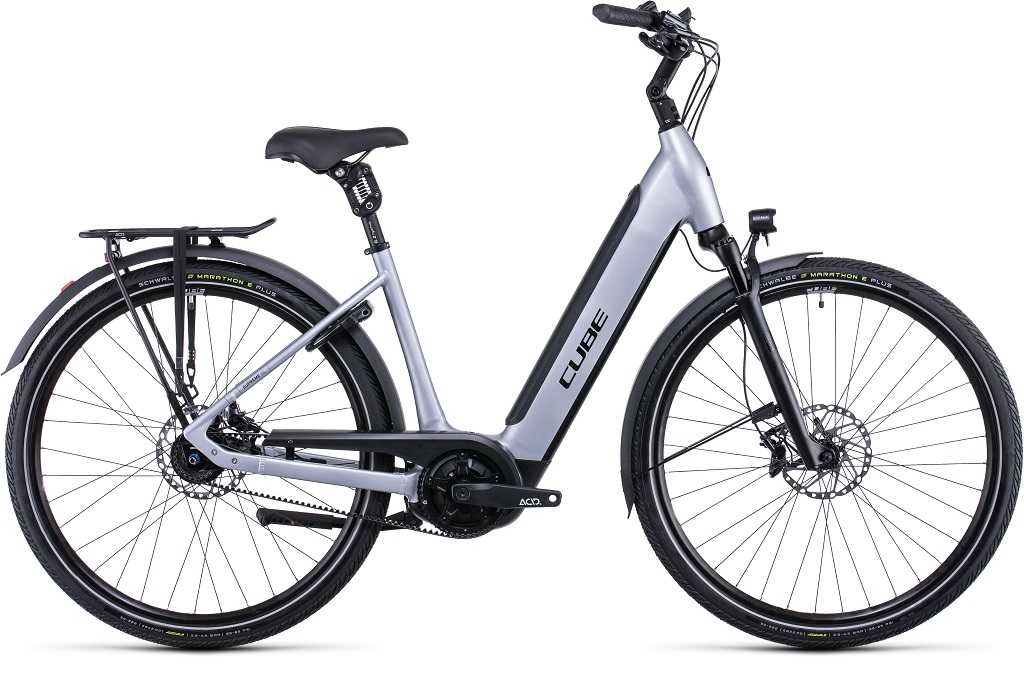 Prices range from €2299 for the 400Wh-batteried Cube Supreme Sport Hybrid ONE 400 up to €4099 for the Cube Supreme Hybrid SLT 625 which packs the latest Nyon display and a 625Wh battery.
WHAT ARE FLIT UP TO?
Flit are the UK firm behind one of the lightest and most innovative electric folders out there. Check out their 2 year anniversary video in which they hint at a future carbon framed bike.
MORE GOVERNMENT CASH FOR UK CYCLING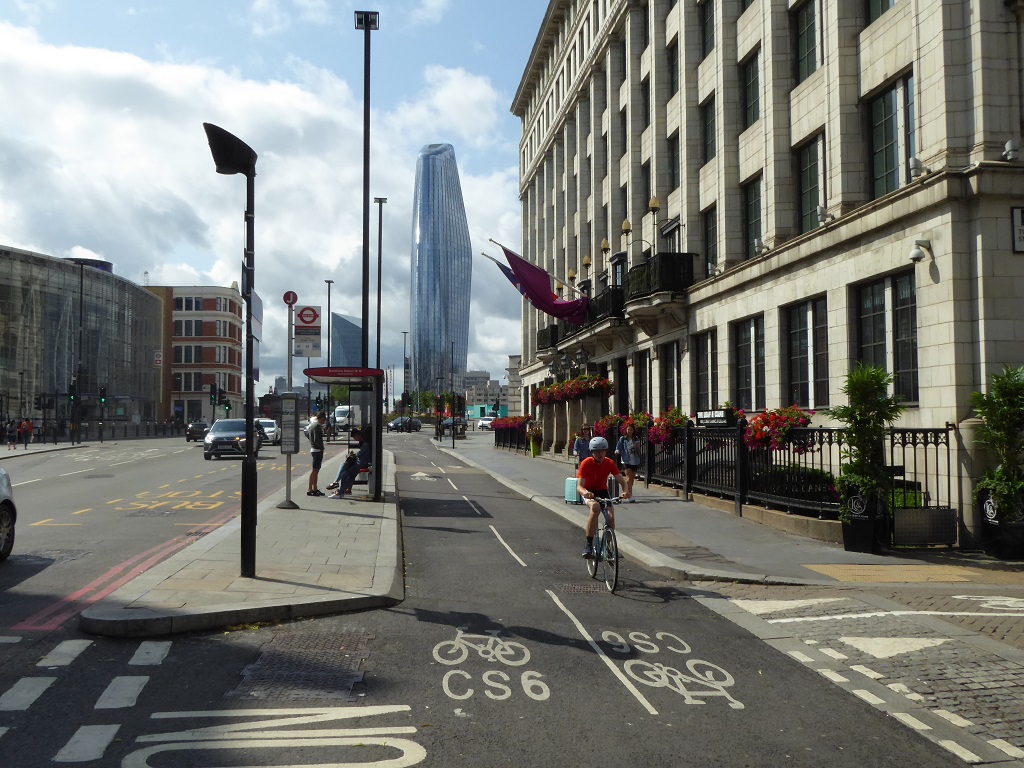 The UK government announced a £338 million package to boost cycling and walking across the country recently.
Infrastructure upgrades, changes to The Highway Code (to be incorporated in a new version to be published in autumn) and new requirements to ensure that active travel schemes' effects are properly assessed are among the measures included in the Summer of Cycling and Walking document.
2020 saw cycling rise more than in the previous 20 years put together, with the number of miles cycled on British roads rocketing by 45.7%.
The UK's Guardian also reports on the hopes for greater cargo bike sales on the back of more high quality UK cycle infrastructure:
'Window cleaners, milk deliverers, beer purveyors, plumbers and DJs are all getting on their bikes as UK government incentives and new infrastructure kick off a two- and three-wheel revolution.
About 2,000 cargo bikes were sold in the UK for commercial use last year, according to the Bicycle Association, and a similar number were sold for use by families and individuals. Sales of the bikes, which can carry heavy or bulky loads, are expected to jump by up to 60% in the UK in the year ahead, according to the association, boosted by various initiatives at local and national level to reduce carbon emissions and congestion.'
From an experiment in lockdown to using an e-bike to get to jobs, hear how this plumber is going green for London 💚 pic.twitter.com/MwPR2suQdU

— Transport for London 😷 (@TfL) July 7, 2021
The £338 million announcement is part of the UK Prime Minister's £2 billion Gear Change cycling and walking programme which was announced a year ago.
Cyclists' membership organisationCycling UK believes it has one very simple solution to lessening the large proportion of accidents that occur at junctions…
HOW TO BUILD A NATION OF CYCLISTS
This BBC video shows just how easy cycling in the Netherlands is – comfortable for eight and eighty year olds – and how they have achieved it.
2021 RECUMBENT CYCLE-CON POSTPONED
The US has a very healthy recumbent scene and boasts many brands – most of which have at least one electric option. Unwelcome news then that the 2021 Recumbent Cycle-Con – which included Electric Cycle-Con – has been postponed.
It has been rescheduled for October 7, 8-9, 2002, at The Montgomery County Fairgrounds in Dayton, Ohio. You get the chance to see and try out the newest recumbent bikes, trikes, and tandems on the Outdoor Demo Riding Arena. The Recumbent Cycle-Con is part of Cycle-Con Weekend, which includes the Adaptive Cycling Expo, Bicycle Tour & Travel Expo, and the Electric Cycle-Con.
Apparently the area boasts some of the best riding trails to be found in the U.S., with 30 miles of central-city trails, and access to the nation's largest network of paved trails – more than 340 miles of the Miami Valley Trails network. Dayton is one of Bicycling Magazine's Top 50 Cycling Cities, and is a League of American Bicyclists 'Bike Friendly Community.'
Other than those very comfortable looking seats, what are the advantages of electric recumbents? Check out our article for the low down.
Reader Interactions