Ebike News: Gemini X Speed Pedelec, Raleigh Centros Revamped and Much More!
New designs of e-bike tend to juggle the same ingredients, with few truly groundbreaking e-bikes coming along – the latter tend to be a product of new technology reaching the point where it's both effective in the real world and economic to produce – and that tends to happen only every few years at best.
The news that Samsung are said to be producing a solid state battery next year could be a quantum leap forward for e-bikes in the same way that the first pedelec was in the 1990s or the adoption of lithium ion batteries was in the 2000s. Of course it could be yet another 'new revolutionary battery technology' story that comes and goes with all the others….only time will tell.
In this week's e-bike news:
Fucare Gemini X promises a lot of bang for your buck and 28mph assistance

Raleigh UK relaunches Centros range with 625Wh batteries

Fernando Alonso announces 3D-printed e-bike line

Stromer ST3 Pinion

Samsung announce plans for solid state battery production in 2023

Cycling UK announces free e-bike loans plan

Bire and Lime's new e-scooter parking tech

UK's first electric airport
Fucare Gemini X – dual battery, 28mph, 400lb weight rating…
Fucare have just launched the Gemini X e-bike with a pretty amazing sounding spec for the $1899 price tag; a dual battery model (998Wh) with 28mph class 3 speed and a 400lb / 180kg weight rating. It comes in step-over and step-thru frames.
The Gemini X features a 750 W hub motor in the rear wheel with 20 mph max assist in throttle-only or 28 mph max assist in pedelec mode. There is also steel sprung front suspension, hydraulic disc brakes, 7-speed Shimano derailleur gearing and 20" x 4″ fat tires with slick tread. Additional equipment includes rear rack, fenders and hardwired LED lights.
Raleigh UK relaunches 'do anything' Centros range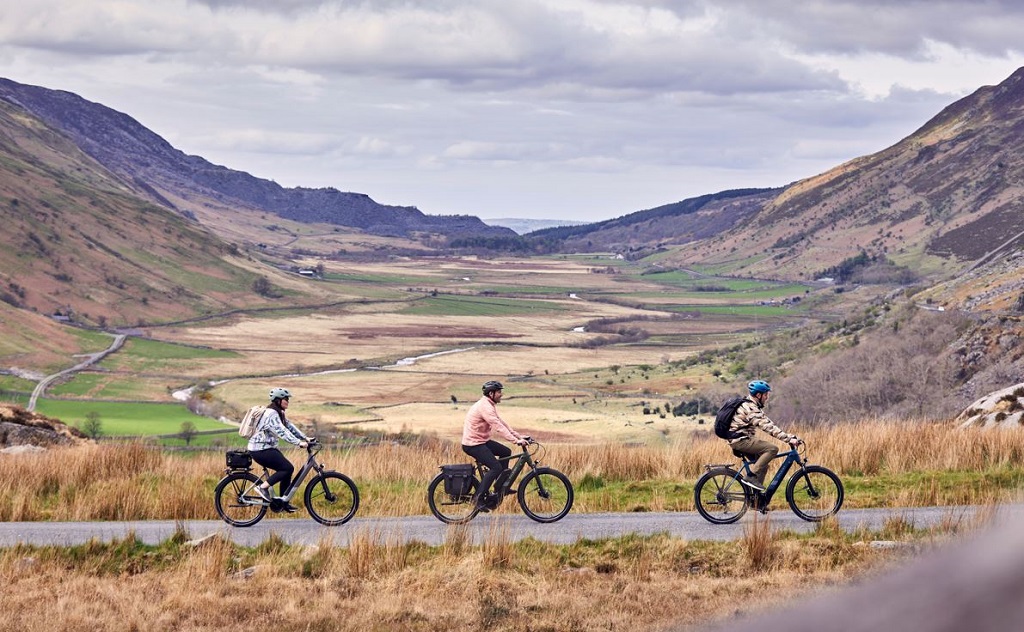 The UK's Bikebiz reports that Raleigh UK has relaunched its top of the line Centros range for 2022.
According to the article 'Launched back in 2019, Raleigh says the Centros has long sat at the top of its offering as its most advanced e-bike to date. With the range simplified and reduced down to four models, the bike now comes in either a crossbar or low step frame design, each being available with either a hub or derailleur gear system.'
Key features include a Bosch Performance Line mid-drive motor and a 625Wh frame integrated battery. Also new is the Modular Rail System. 'Situated in the inside of the top and down tubes, the Centros' MRS allows users to switch between accessories like the range extender, as well as Fidlock magnetic bottle, bike packing bags, and locks' says the article.
Prices range from £2999 to £3099.
Formula One gets in on the e-bike act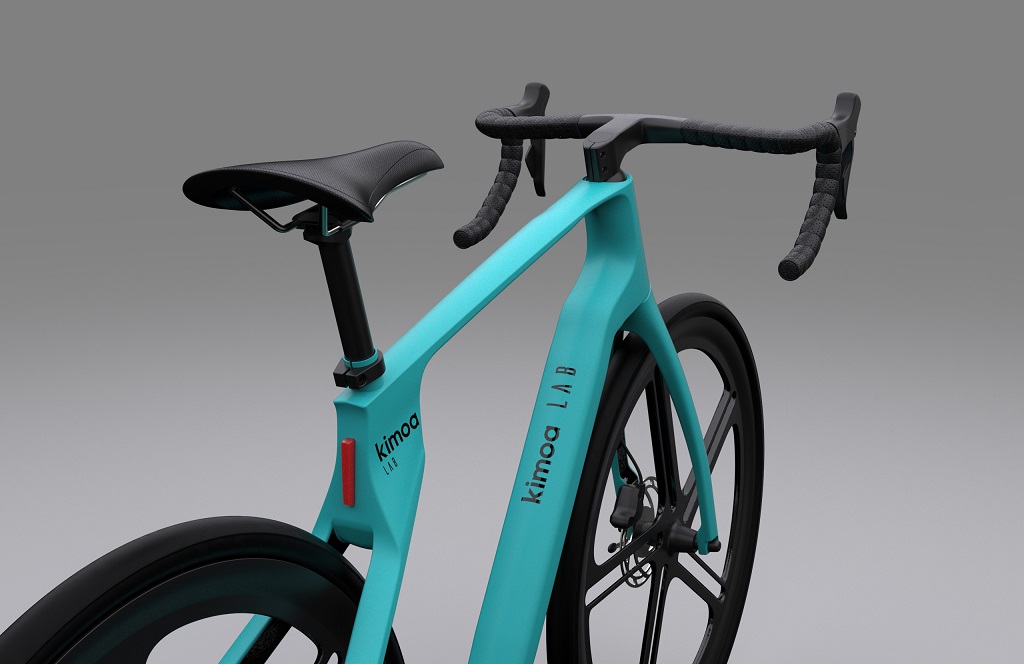 According to this Techcrunch article, 'Kimoa, the sustainable lifestyle brand created by two-time Formula 1 champion Fernando Alonso, is launching an electric bike during the Formula One Crypto.com Miami Grand Prix 2022.'
In fact the race has already taken place but the intended spec of the Kimoa e-bike remain the same; according to the article the bike is 'made-to-measure for each rider, due to its custom 3D-printed carbon fiber frame, which is built by Arevo, an additive manufacturing company' – in 2020, Arevo launched its own 3D-printed e-bike company, Superstrata.
So far details are brief; Kimoa's e-bike has up to 55 miles of range and can be fully charged in two hours and there will be road, gravel, commuting and cruising frame styles and a choice between metal or carbon fiber wheels.
The bike will be sold online at kimoa.com or in-store at SimplyEV and Simply Mac locations across the U.S. for $3,999 say Techcrunch.
Stromer releases limited edition ST3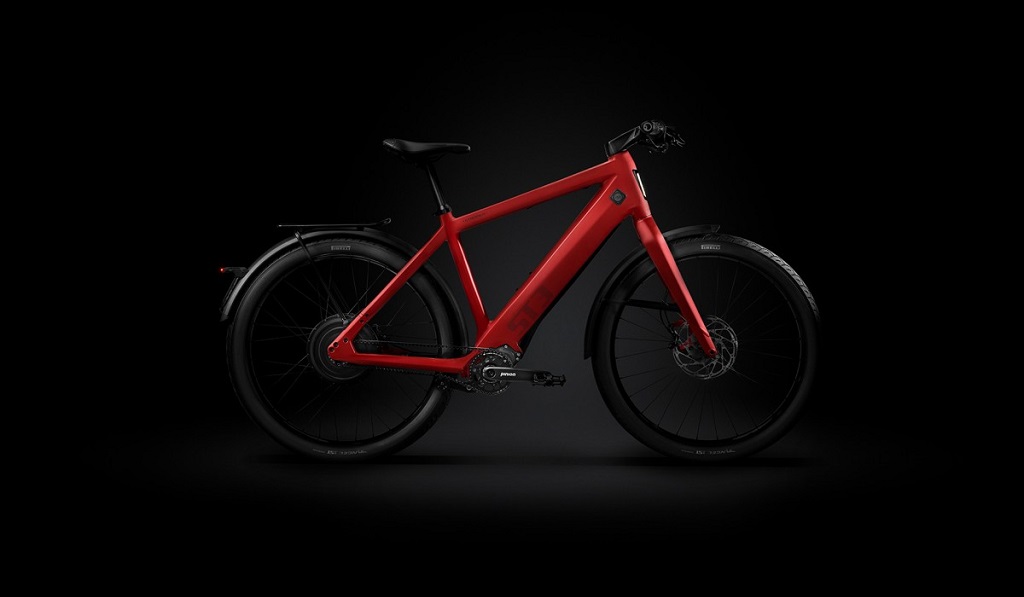 Swiss-based brand Stromer specialises in premium quality, 28mph assisted speed pedelecs. They recently launched a 'limited edition' e-bike, the ST3 Pinion, equipped with a 9-speed Pinion transmission with a huge 568 percent gear range.
Other spec includes a Gates carbon belt drive and an 820 watt rated rear hub motor with battery options of 841 and 983Wh. Other features include a mobile radio module with GPS transmitter and a Smart Lock anti-theft device, operated via the free Stromer OMNI-connect app. There is also the option of ABS braking.
High tech comes at a price, so the price sensitive should look away now…The 'standard' ST3 Pinion costs 7,818 euros whilst adding ABS and the larger battery brings the price to 9,108 euros.
Samsung eye solid state battery production 'early next year'
Bicycle Retailer and Industry News reports 'Samsung SDI is accelerating solid-state battery development and said it will produce them early next year. The company said the technology will be a safer and more powerful alternative to the lithium-ion battery that's at the forefront of the e-bike and micromobility industry.'
Apparently 'One e-bike industry consultant told BRAIN on Friday that Samsung SDI's announcement is the most significant development in the e-bike industry in the last 10 years.'
A solid-state battery is a battery technology that uses solid electrodes and a solid electrolyte, instead of the liquid or polymer gel electrolytes found in lithium-ion or lithium polymer batteries. The theory is that this will produce more energy dense batteries – in other words an e-bike could travel much further for the same weight of battery – or as far but with a lighter battery. There are also potential motor performance benefits to more energy dense batteries.
Cycling UK to offer free e-bike loans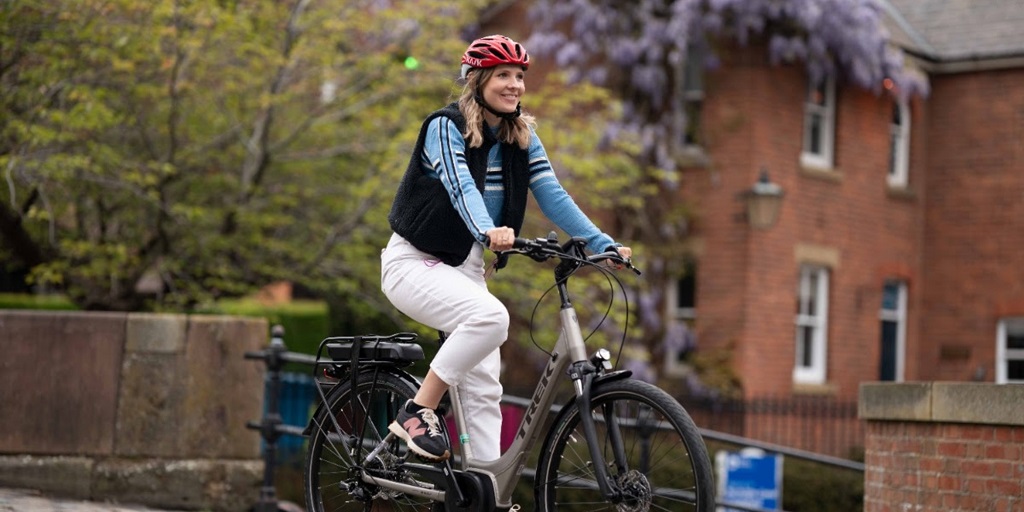 Cycling UK has announced the launch of 'Cycling made e-asy', which sees up to £8 million of investment from Department for Transport from 2022-2023 to offer free e-cycle loans in pilot areas across England.
This investment will enable Cycling UK to roll out a new pilot programme focusing on electric cycles, making them freely available for people who would not normally consider cycling. The initiative is being launched in five places across England, starting with Greater Manchester.
Bird and Lime make big claims for their new virtual parking tech
Streetsblog NYC reports 'Two e-scooter-share companies, Bird and Lime, unveiled new tech for combatting the single-biggest complaint about scooters: riders who leave them all over the sidewalk…..the companies unveiled a new system that both companies call VPS ("Visual Parking System" for Bird and "Visual Positioning Service" for Lime) which uses existing cellphone apps — plus a new technology called "ARCore Geospatial API" — to let you scan the surrounding buildings and merge it with Google Street View to convey your scooter's location to the companies. Bird will give its customers a future discount if the VPS confirms that you left your scooter "inside designated parking corrals, near bike racks and other approved areas," according to Bird.
According to the article 'The city's East Bronx e-scooter-share pilot (with Bird, Veo and Lime) currently comprises 3,000 scooters………..but will expand in June with double the number of e-scooters…'
'Airport for flying electric taxis' opens in the UK
It's always fun once in a while for EBR to take a look at what electric transport outside of e-bikes and small electric vehicles might offer in the future and news of the 'world's first airport for flying taxis' caught our eye.
This doesn't appear to be a pie-in-the-sky story about future plans however, as the airport is described as 'fully operational' in this description from the company who are planning more such sites around the UK, Urban-Air Port.
They appear to have customers signed up too, saying 'West Midlands Police and Skyfarer will be among the first to operate flights from the site, showcasing how Urban-Air Port®'s vertiports can provide drone bases for "sky protection" and high-value cargo deliveries in the near future. Flights of large cargo drones will also be demonstrated by UK-based drone developer, Malloy Aeronautics – the first time a drone of this size has flown in such a dense and built-up urban environment.'
Coincidentally the BBC recently carried an article with the headline ''Royal Mail wants fleet of 500 drones to carry mail to remote UK communities.'
Recalls
Santa Cruz Bicycles has issued a recall notice for Heckler 9 electric bikes sold between January 2022 through March 2022.
This recall involves 2022 Santa Cruz Heckler 9 model electric bicycles (e-bikes), which were sold in Gloss Avocado Green or Maritime Grey colours. They come with an interchangeable 720WH battery that sits inside a black case under the frame. More detail here.
Stromer has issued a voluntary recall notice covering certain ST1, ST3 and ST5 speed pedelecs that may have a manufacturing defect at the fork. More detail here.