Ebike News: Fiido X, Nukeproof and Veloretti plus Bird's New E-bike
What's important on an e-bike to you? In the early days the answer might simply have been a motor and battery that work well and last. For the vast majority for reputable companies these questions are really taken as given.
Nowadays the focus has moved to a whole host of new questions and really it boils down to how many 'extras' you want or need, as exemplified by new e-bikes featured this week. Do you want a quick fold and good size battery, like the Fiido X has? Or maybe off-roaders want top performance form the latest mid-drive out there and tech specs that will stand up to toughest mtb performance, typified by the Nukeproof's new Megawatt e-mtb….then again you might want a low maintenance but high tech city bike with retro chic and anti-theft technology, typified by Netherland's sleek looking Veloretti machines.
In this week's news:
Fiido to crowdfund innovative e-folder

Nukeproof's new Shimano EP8-powered e-mtb

Veloretti combines e-bike chic with high-tech

First Indian e-bikes come to Europe

Bosch's new and quite pricey domain name

Bird gets into e-bikes

E-bike share boom in the US
INNOVATIVE FIIDO X CROWDFUNDS WITH HUGE POTENTIAL DISCOUNTS
Fiido's innovative-looking e-folder is soon to crowdfund with a claimed discount of 'up to 50%' for those signing up for notifications now (stated retail price is $1,999, so $1,000 savings are apparently possible).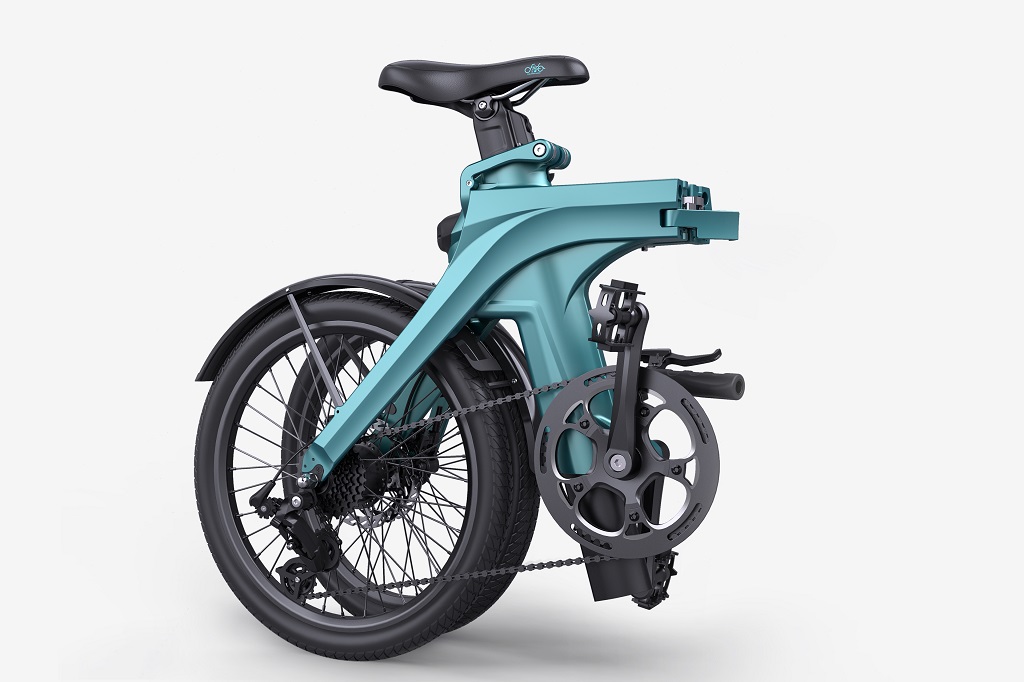 Whilst the frame at first glance looks similar to the D11 we recently reviewed there is a new hidden hinge mechanism, bigger battery, keyless security system and a torque sensor.
EBR will keep you posted when more detail is available.
NUKEPROOF MEGAWATT FULL-SUS E-MTB RANGE
Since their genesis in Michigan in 1990, it's taken more than three decades for famed mtb outfit Nukeproof to come up with an e-mtb, making them one of the last high-end mtb specialists to introduce an electric-assist model into their range.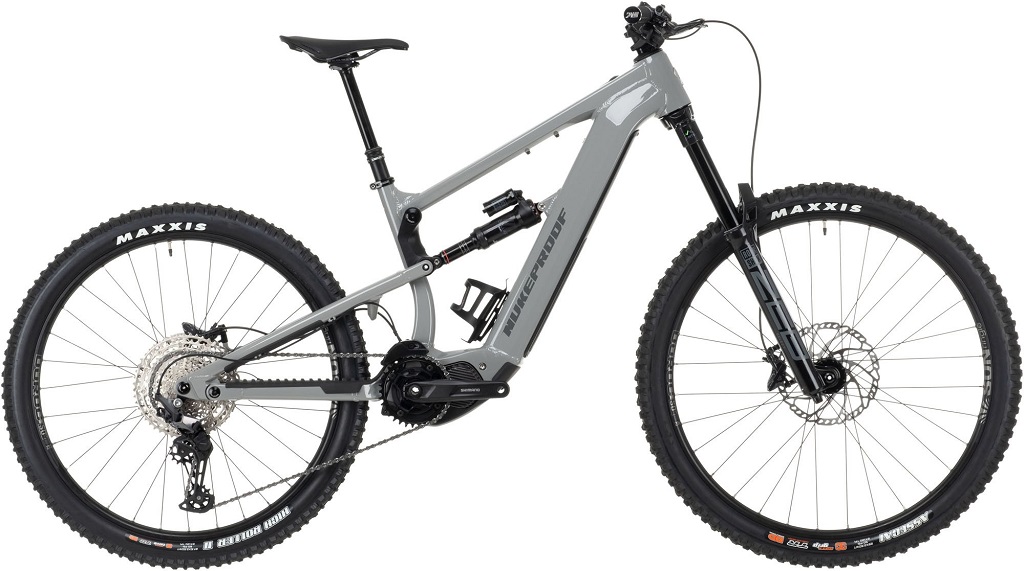 The Megawatt range comes in three variants and five frame sizes with prices ranging from $5,499.99 to $7,499.99
Perhaps not surprisingly they have opted for a Shimano EP8 mid-drive, one of the lightest yet most powerful mid-drives out there.
Interestingly, the climbing power of the motor barely features in the following UK launch video; it's clear to see Nukeproof think e-mtbs are there for downhill adrenaline addicts just as much or even moreso than those who need help getting back to the top of the hill….
VELORETTI AUTOMATIC AND CHIC
The Dutch know a thing or two about e-bikes as they can claim to have kickstarted the whole global phenomena – e-bikes have been a 'thing' there for many, many years whilst in other countries they were very much on the outer fringe of the bike scene.
So a new Dutch brand of e-bike will have to come up with something either eye-catching and different or very competitive on price. In fact Amsterdam-based Veloretti appear to have done both with the recent announcement of their Ivy and Ace models.
Both models feature some of the latest e-bike tech including maintenance-free Carbon belt drive, stepless Enviolo automatic gear shifting, hydraulic brakes, integrated front and rear lighting and even a small navigational display linked to the inbuilt GPS. Unusually for a country where Bosch and Shimano et al dominate the mid-drive market, Veloretti has chosen a Bafang mid-drive to pair with an in-frame but removable 510Wh battery.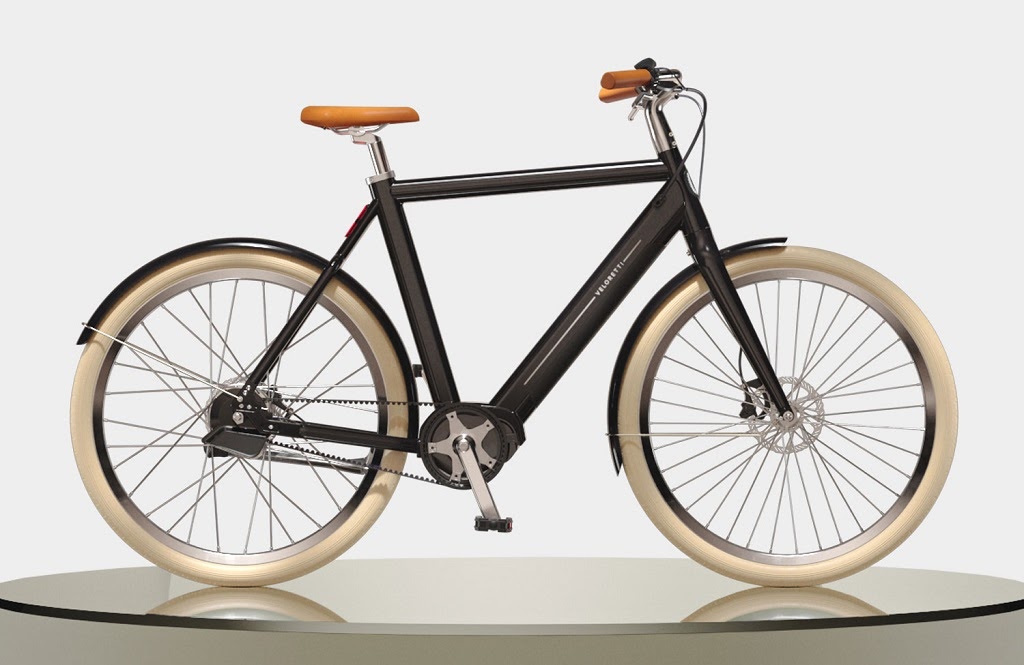 GPS plus 4G connectivity mean over-the-air updates, remote issue diagnosis, crash detection, and live tracking in case of theft are all possible.
Whilst a little pricier than hi-tech competitor Van Moof, a starting price of €2399 still looks good value for money when you look at the tech involved. Initial availability for Germany, Belgium and Netherlands is slated for July.
FIRST INDIAN-MADE E-BIKES LAND IN EUROPE
The Hindustan Times reports that 'Indian bicycle major Hero Cycles, part of Hero Motors Company (HMC) Group, has successfully delivered its first batch of 'Made-in-India' e-bikes of around 200 units to Germany in Europe.'
This is big industry news as Hero Cycles is a huge bicycle manufacturer and is owned by Hero Motors, the largest motorcycle manufacturer in the world.
Hero says it wants to become one of the leaders in the European market, and one thing may help it compete in the budget e-bike segment, dominated by Chinese brands, is that Indian e-bike companies aren't subject to the heavy tariffs levied against many Chinese electric bicycle companies.
Even within its home Indian market Hero looks to be rolling out more European style e-bikes.
WHAT'S IN A NAME…WELL, QUITE A LOT OF $
Ebike.com – you might think that that particular domain name was taken long ago and would be top of any company's list when founding an e-bike business.
Apparently not, as Domain Name Journal reports 'Buckley Media Group, one of the world's top boutique premium domain name brokerages, has just closed another blockbuster sale….. brokered a $1,008,900 sale of the domain name eBike.com to Robert Bosch GmbH. Bosch operates Bosch eBike Systems as well as COBI.Bike.
BIRD TO ADD E-BIKE TO PUBLIC HIRE FLEETS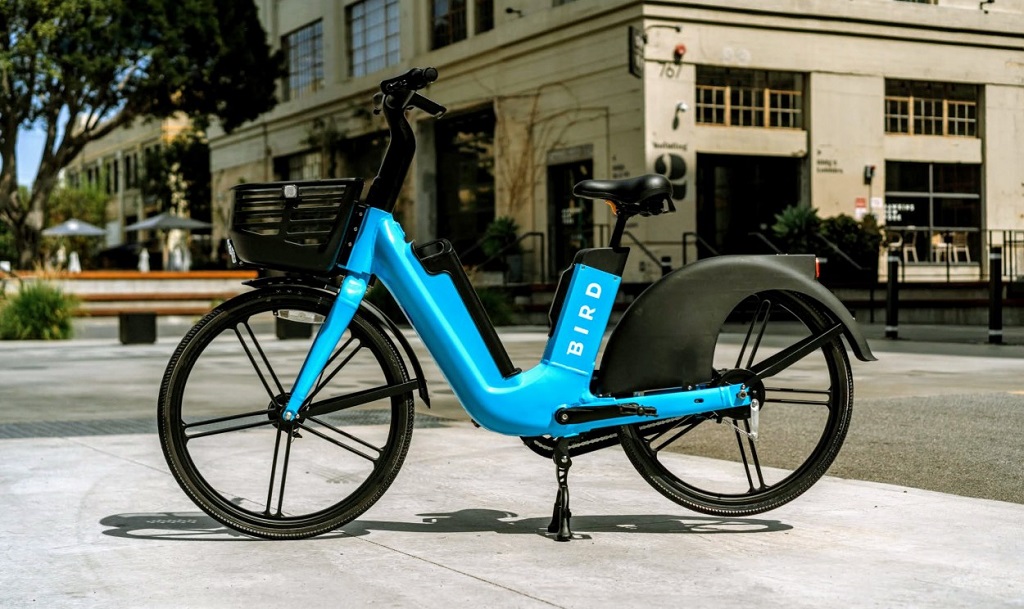 Santa Monica-based Bird is one of the world's major micromobility companies and has e-scooters for rent in over 100 cities in Europe, the Middle East, and North America and claimed 10 million rides in its first year of operation in 2018.
It recently announced it's now moving into the e-bike share world. This year they plan to roll out 'Bird Bike' in cities across North America and Europe. The e-bikes themselves look hugely sturdy and Bird say they can tackle a 20% grade 'without breaking a sweat'. There is also a technospeak description featuring 'onboard diagnostics and geospeed technology, multi-mode geolocation, and high-durability pneumatic tires for safe.'
E-BIKE SHARE BOOMED IN THE US LAST YEAR
An NBC News analysis of bike-share data from 11 of 13 cities that have comparable numbers shows that in May of last year, e-bikes accounted for only 11 percent of bike-share rides in cities surveyed, with 240,000 e-bike rides. Last month, they accounted for 38 percent of bike-share rides, ballooning to 1.4 million trips. The remaining 62 percent of rides were on conventional, non-motorized bikes.
The data, provided by BCycle, Lyft and open data sources, shows that e-bike rides made up more than a quarter of bike-share trips in Philadelphia and about half of all bike-share rides in Minneapolis and Columbus, Ohio. In the Bay Area, e-bikes accounted for more than 70 percent of bike-share trips.
Reader Interactions