E-bike News: Canyon Goes with New Fazua Drive, New Metz Cargo System Much More!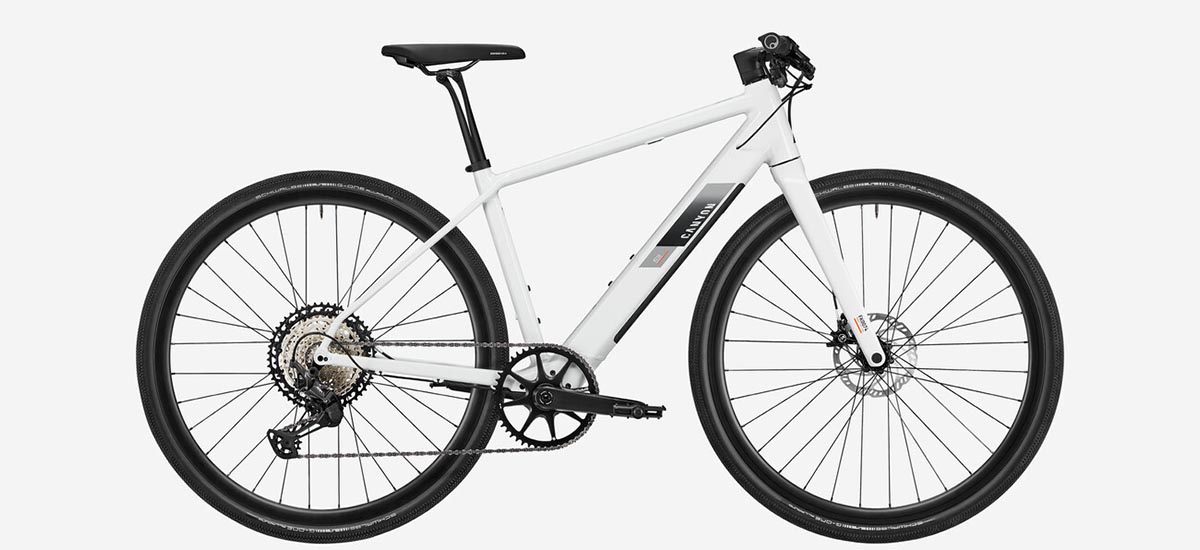 Motor power and e-scooter legality and safety are the hot topics this week. Certainly Fazua's new most-powerful-yet Ride 60 mid-drive system looks to have hit a sweet spot between its original less powerful design and more powerful – and significantly heavier – from the likes of Bosch and Shimano. The fact that premium brand Canyon have now picked up the Ride 60, in addition to Riese and Muller, means when the first e-bikes get on the shopfloors over the summer they will be very eagerly anticipated.
The safety of e-scooters has also been much in the news of late and we focus on the official and media reaction to a spare of recent battery fires (often bearing the misnomer e-bike fires) as well as exploring just when and how the UK might legalise and regulate the use of private e-scooters on public roads.
In this week's e-bike news:
Canyon plumps for powerful yet lightweight Fazua Ride 60 system

Metz G8 Cargotec promises huge torque

When is an 'e-bike fire' not an e-bike fire

Massachusetts plans for e-bike incentives

UK government proposes legislation on e-scooters
Canyon follows Riese & Muller with lightweight Fazua Ride 60 e-bikes
Last week EBR reported on the new lightweight mid-drive system from Fazua, the Ride 60, that uses a 4.3lb / 1.96kg motor and a 430Wh battery and how Riese and Muller's Urban Line were one of the first companies to use the system.
Hot on R&M's heels come the Commuter:ON 8 LTD and the Roadlite:On 8 LTD from another German-based company, Canyon, also using Fazua's Ride 60 system.
The former, fittingingly for an e-bike with Commuter in the name, has mudguards, rear rack and integrated lights whilst the latter has none of these features but boasts a much sportier riding position and a very light (for an e-bike) claimed weight of 34.4lbs / 15.6kg (compared to the 38.6lbs / 17.54kg of the Commuter model). Both bikes come with Magura hydraulic disc brakes and Shimano's Deore XT 1×12 gearing.
The bikes are described as being 'limited edition', though it's not entirely clear what that means and they are also yet to appear on Canyon's US e-bike website which is dominated by machines with mid-drives from Bosch and Shimano.
European availability is stated as August 2022 with prices from £3,499 / €3,799.
New extra-powerful mid-drive from Metz
There have been several German language reports on the new heavy duty G8 CargoTec mid-drive from German manufacturer Metz – as you might expect from the name it's being billed as 'particularly powerful and specially designed for e-cargos and heavy-duty applications'. Articles also suggest it would make a suitable e-mtb mid-drive.
The Metz G8 CargoTec claims 125 Nm torque and has a claimed weight of 7.05lbs / 3.2 kilograms. It complements Metz's existing mid-drive, the G8 which has a torque rating of 75 or 85 Nm depending on what model of e-bike it is used on.
Metz use the G8 in their own brand e-bikes, the E-Packr and the E-Pulsr, the latter designed to alter power levels automatically to keep the riders heart rate within given parameters.
The G8 CargoTec will be available to e-bike manufacturers 'from mid-2022' with near-series prototypes for test purposes now available.
Distinguish between e-bike and e-scooter battery fires
This is the message from Bicycle Retailer and Industry News after a spate of New York fires from transport related lithium ion batteries caught the headlines recently.
Four fires sparked by lithium-ion batteries on lightweight electric vehicles recently prompted the Fire Department of New York to issue a statement afterward on its Twitter account about the dangers of improper charging and storing. A fire at a Florida bike shop, apparently caused by a charging battery, also caught the media's attention.
The BRAIN article notes '….some of the industry's leading experts on e-bikes would like to point out that none of the New York fires occurring April 20 and 21 involved an e-bike — at least not according to how most members of the specialty bike industry define "e-bike."'
The article adds 'Many of the most tragic battery fires in the city in recent years have originated with electric scooters, including at least four of the five fires last week.
Now, some fires certainly originate with e-bike batteries and some e-scooter batteries are probably safe. But the mainstream e-bike industry has developed regulations, standards, education programs, a generic e-bike owners manual, and a battery recycling program. There is no evidence the low-priced e-scooter industry has done the same.'
Much of the rest of the article documents examples of officialdom and the media treating e-bikes as synonymous with all light electric vehicles such as e-scooters – an important distinction to make as an increasing number of e-bike manufacturers are working to e-bike battery third party standards such as UL standards.
Massachusetts developing e-bike incentive programme
Streetsblog reports that the Massachusetts Baker administration is developing a new financial incentive to enable state residents to purchase e-bikes, according to officials in the Governor's Executive Office of Energy and Environmental Affairs (EEA).
The article also notes 'E-bikes are also specifically mentioned in Governor Baker's proposed infrastructure bond bill, which would authorize $150 million for the EEA's electric vehicle incentive programs, including "the development and implementation of incentive programs promoting e-bikes and public transportation." '
It should also be noted that 'The details of how an e-bike incentive program could work in Massachusetts are likely to be dependent on what the federal government would allow and fund.'
UK government says it will 'regulate' e-scooters
There has been a large spate of articles in the UK press about the possibility of the government laying out legislation to legalise e-scooters in the Queen's Speech on the 10th May (the Queen's Speech being the official name for a list of proposed forthcoming legislation that will be voted on in the UK parliament).
At the moment it is legal for anyone in the UK to buy an e-scooter, despite the fact that it's illegal to use such a private machine on public roads. To further confuse the public, only e-scooters that are part of government approved trials can be used on public roads where the legal maximum for them is 15.5mph, the same as e-bikes.
Government Transport Secretary Grant Shapps recently said that he wanted to "crack down on the illegal use on roads of non-compliant e-scooters……We will take powers to properly regulate and then be able to decide the usage of them.'
Whilst this is hardly a ringing endorsement of what many see as an eco-friendly form of transport, many have interpreted it as the government declaring it will introduce legislation to legalise e-scooters, subject to safety safeguards.
E-scooters seem to have eager proponents and strong detractors in equal measure in the UK – whilst there are many articles based around safety concerns. However, as this Guardian article points out:
'In the year to June 2021, there were 882 accidents involving e-scooters, and three deaths, but all of these deaths were of e-scooter users, rather than pedestrians……These deaths attracted national media attention due to the novelty of e-scooters, but it's worth putting them into context: about four people die each day on our roads, and these deaths pass largely unnoticed, while newspapers fulminate about the "e-scooter menace" on our streets. "
Certainly there is evidence to suggest that the e-scooters involved in the official trials – that involve a relatively low speed cap and numerous in-built safety features – are actually safer than bikes.