eBike News: BMW Active Hybrid, Pinarello eMTBs, Retro eCruiser, eCargo Trike, eHydrofoil, & More! [VIDEOS]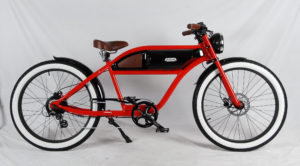 In This Week's eBike News Roundup:
New BMW Active Hybrid
Pinarello eMTBs revealed
The Greaser Retro Cruiser
Miami Electric Bike Expo
Copenhagen Wheel in Europe
Hinton Lightweight eFolder 'airline carry-on bag'
Move eCargo Trike
New ProMovec Crank Motor
eBike Hydrofoil
And much more!
New eBikes & eBike Systems
New BMW Active Hybrid
BMW is adding to their eBike line up with their new Active Hybrid that features the Brose mid drive with frame integrated 504 Wh battery.
The BMW Active Hybrid e-bike is now available from select BMW dealers for EUR 3,400.
Pinarello e-MTBs go with Shimano & Bosch
Following recent 'teaser' info Pinarello – previously know as manufacturers of high end road bikes – have announced two hardtail e-mtbs.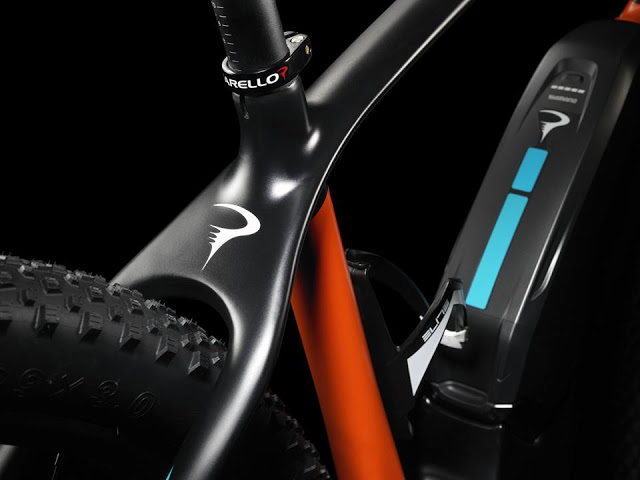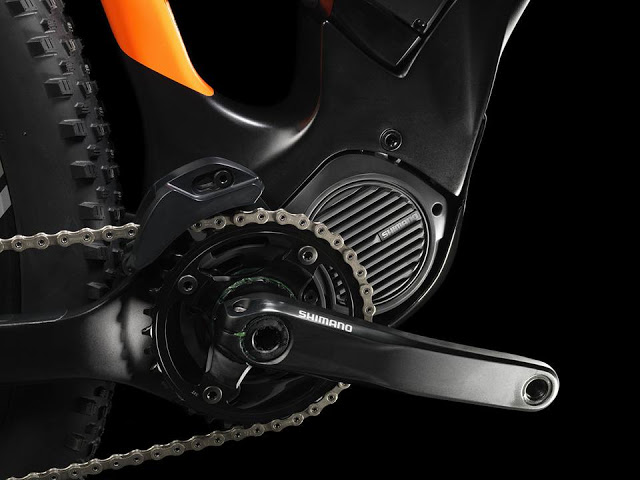 The Andromeda features a carbon frame and Shimano E-8000 crank drive with semi-integrated looking 500Wh battery whilst the Rokh Hybrid 7.7 uses a Bosch Performance Line CX motor with an aluminium frame.
Prices and availability dates are not yet available.
The Greaser by Michael Blast
Here's a new retro styled eCruiser called the Greaser from Michael Blast.
https://youtu.be/1uhAUZhCloE
It features a 250 to 500 watt geared rear hub motor and a Samsung Lithium Ion 36volt 13ah battery housed in the "gas tank".
And the Greaser comes in many different color options: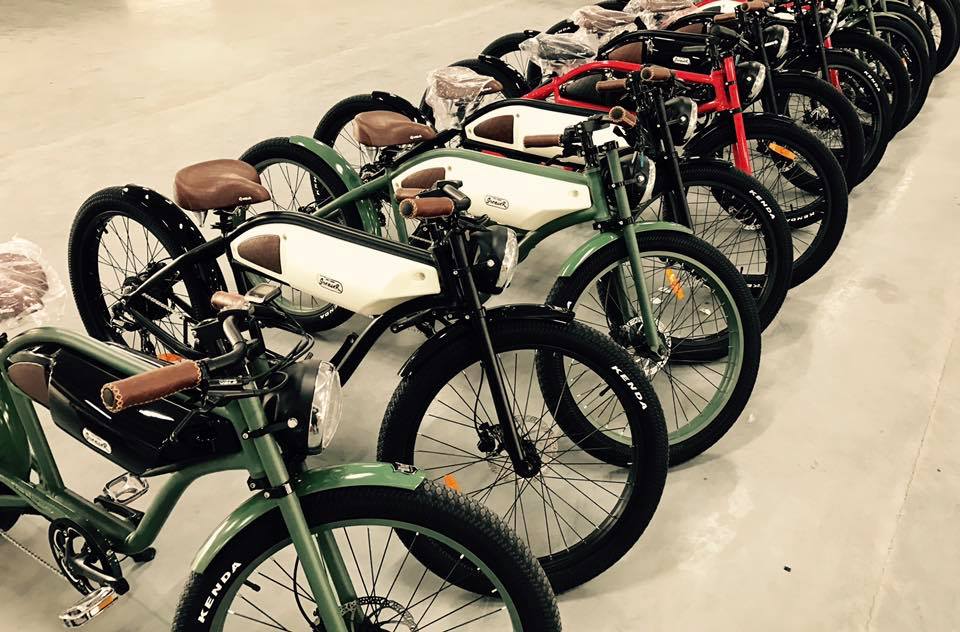 They are available now in the USA, France, Poland, the UK, and Australia. Here is a link to their website.
Copenhagen Wheel Rolls into the UK and Europe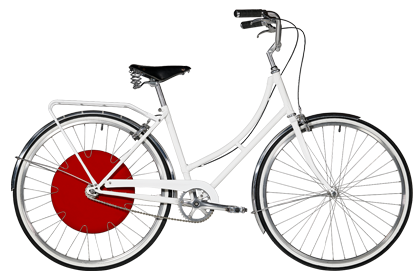 A press release from retrofit kit specialist Copenhagen Wheel has announced 'the availability of its Copenhagen Wheel in the UK and across Europe.'
The release says they have opened a facility in the Netherlands to ship within Europe.
Lightweight Folding E-bike Under Development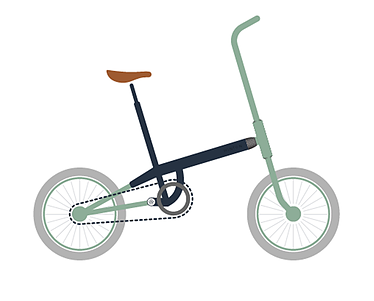 Hinton Bikes are a Cambridgeshire startup who have revealed they are working on a 12kg folding electric bike….folded size is TBA but it will feature a 200W rated motor and 150Wh frame integrated battery.
Hinton have rightly identified that most e-bikes weigh in the region of 20kg and say 'our aim when starting this project was to build an e-bike more the size and weight of an airline carry-on bag'.
Danish Firm Looking To Get Cargo eMoving
This backloading, hub-powered cargo bike from Danish firm Move has just exceeded it's Kickstarter target of 190,000 Danish Krone (over US$ 30,000). Kickstarter prices range from US$ 1795 to US$ 2695.
It is rated to carry up to a huge 200kg and Move say it is designed to compete with much more expensive e-cargo bikes and they claim it will save the average car owner US$ 4200. Shipping to the US and UK offered.
EsCargo Delivery
Speaking of eCargo trikes, Escargo Delivery is a business that uses electric trikes for local deliveries in Exeter.
UK's Battery Bike Celebrate with Promovec Crank Motor Models
The UK's Batribike has launched the TEN electric bike, in step-through and crossbar styles, marking Batribike's tenth anniversary. They will be limited edition, with only 50 of each variant produced, and will be powered by a Danish ProMovec centre motor.
Elsewhere on EBR
Check out part 1 of this review of the Evelo Galaxy TT, powered by a Bafang mid-drive and using Nuvinci's stepless hub gear.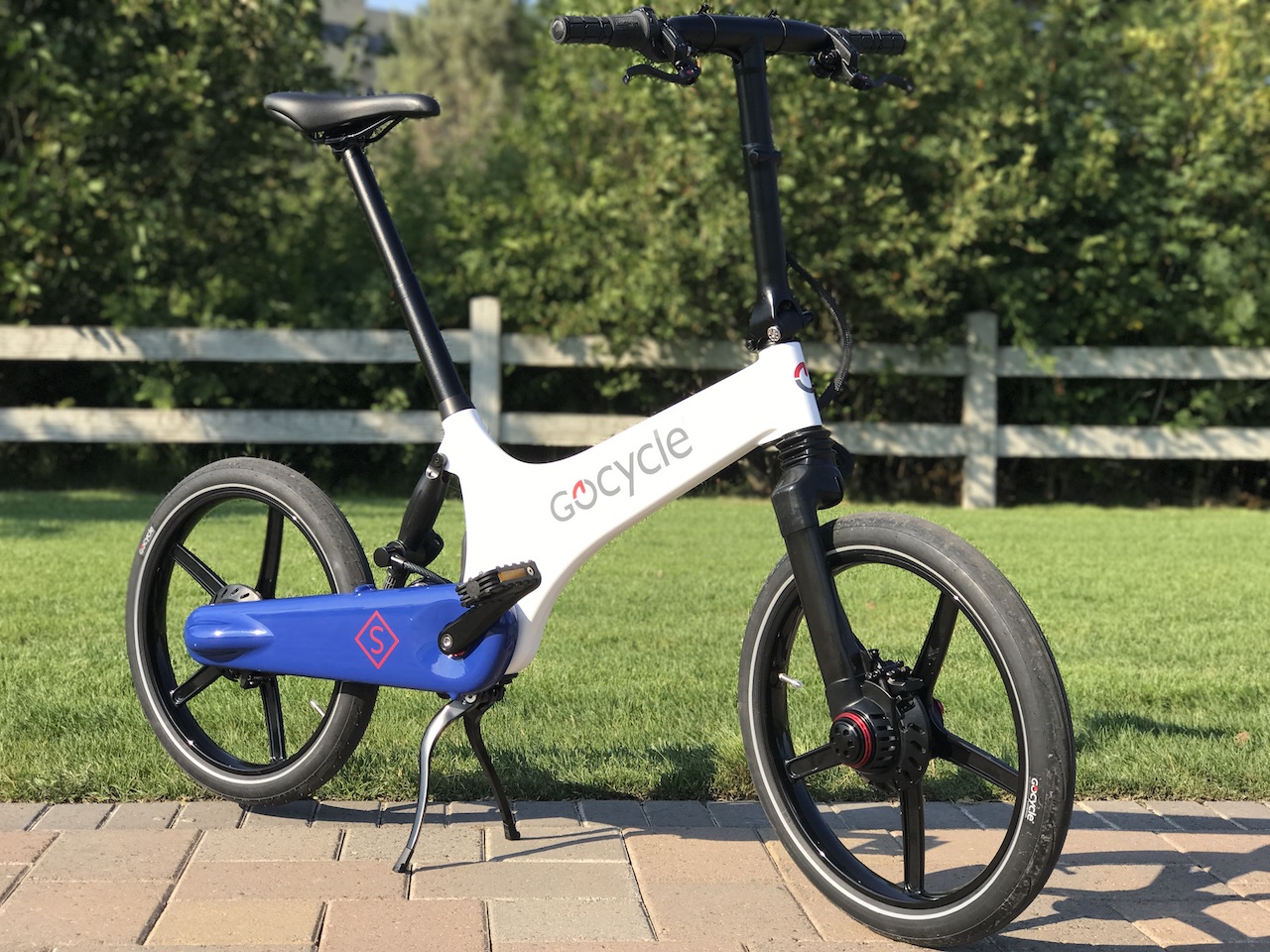 And here is a detailed look at the new economical Gocycle GS folding ebike.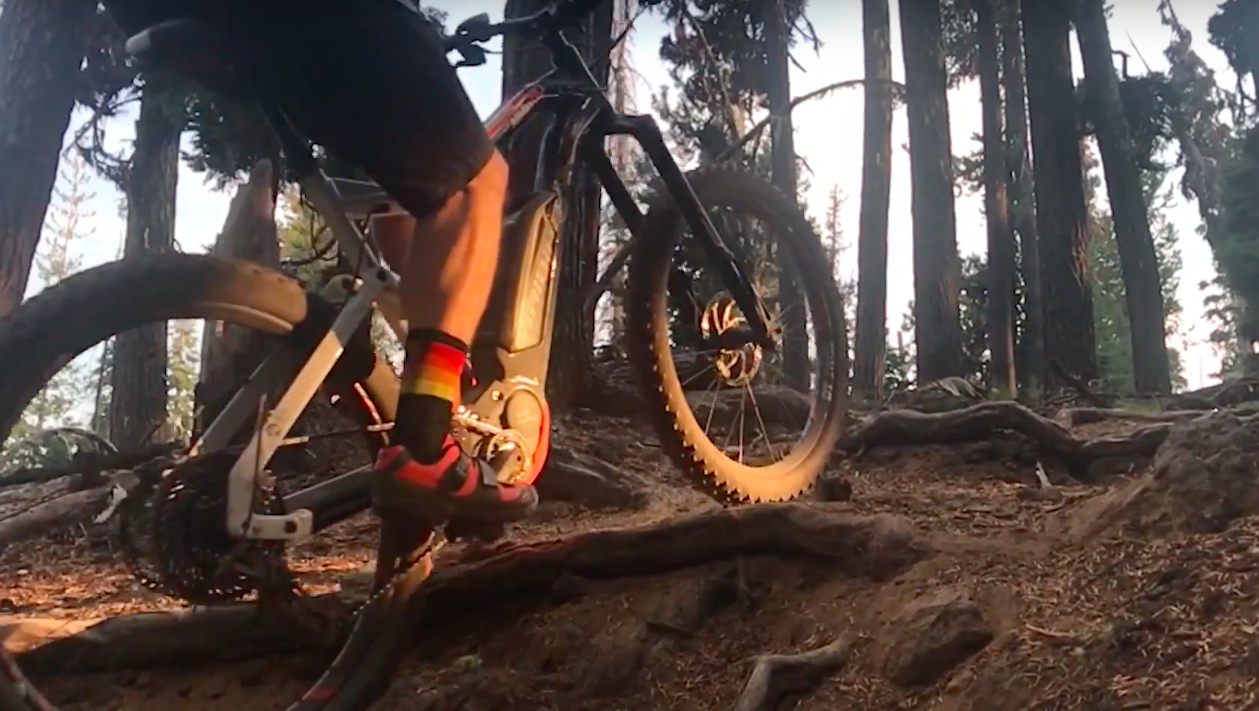 New Accessories
Gecko Rolls Out
UK manufacturer of punctureless rubber tyres, Gecko, have launched a new size in their comfort range (Comfort being the model recommended for e-bikes).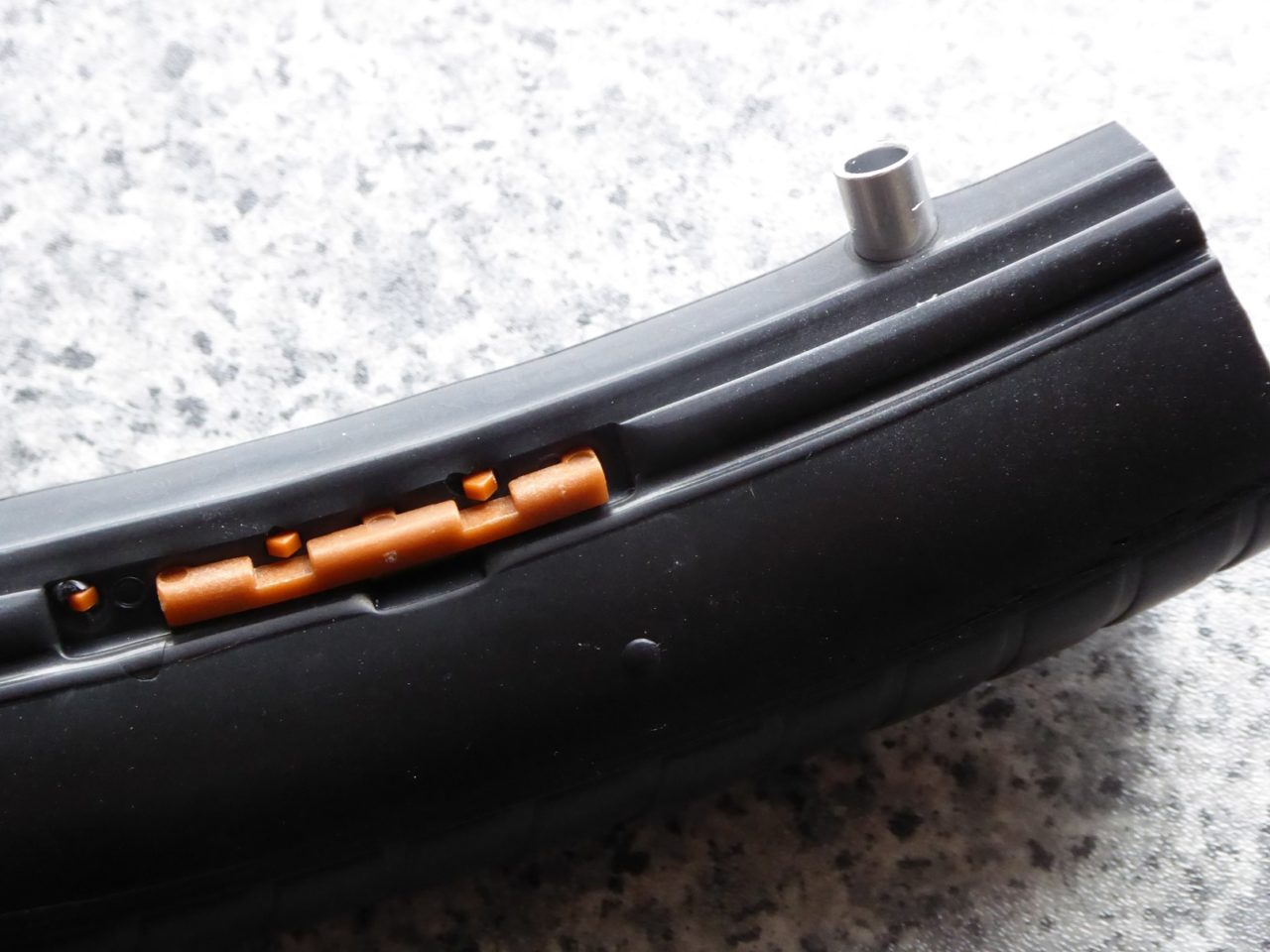 The 700×40 comfort model (to fit ETRTO 622 x 19) also features the new 'tube locking' system that locks the tyre onto the rim via the rim's spoke holes. Gecko say 20×1.75 tyres are next size for release.
There are an increasing number of punctureless tyres now on the market, though Gecko say they are the only one offering the grip and comfort benefits of real rubber using their unique cellular rubber technology. From top to bottom the photo below shows tyres from Tannus, Nexo, Amerityre, Green Tyre and Gecko.
Get Inspired
Miami Electric Bike Expo this Weekend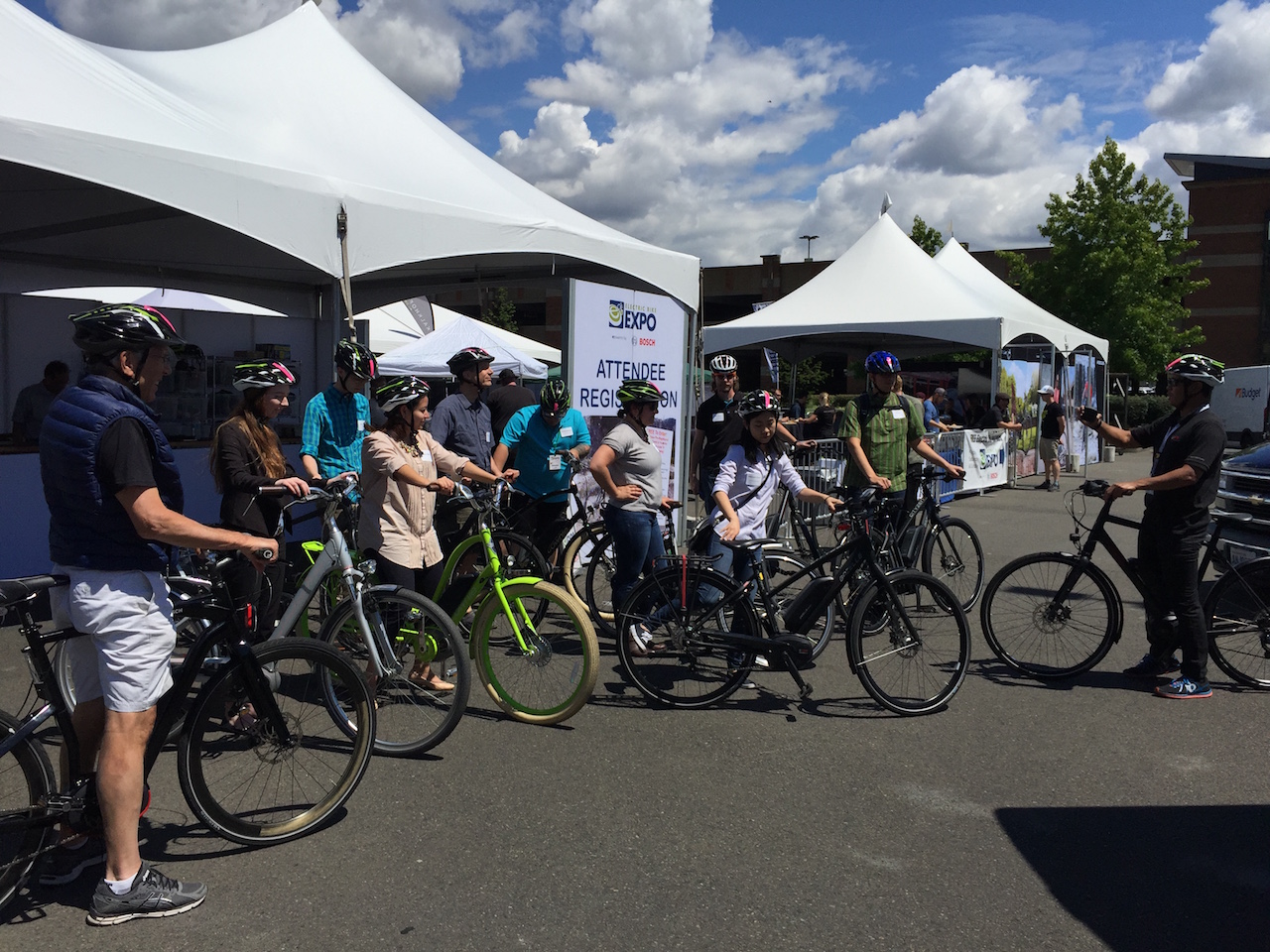 The Miami Electric Bike Expo is this Friday, Saturday, Sunday at Miami Beach Haulover Park and it is your chance to test ride many of the latest electric bikes for free!
Free Riese & Muller Trial Rides for the UK
Riese and Muller make a fine range of high quality and very distinctive e-bikes and are ramping up their UK presence with a series of rides from dealers. They were at 50 Cycles sale event last weekend and will be holding free public participation rides via Fully Charged in London and Onbike in Worcester.
Sign up for the London rides here.
Sign up for the Worcester trial ride here.
And keep an eye on R&M's Facebook page for more events.
E-Bikes on Water
Ever thought if only I had a hydrofoil electric bike……well it looks like there is soon to be one if New Zealand-based Manta 5 have anything to do with it.
https://youtu.be/Ihc92mldu60
Vital specs are 20kmh and 20kg with a manual version at 14kg, both versions being transportable within a typical car. Carbon fibre components fold for easier transportation. Price is yet TBA, but the Manta 5 is expected to be on the market by the end of the year. It will debut at Auckland's Big Boy Toys convention in November.
eBike Batteries
NCA lithium-ion battery technology on 2018 e-MTBs for More Range
Bike Europe reports that NCA chemistry – that's Nickel Cobalt Aluminium – is being developed by German battery manufacturer BMZ in order to give extended range specifically for e-MTBs – 30% extra is claimed. The technology is slated to be introduced on some 2018 models.
E-Bike Battery Recycling Points for the US
Bicycle Industry and Retailer News reports that 'Accell Group's Raleigh Electric and IZIP brands are both joining the Call2Recycle program to dispose of old e-bike batteries in a sustainable, environmentally-friendly manner'.
Stay tuned for more e-bike news & reviews and thanks for reading!
-Richard
P.S. Don't forget to join the Electric Bike Report community for updates from the electric bike world, plus ebike riding and maintenance tips.
Reader Interactions