Ebike News: Bird Bike On Sale, Tenways Lightweight Crowdfunds, Eurobike Highlights and Much More!
This week's headline news has to be Bird's new e-bike now on sale to the public. It's not a groundbreaking e-bike in itself, though it looks to pack in plenty of sleek design features at a reasonable price. Most comment-worthy has to be the fact this is a giant of e-micromobility hire now selling its own-designed e-bike.
Bird was founded in Santa Monica, California in 2017 and went on to become one of the biggest share e-scooter outfits in the world. Initially their business model was all about the software and the app, as many companies' early cheap and cheerful share e-scooters had a notoriously short service life. But the hardware was gradually updated by many e-mobility companies, with share e-bikes and e-scooters becoming much more durable. Bird's latest move seems to suggest their hardware capabilities have fully caught up with their software expertise.
In this week's news:
Bird Bike on sale in US and heading to Europe

Lightweight Tenways city e-bike crowdfunds

Eurobike reveals latest e-bike designs

Spin and Bird on Google Maps

39lb Eovolt e-folder takes on 17lb carbon racer

DPD all-electric city aims to show the way on parcel delivery
BIRD REVEALS NEW E-BIKE THAT WILL BE ON SALE TO PUBLIC
Well-known e-scooter share company Bird announced a share e-bike a few months ago and has just announced it will offer its own e-bike for sale to the public.
The US version of Bird Bike will feature a 500W rear hub motor, Gates carbon belt drive, pedal- and throttle-assisted power, and comes with a $2,299 price tag. People have already begun to comment how it looks like a suped-up Van Moof, especially as it features those signature frame-integrated lights. There will also be a 250W European spec offering as well as step over and step thru frames.
Both spec options feature some slick design, including frame-integrated 480Wh battery, mechanical disk brakes and a stem integrated display.
[youtube https://www.youtube.com/watch?v=EqCowdm13pA]
TENWAYS – THE 33LB CITY BIKE CROWDFUNDS FROM US$1299
On paper it looks like a great spec city e-bike for a great price. The Tenways CGO 600 is now crowdfunding in IndieGoGo and features classic low maintenance city stealth e-bike features such as small rear hub motor, belt drive, hydraulic disk brakes and fully frame-integrated battery. Fenders and rear rack are add-on options.
It even offers a torque sensor, generally the most responsive and efficient form of power delivery in an e-bike and it does all this for prices starting from US$1299 / £945
It will be shipping to the US, Canada and Europe according to the IndieGoGo campaign pages. As usual our buyer beware crowdfunding caveat applies!
[youtube https://www.youtube.com/watch?v=Od9sL282oc0]
EUROBIKE PREVIEWS HIGHLIGHTS
One of the world's biggest bike trade shows Eurobike is almost upon us and the event organisers recently sent out details of their selected preview highlights to show what they think are this year's trends – including plenty of e-bike related ones.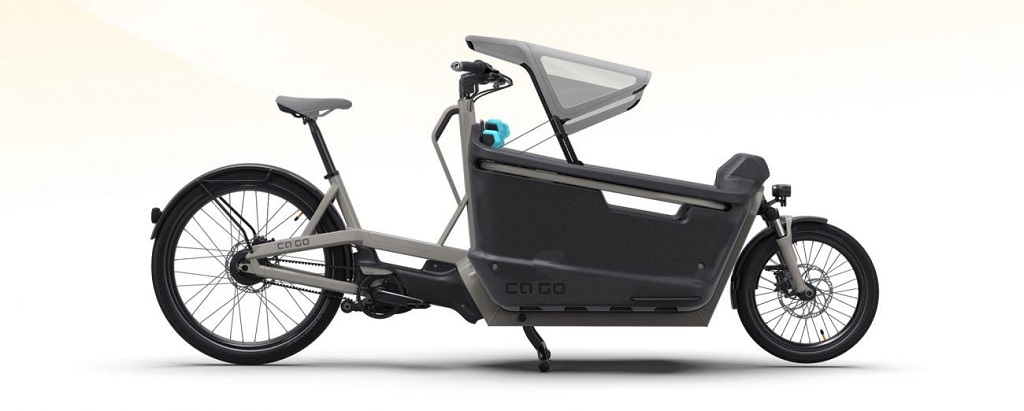 E-cargo bikes are clearly marked out as a big growth area and German-based Cago Bike looks to prioritise child carrying safety through it's unique and lightweight cargo box whilst retaining the flexibility to carry any other kind of cargo.
The Aksa speed pedelec looks to be the ultimate crossover machine, describing itself as a 'super commuter all-road adventurer'. Unusually it combines a rear hub motor with Pinion bottom bracket gearing and full-suspension.
And despite recent insolvencies in the pedelec-cum-car design area this isn't stopping German-based Hopper Mobility who are premiering their three-wheeled, fully enclosed e-bike with solar panel at Eurobike.
SPIN AND BIRD JOIN LIME ON GOOGLE MAPS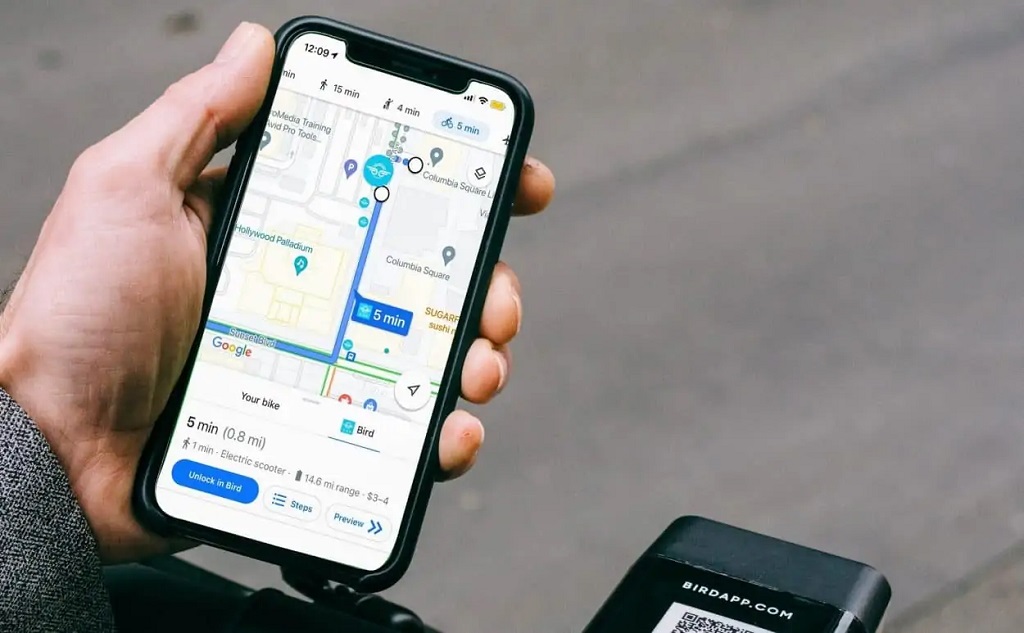 Android Headlines reports that 'More e-scooter and e-bike operators are integrating their services with Google Maps. Earlier this week, Ford-owned micromobility company Spin announced that Google Maps users will be able to find its e-bike and scooter rentals in real-time. Its rival company Bird has now come up with the same announcement. Google Maps already lets users find and rent Lime's scooters since December 2018.'
Apparently Google Maps users will be able to see the nearest available electronic bike and scooter when they plan a journey, with extra info apparently including estimated battery range and expected arrival time. Maps will also show how long it will take to walk to the vehicle.
EOVOLT FOLDER TAKES ON PRO CYCLIST UP ONE OF UK'S TOUGHEST CLIMBS
Can an ordinary 50 year old occasional cyclist beat or give a race to a professional cyclist up one of the most challenging road climbs the UK has to offer on a 20" Eovolt folding e bike?
Given that this is a from an Eovolt PR release you would think the answer would be yes, despite the fact the e-folder weighs some 18kg (39.5lbs) and the carbon race bike 8kg (17.5lbs) but check out the video…
[youtube https://www.youtube.com/watch?v=UH-fSZ8AcUM&w=966&h=543]
DPD'S FIRST UK ALL-ELECTRIC CITY INCLUDES E-BIKES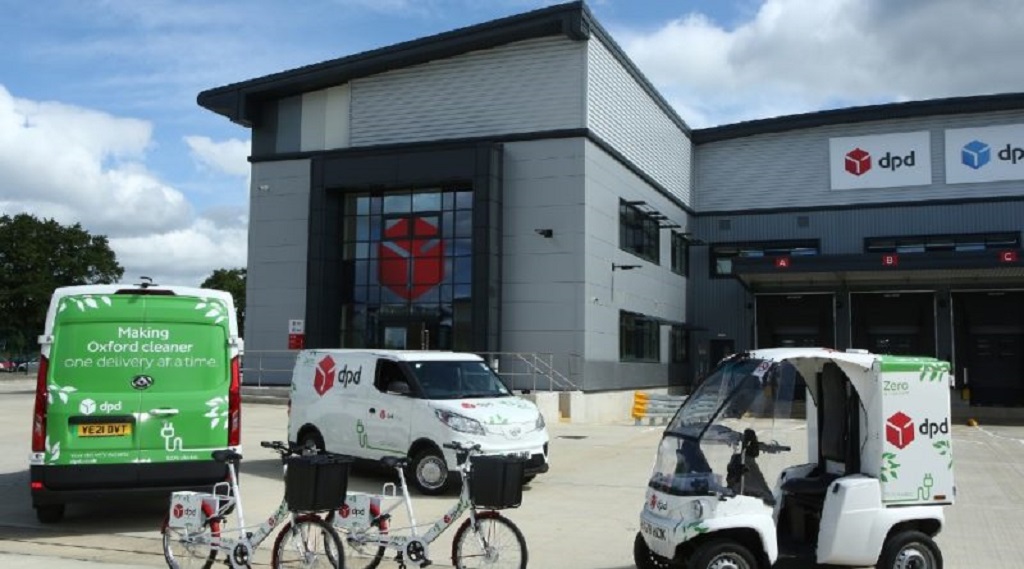 The UK's Cycling Industry News reports that 'Oxford is courier and transport firm DPD UK's first 'all-electric' city, with all future parcel deliveries to be made by electric vehicles only.
DPD's fleet in Oxford includes electric vans as well as -bikes and the city is to be the first of nine 'green cities' in the UK where DPD will operate electric-only vehicles. The remainder are to be confirmed later this year. The firm is investing £111 million in electric vehicles as part of its pledge.'
Reader Interactions