Ebike News: Bafang's Lighter M410 Mid-drive, New Models from eXXite and Unno and Much More!
There's a definite southern European vibe to the e-bike new this week; both Rayvolt and Unno are based in Catalonian capital Barcelona and have taken differing approaches to their e-bike launches. Rayvolt are branching out into rather less exclusive and more reasonably priced e-bikes with the launch of the eXXite brand, whilst Unno are remaining resolutely exclusive with a unique, high performance e-mtb. Not to mention Italian motorbike manufacturer Ducati getting in on the act, bringing it's Ducati branded e-bikes and e-scooters to the UK.
In this week's e-bike news:
Bafang loses weight on its M400, making it the M410

Stylish Catalan brand Rayvolt launches eXXite sub-brand

Meet the Unno Boös, one of the most distinctive e-mtbs out there

Ducati e-bikes and e-scooters come to the UK

Serial 1 integrate Google features into models

Win a Turbo Levo SL Comp Carbon and help sustainable food production in Tanzania
Bafang revamps powerful M400 mid-drive
Cycling Industry News reports on the release of Bafang's revamped M400 mid-drive, which it says is aimed at eMTB, trekking and eCargo bikes.
Now known as the M410, the revamp has almost identical performance data to its predecessor, offering 80Nm torque at max. 120 Rpm and a 250W continuous rating, but claimed weight is reduced by an impressive 700 grams was shaved off the M410's weight, with Bafang saying it now weighs in at 3.2kg (a reduction of 18% from the M400's 3.9kg).
The M410 is compatible with the stepless Enviolo transmission system that has proved popular on many e-cargo bikes and is designed for down tube batteries, the fully integrable BT F16.630.C battery system (630Wh) being suggested by Bafang as a good fit.
Rayvolt unveils new eXXite e-bike brand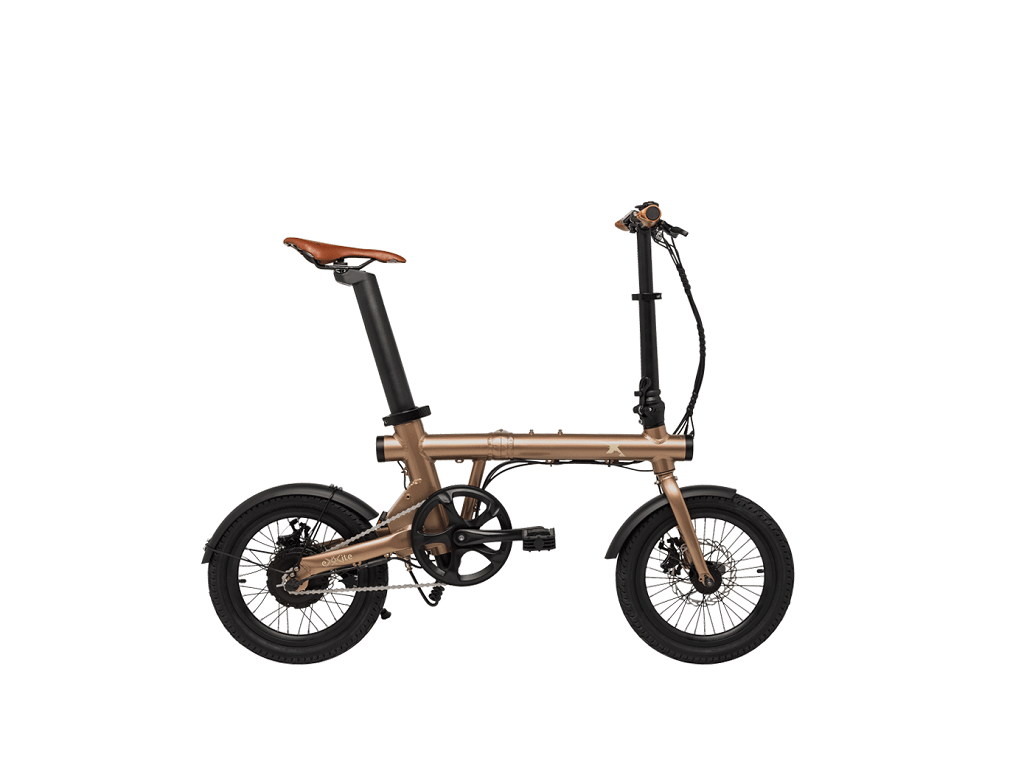 Barcelona-based Rayvolt have previously been known for their extravagant-looking cafe racer cum beach cruiser inspired e-bikes. They have now launched a new e-bike brand called eXXite which maintains their quirky approach to e-bike design but now means they can offer more keenly priced e-bikes, including two new folders and most eye catching of all, the cruiser-inspired X1 with its huge, gearless rear hub motor with regenerative braking.
There's a frame-integrated smartphone mount that allows wireless phone charging and means the rider can make the best use of RayVolt's EIVA 2.0 app which packs a whole raft of AI features. There's also integrated front and rear lights and turn signals on the handlebar ends.
Unno Boös – limited edition, innovative e-mtb
Also from Barcelona is the limited edition e-mtb Unno Boös. The frame is unusual in its low top tube geometry and it uses the latest Bosch Smart system, with a 750Wh battery in the downtube and a Kiox 300 display.
There are also Formula Cura disc brakes and electronic shifting of the Sram GX AXS twelve derailleur gears. Stated weight is 49.8lbs / 22.6-kg.
The first batch of the Boös in size S2 and the Variant Race was pre-orderable in April and quickly sold out. In the second quarter of 2022, the sizes S1 and S3 are to appear. The price of the Boös is 9,995 euros, at the end of 2022 to the beginning of 2023, the e-mountain bike should also arrive in specialist shops.
Ducati e-bikes and e-scooters arrive in the UK
Motorbike brand Ducati has announced it is bringing its range of e-bikes and e-scooters to the UK .
According to Micromobilitybiz there will be 'six new products, including a folding e-bike, four electric scooters, and a specialist off-road electric scooter. Prices for e-scooters will range from £299 up to £899, and e-bikes will start from £1,699.'
The Ducati Pro III e-scooter retails for £799 and features a 350w rated motor and a 468Wh battery. The Scrambler scooter range is apparently 'designed for rural terrain with thicker, tubeless tyres' and includes the Scrambler Cross E with 500W motor and 375Wh battery retailing at £899.
Already launched back in February was Ducati's take on a folding e-bike, the magnesium framed MG20 with a stated weight of 20kg and retailing at £1,699.
All products are now available from UK luxury e-mobility retailer Moov Electric and other Ducati partner retailers.
The firm has previously collaborated with Italian brand Thok to create an e-MTB, a trekking e-bike and an e-road bike.
Serial 1 integrates Google functionality directly into its e-bikes
'Serial 1, the electric bike company spun out of Harley-Davidson, launched its second-generation lineup of premium e-bikes — but the biggest changes will be coming to the company's app' says the Verge.
There will be new software features courtesy of Serial 1's new partnership with Google Cloud including trip tracking and safety and security features. The new Serial 1 app also promises turn-by-turn navigation and a host of other data collection features.
Dirty Raffle 2022: Win a Turbo Levo SL Comp Carbon
Specialized are a truly global company and buying a ticket for the amazingly-specced Turbo Levo SL Comp Carbon will help the soil of Tanzania in more ways than one. As Specialized's Fanie Kok says 'You are not just buying a raffle ticket for a cool looking bike. You are investing in somebody's future and you are investing in food…'