Ebike News: Addmotor's New Commuter E-bikes, More Build Back Better E-bike Detail and Much More!
You might assume that the most popular e-bikes would be the lowest priced ones. Not so based on current trends says a Bloomberg article that we look at in detail this week. It chimes nicely with the fact that Addmotor's new commuter models, at US$2000, are just caught within the most rapidly growing e-bike price bracket in the US market.
There's more perhaps surprising news in our other stories too, from the mysteries of bike steering clearly unravelled by the wonderful Veritasium to future connected e-bike tech and Europe's most successful city for sustainable electric transport (maybe not who you might think…)
In this week's news::
Fat tire specialist Addmotor launches middle-of-the-road commuters

US e-bike subsidies – data shows which brands might benefit most from proposed legislation

Volt e-bikes new courier-style and e-mtb models

How near are we to e-bikes that will speak to cars?

The incredible complexity of how you steer a bike

Europe's electric mobility capital holds lessons for US cities
ADDMOTOR'S NEW COMMUTER MODELS ANNOUNCED
California's Addmotor are associated with all manner of fat tire designs of e-bike so their recent announcement of the 'traditional' diamond-frame Commuter Pro model is a step towards the e-bike mainstream for them.
Highlights of the model include a huge 960Wh battery, 900 peak watts of power from the rear hub motor, hydraulic disc brakes, a 55lb / 25kg rated rear rack, 2.3 inch wide tires, LED lights front and rear plus fenders and kickstand.
Retail price is $2,099 with a promotional discount of around $500 and they are available for preorder on 14th December
WHAT'S THE E-BIKE SUBSIDY 'SWEET SPOT'
EBR has run several stories on the e-bike tax incentive scheme currently making its way through Congress that could result in savings of up to US$900 on an e-bike. This interesting Bloomberg article looks at just which e-bike companies might benefit most from the bill if and when it passes.
As it stands, the bill excludes e-bikes that cost more than $4,000. The original proposed bill was much more generous with credit for 30% of spending up to $5,000 on bikes costing as much as $8,000.
So, giving Tern as an example, all but one of their models would have qualified under the original proposal and now all but a few are excluded. The article reveals those covering the 'middle price ground' are likely to benefit most as they fall within the current proposals and benefit from the fact e-bikes between $1,500 and $2,000 grew at a rate of 176% over the 12 months to last September – the fastest growing price segment of the market.
UK'S VOLT NEW MODELS ROLLING OUT
The UK's Volt, a longstanding UK e-bike company, recently announced a slew of new and updated models and a couple caught our eye. Although both use geared rear hub motors they also use a torque sensor to measure out the power in response to pedalling – generally a technologically superior system to cadence sensors.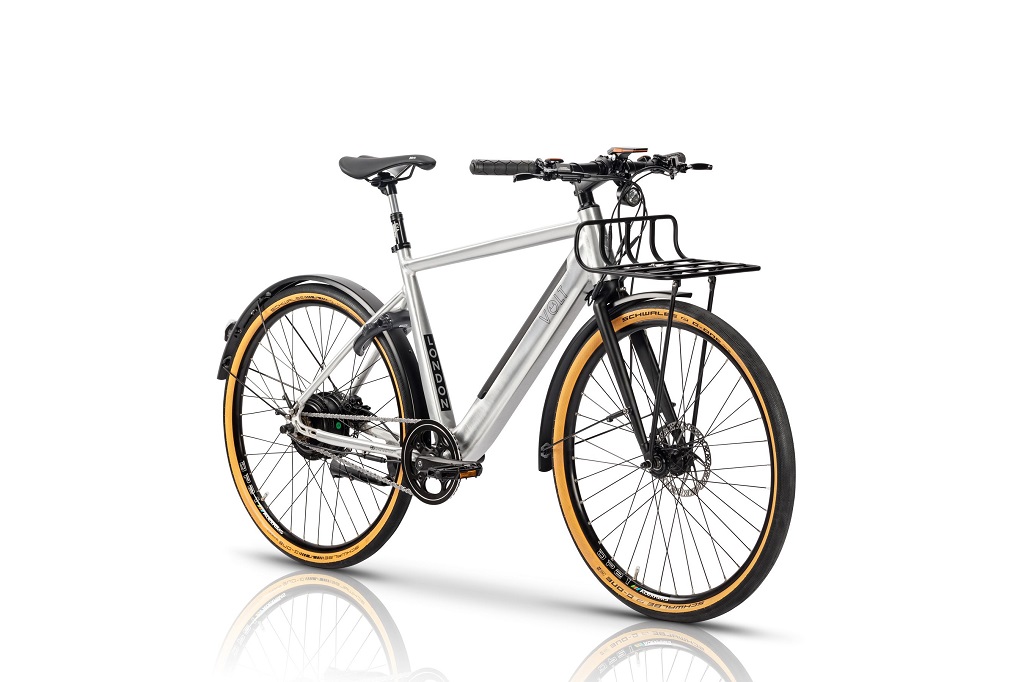 First off is the London, a single speed courier style bike that comes with integrated lighting, fenders, kickstand and a sizable 504Wh battery plus a spacious front rack. RRP is £2199.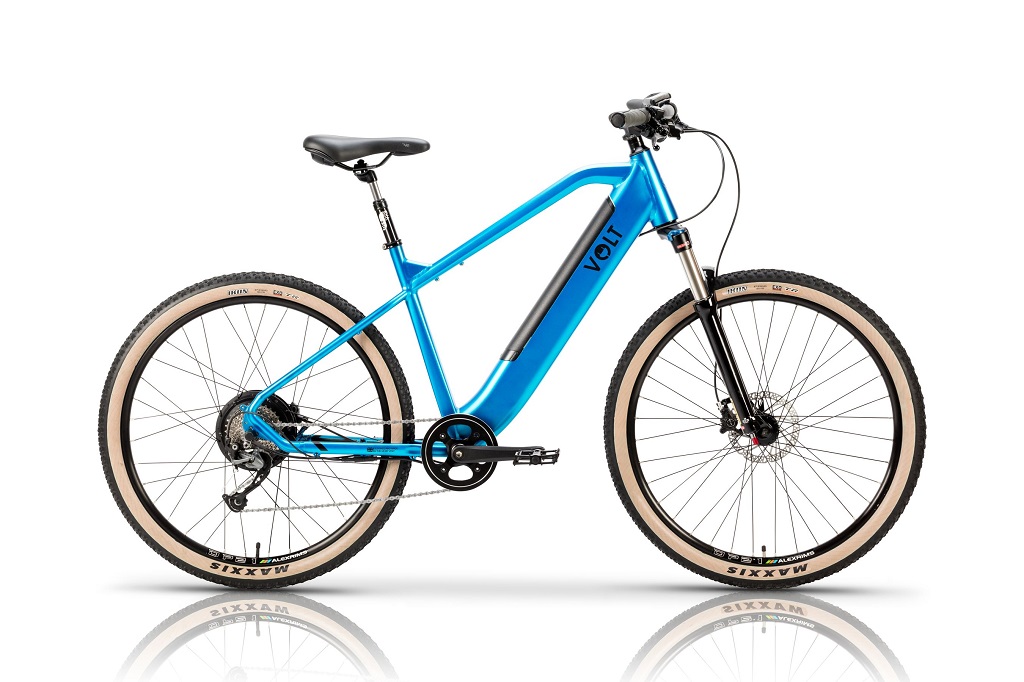 The Alpine e-mtb uses a similar hub motor – torque sensor combo and has 400Wh and 630Wh battery options with RRPs of £2199 and £2399 depending on battery size.
JUST HOW DO YOU STEER A BIKE
Ever wondered how you steer a bike? Maybe you have assumed that you just turn the handlebars? This great Veritasium video shows it's all much more complicated than that – being a combination of balance and counter steering. This is what most riders do intuitively without realising it. And if you want a deep dive into steering theory then it also explodes some myths about the gyroscopic effect of wheels.
FUTURE TECH – ARE CONNECTED E-BIKES ANY CLOSER?
The UK's Bikebiz reports on how Swedish firm Terranet has 'unveiled its latest e-bike innovation for urban mobility, BlincBike. BlincBike is a connected e-bike product comprising a rearview monitoring system that helps cyclists avoid accidents and assist in making smarter decisions on the roads by classifying the object, reading the distance, and predicting the intention of the object.' A 'smart' taillight claims that it will tell rear approaching traffic whether you are braking, moving or stopping.
The idea is to allow cyclists to concentrate on riding but at the same time be aware of the path of vehicles approaching from the rear. Similar tech in fact already exists in the form of
Garmin's Varia Radar which is integrated into Cannondale's top of the range Mavaro Neo 1.
The Varia is also available as a standalone system.
The Niederrhein University of Applied Sciences in western Germany is looking further into the future; they are exploring the possibility of extending sensor laden car tech to bikes and e-bikes. The project is labelled V2X or "Vehicle to X". To give just one example of its potential to reduce accidents, bike to car sensors could warn a driver about to open a car door that a cyclist is approaching with the use of an audible warning system.
BERLIN – MOBILITY CAPITAL OF EUROPE?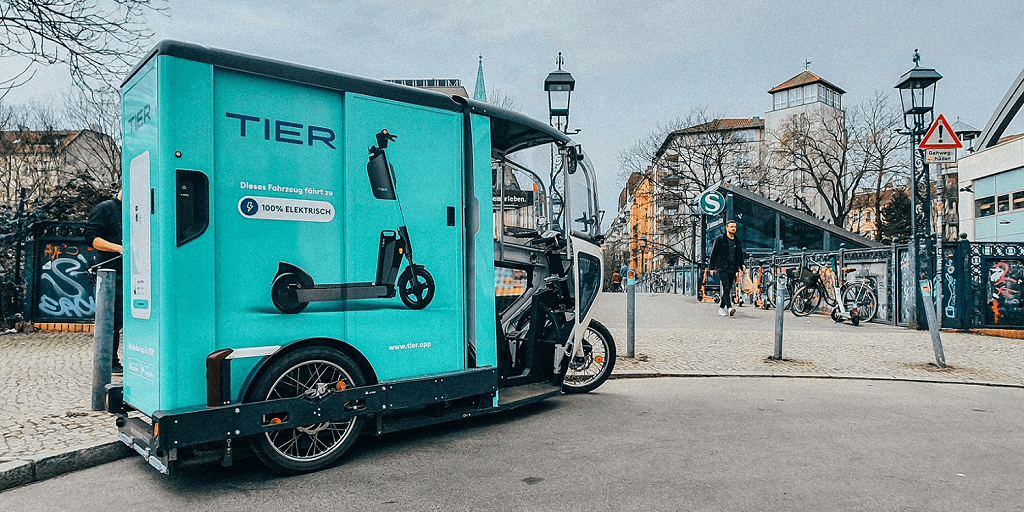 This great Streetsblog article details the amazing progress Berlin has made in promoting all manner of sustainable transport – including bikes, e-bikes and e-scooters. Such has been the German capital's success that it claims an amazing 86% of people generally travel by means other than a private car.
As the article says 'There is no shared mobility concept you won't find in Berlin…. With thirty-three different providers and over 50,000 vehicles, Berlin has the most of any city in Europe. This includes scooters, bikes, mopeds, cars, vans, and shuttles, most of them electric. And several of these can be easily booked on the world's largest mobility-as-a-service platform, Jelbi, which also includes taxis and transit.'
Intriguingly the article also believes Berlin could be a good role model for many US cities as it has wide, spacious streets and cheap parking as a consequence of much of it being rebuilt after the destruction wrought by World War II.
Reader Interactions