Ebike News: 30lb Whippet Launches, Solar Power Epic, New E-Terra Trike and Much More!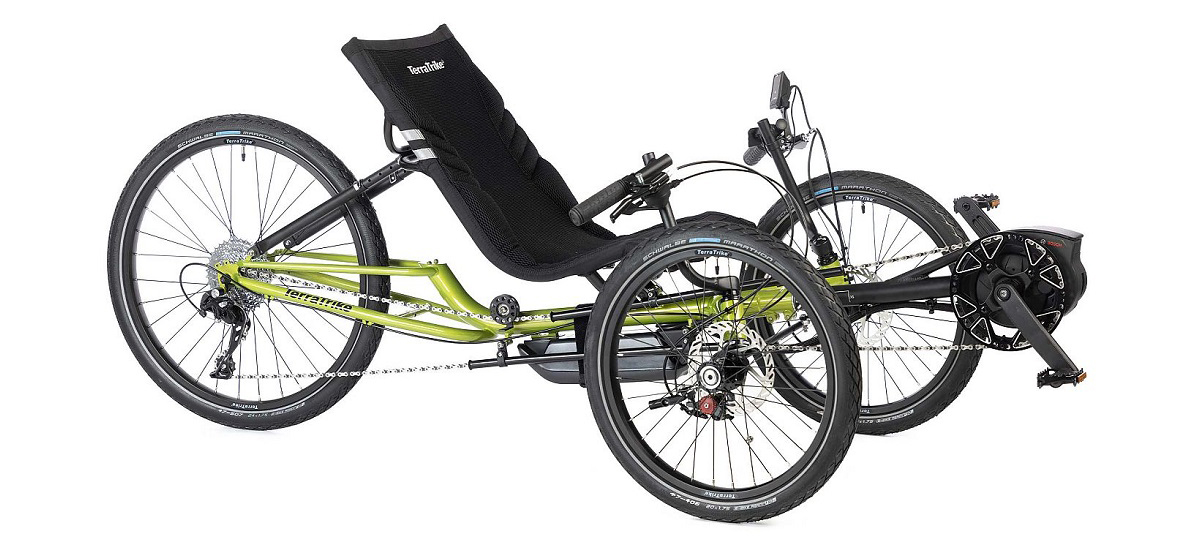 This week shows just what variety there is in the e-bike world. The UK's Revolution Works has come up with an e-bike that looks both affordable and light (the two don't often go together in the e-bike world). Over in the US solar power pioneer Sushil Reddy is part way through an epic solar-powered e-bike trip, whilst Terra Trike recumbents have launched another more powerful Bosch-powered range of electric-assist bikes for e-bikers who fancy rolling along in a laid back kind of way.
In this week's e-bike news:
Whippet from Bristol, a lightweight and affordable city e-bike

Sunil Reddy's 6,500 mile solar e-bike trip

Terra Trike recumbents now offer Bosch Cruise Line mid-drive option

Hiplok crowdfunding for 'angle-grinder resistant' D-lock

Pendix's new chain free modular drive system

People for Bikes summit coming soon

California Governor vetoes pro-bike stop sign law
13.9KG / 30.5LB WHIPPET LAUNCHED IN UK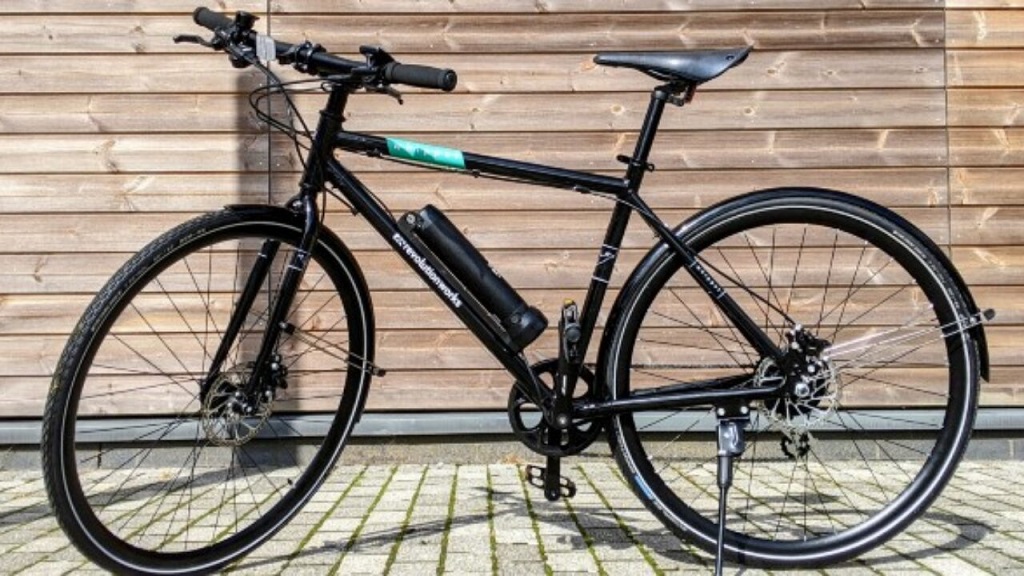 The Whippet is a new lightweight and affordable e-bike from Revolution Works, Bristol, UK. It weighs 13.9kg / 30.5 lbs and retails at £1499.
The bike uses an RW250 hub motor combined with a modestly sized downtube-mounted 200Wh battery with a claimed range of 20 miles. There are also 7-speed Shimano gears and hydraulic disc brakes, Schwalbe Marathon tyres, a classy Brooks saddle and mudguards.
Revolution Works launched their e-bike business on the back of a light weight friction drive and the Whippet is their second e-bike product.
HUGE SOLAR POWERED E-BIKE TRIP ROUND US IN PROGRESS
EBR has previously covered the amazing solar-powered e-bike escapades of Sushil Reddy. Reddy set a Guinness World Record in 2016 with his 4,613 mile ride across India. He's currently making his way towards the end of a 6,500 mile solar-powered e-bike ride around the US on a custom-built machine that is based in part on components supplied by Canada's Grin, one of the pioneers of solar powered e-bikes.
E-bike tech nerds might be interested to know that Reddy is using two 50watt SunPower solar panels on the rear of his Yuba Boda Boda All Terrain Cargo bike which has been retrofitted with an all-axle front hub motor from Grin.
TERRA TRIKE RECUMBENT ADDS BOSCH CRUISE MID-DRIVE OPTION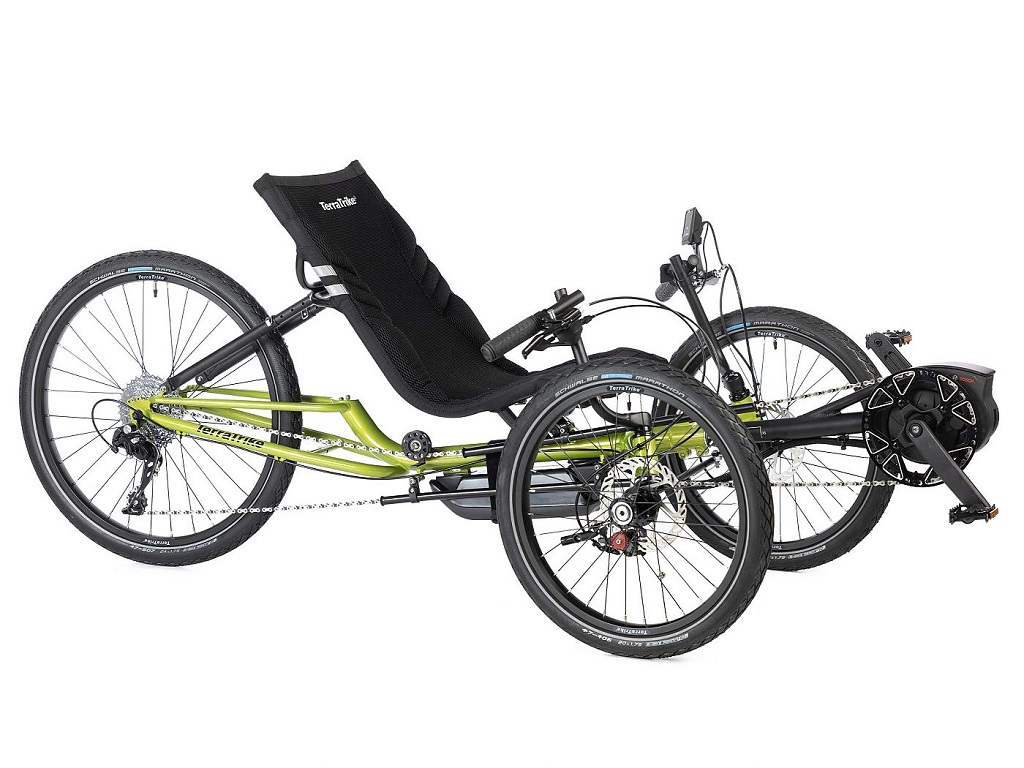 Terra Trike recumbent designers and manufacturers are based in Grand Rapids, Michigan and are one of the foremost recumbent producers in the US.
Bicycle Retailer and Industry News (BRAIN) reports that 'TerraTrike's newest e-assist trike features a high-torque Bosch Cruise motor, which produces nearly 50% more torque than the brand's previous e-trikes. The E.V.O. also features a full-color Kiox display, Bosch PowerPack 400Wh battery, and a 10-speed drivetrain.'
HIPLOK CROWDFUNDING D-LOCK WITH NEW TECH
'The D1000 from Hiplok is the world's first truly portable bike lock to resist angle-grinder attacks. The Hiplok D1000 uses advanced material technology never before used in bicycle or motorcycle locks.'
So says UK-based lock specialist Hiplok on the announcement of its latest product. Hiplok say the new lock uses Ferosafe, a composite graphene material that 'effectively resists high power angle grinders due to its unique chemical and physical properties.' It has also been awarded the highest possible award from independent testing outfit Sold Secure – a Diamond rating.
Hiplok is launching via Kickstarter with delivery slated for early 2022. Vital stats are 1.8 KG (4 lbs) and 225mm / 8.8 inches long. Early Bird price is circa US$ 207 with a projected MSRP of US$ 345.
PENDIX'S INNOVATIVE NEW MODULAR E-BIKE SYSTEM
Cycling Industry News reports that 'Pendix has lifted the lid on a new OEM product which enables manufacturers to put to use a modular drive system ….where a dual motor is useful…..Dubbed the eDrive-IN, the unit can be built around mechanical drivetrains, but also comes with a premium non-traditional drivetrain option that eliminates the need for chains, chainrings and other drivetrain components.'
PEOPLE FOR BIKES 2021 E-BIKE SUMMIT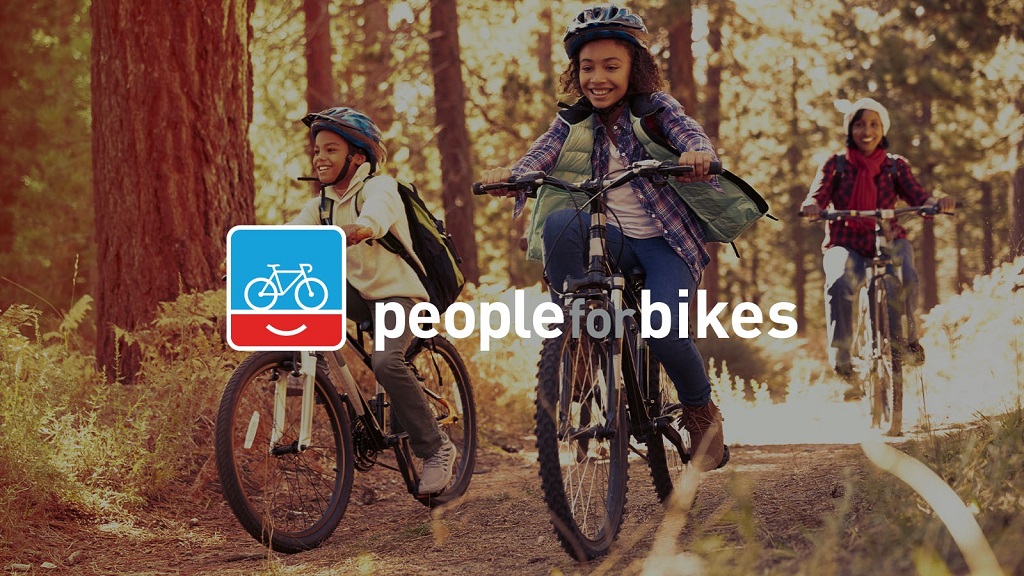 PeopleForBikes' 2021 Electric Bicycle Summit will take place on November 19th in Tucson, AZ 'to network and discuss the industry's most pressing electric bicycle topics including data, rider participation, public lands access and effective advocacy techniques.'
It is billed as being for 'Industry leaders, land managers, trail and bike advocates.'
More details here.
CALIFORNIA GOVERNOR VETOES STOP-AS-YIELD LAW FOR BIKERS
BRAIN again, this time reporting that 'California's Gov. Gavin Newsom has vetoed bills that would have allowed cyclists to treat stop signs like yields and repealed jaywalking laws. Both bills were supported by bike and pedestrian advocacy groups including CalBike. The Safety Stop bill (AB 122) is similar to laws in ten other states and allows people on bikes to treat stop signs as yields.'
Reader Interactions