E-bike News: Wildeway F11 Big-Batteried E-folder, Lightweight Bikee Kit and Much More !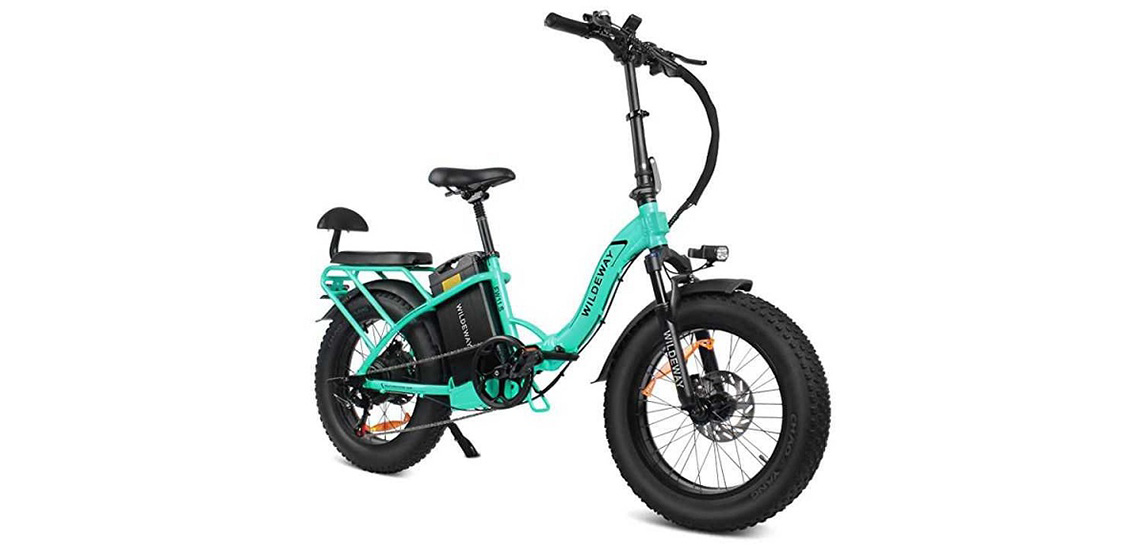 Electric Bike News is US-based and as such often focuses on US models – or European models also available in the US. Hence this week we look at the attractively specced and priced Wildeway F11 fat tire folder – very much a US-targeted design as well as looking at where premier US-based brand Trek is heading with its Rail e-mtb model in 2023. Often as not though it comes alongside news with a strong European undertone; this week it is the fact that the Rail will use the latest Bosch Smart system mid-drive – Bosch being German-based. Perhaps most striking though is the news that annual e-bike sales in Europe may well exceed sales of all cars by 2025. Wow!
In this week's e-bike news:
Wildeway F11 – one of the best-specced e-folders out there

Bikee now mass-producing 'Lightest' mid drive kit

Trek and Cube announce 2023 Bosch Smart emtb models

Battery safety debate continues

Riley RS3 – a novel folding electric scooter

E-bikes on track to overtake all car sales in Europe
WILDEWAY FW11 – THE SUPER-PRACTICAL E-FOLDER WITH A BIG BATTERY
We'll cut to the chase here – the Wildeway FW11 has a combination very few others have. Most notably it has a huge removable 1,536 Wh battery (though at 20 lb or 9 kg it's not the most easily portable). According to the company that means a 60 mile throttle only range and over 100 miles on pedal assist. Other big plus points are a rear seat and a top speed of 30mph.
Note that that top speed might technically make it an 'out of class' e-bike or a low speed moped in effect, meaning road tax, insurance and the like would kick in. If it can be limited to 20 mph on throttle only (as many e-bikes can) that would make it a class two legal e-bike, but the online description doesn't make it clear if that is an option or not.
The rest of the spec is impressive too; there's a beefy-looking 750W continuous / 1,000W peak rated motor, hydraulic disc brakes, front suspension, suspension seat post, hardwired LED lights, fenders, and seven-speed derailleur gearing. Oh, and the frame folds in half too.
It retails at $1,399 with an FW11S step-thru frame also available. It can be ordered at the company's website and there is the option of direct pickup from the company's warehouse in California.
BIKEE SAY THEIR 'LIGHTEST' MID-DRIVE KIT NOW IN MASS PRODUCTION
According to Notebookcheck 'Bikee has announced that the Lightest ebike kit is now being produced at scale. The lightweight electric bicycle conversion kit can weigh as little as 4.0 kg (~8.8 lbs). Several versions are available, including an EU-compliant 250 W motor and 250 Wh battery set, and a range-topping 1,000 W, 120 Nm motor with an 840 Wh power pack.'
It features torque sensing power delivery and has the option of wireless connectivity.
The Lightest e-bike kit was first announced via an Indiegogo crowdfunding campaign in 2020 but was not subsequently made widely available. It's not clear what has changed in the meantime
More bucks buys you more power with the 'entry-level' model discounted to €499 / US$537 whilst the 1,000 watt 'High Torque' model is on offer at €1,312 / US$1,411. March 2023 is the projected delivery date.
E-MTB UPDATE
The UK's off-road.cc website reports that the Trek Rail is being updated to Bosch's 'Smart' system; 'The Rail that sits in Trek's e-MTB range has been upgraded with a new Bosch Smart System and Removable Integrated Battery (RIB). The more premium models get reworked frame designs. Models equipped with this Bosch Smart System will provide riders with 85Nm of power to charge up those hills at full pelt, and the power is adjusted automatically based on the terrain and when Tour+ and e-MTB modes are selected to make the riding feel natural.'
Another highly respected name in e-mtb circles, Cube, are also updating models for 2023. The same report tells us that the revamped Cube Hybrid Stereo ONE range will also contain a Bosch Smart powered model with a 750Wh battery. There is a detailed look at their new lighter carbon-framed models here.
BATTERY SAFETY DEBATE CONTINUES
Bicycle Retailer and Industry News has detailed the latest stages in the ongoing industry debate caused by a spate of battery fires, most notably in New York.
The nub of the debate relates to whether safety standards (so called UL standards) should apply to the battery pack only or to the whole electric system of the e-bike. BRAIN reports 'trade group PeopleForBikes is getting behind a narrow standard that applies to just the battery pack, while the National Bicycle Dealers Association supports a newer, broader standard that covers an e-bike's entire electrical system, including the motor and controller.'
Whilst UL standards are not a legal requirement it's clearly an important debate as it will help shape the approach of those manufacturers that do want to follow them. In a nutshell those supporting the battery pack-only option feel it is a more realistic and practical option and will help keep e-bike and e-scooter price increases to a minimum, whilst those who want whole bike certification feel that it is the best way to ensure all components in the system are tested correctly. The stricter whole system approach has been adopted by Bosch.
FULLY-FOLDING E-SCOOTER LAUNCHED IN THE UK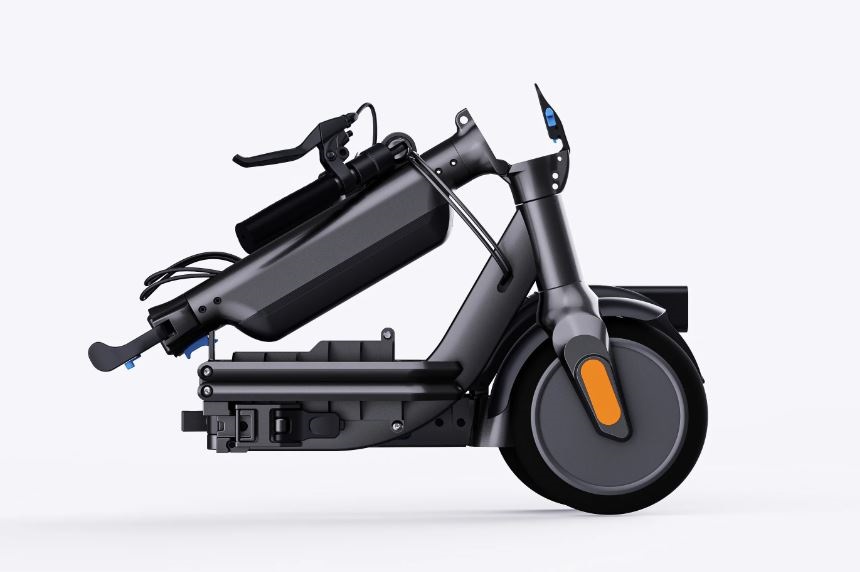 The recently launched Riley RS3 claims to be 'the smallest portable electric scooter in the world' and uses a fairly standard looking 350W – 36V motor and a removable 214.6Wh battery pack. Folding down time is quoted as just 3 seconds leaving a very compact looking package.
Note the use of e-scooters in the UK on public land is illegal (outside of government sanctioned schemes) though the UK government has made a long-standing announcement that it will legalise e-scooters.
E-BIKES LOOKING STRONG FOR THE FUTURE
A Moving World report from Up Partners contains some interesting facts in the section on electric micromobility. Quoting market share based on 2021 worldwide figures it tells us that only 9% of passenger car sales were electric whilst 42% of two and three wheel vehicle sales were electric. It also predicts that by 2025 European annual sales of e-bikes will outstrip all car sales, gas and electric powered!
The latter fact is certainly believable when we learn from LEVA EU that a 'study concluded that 42 percent of Dutch individuals over the age of 18 own one or more light electric vehicles, equating to 6 million LEV riders and 6.2 million vehicles.'