E-bike News: Vvolt Centauri, IBIS and Yamaha EMTBs and Much More!
Will Yamaha be the first major mid-drive manufacturer to be a global e-bike player as well? To date, competitors in this area like Bosch, Brose and Shimano have stuck to making mid-drive systems and not ventured as far as whole e-bikes – and that doesn't look likely to change any time soon. But Yamaha are a bit different; after a strong start in the fledgling e-bike industry in the early 90s they faded from view somewhat but made a strong comeback around 2013 with their new triple sensor mid-drive system and a major push on the international market, supplying major players such as Giant and Haibike. They have made own-brand e-bikes for the US market for a while now and have always sold them in their home market of Japan, so it will be interesting to see how far their instantly recognisable and highly-esteemed brand name takes them in the intensely competitive European market.
In this week's e-bike news:
Vvolt's new belt drive model with stepless gears – the Centauri

Yamaha announce new own brand e-mtbs

Premium Californian brand Ibis launch new e-bike

OKAI wireless update sees speed increase

Pure's new, extra stable e-scooter

Magene radar for rear view safety

EAV supply e-bikes for London street cleaners
VVOLT LAUNCHES THE BELT DRIVE CENTAURI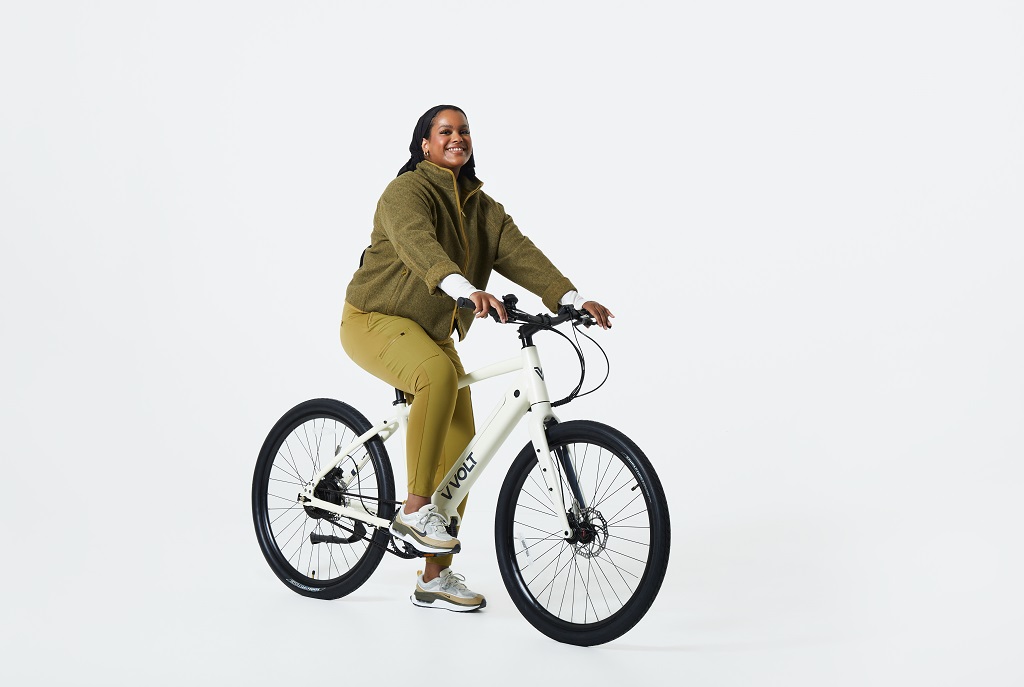 Vvolt have just announced the Centauri and Centauri S, both of which combine a powerful mid-drive with a Gates belt drive. They look easy to use and practical e-bikes aimed at both newbies or just those who want an easy and comfortable riding experience with strong performance thrown in.
The Centauri is a step-over model whilst the S version is step-over. There are class 1 (20mph pedelec) and class 3 (28 mph pedelec) options. The MPF mid-drive with torque sensor claims stats of 550W peak power delivery and 80Nm of torque and is allied to a 375Wh removable battery. There is no quoted weight but with an Enviolo gear system onboard these aren't likely to be true lightweight e-bikes.
A 380% gear range comes courtesy of a 'stepless' Enviolo hub gear system and hydraulic disk brakes should provide all the stopping power you need. The Centauri has mounts for front and rear racks, fenders and up to 3 water bottles and kickstand and rechargeable lights.
Centauri is available now at $2999 with free shipping in the continental US and Centauri S will ship in late November.
YAMAHA UPDATES E-MTB RANGE AND MAKES EUROPEAN MOVE
Yamaha has added two full-suspension e-mtbs to its YDX-MORO range (the range itself was launched two years ago).
The new, premium and powerful Yamaha PW-X3 mid-drive is used on Yamaha's own distinctive design of full-suspension frame with the introduction of the YDX-MORO 05 and YDX-MORO 07 models. Yamaha say they deliver 'higher torque, more advanced component technology, and the smoothest assist delivery ever felt on a power assist bicycle in a lighter and more powerful complete package.'
We've already reported on the launch of the new PW-X3 motor, but in short it is a mid-drive that claims to be 10% lighter and 20% smaller than the previous version and is Yamaha's smallest, lightest and most powerful drive unit ever.
Moro offers pedal assist up to 20 mph with a torque rating of 85 Nm and there is also a 500-Wh downtube-integrated battery.
Yamaha already supply the likes of Giant and Haibike with motor systems and both are very significant players in the market so it's interesting to see Yamaha expanding their own range in the US – and making a move in Europe too.
Three models, Moro 07 (emtb as above), Wabash RT (gravel) and CrossCore R (urban) are heading to 'selected European dealers from the end of 2022' say Yamaha, though prices and specific country availability hasn't yet been mentioned.
IBIS ENTER THE EMTB FRAY
Ibis have entered the e-mtb fray with their new model the Oso. Fittingly for a company that makes plenty of mountain bikes, Ibis are located in California. They have been making bikes since 1981 and their name is meant to reflect the grace and lightness of the Ibis bird in flight.
The Oso is Ibis's first e-bike and comes with a carbon-fibre frame and Bosch's latest 'Smart System' on the larger sized bikes though smaller framed bikes with smaller batteries are compatible with that system yet.
It's clearly meant to be a high performance machine, with long travel suspension for big humps and bumps, big tire clearance for plenty of grip, huge 220mm disk rotors and a long dropper post for fast downhills. There's also a Bosch Kiox 300 display, LED remote and powerful, hardwired Lupine front and rear LED lights.
There's a Bosch Performance Line CX mid-drive and 750Wh battery on large bikes and 625Wh on smaller ones which feature a Bosch Gen 4 motor (Bosch doesn't have the smaller PowerTube batteries available for the Smart System yet). Quoted weight is 53lbs / 24kg.
The $10,999 price tag is perhaps not surprising given the carbon frame and high-performance nature of the machine.
OKAI'S NEW OVER-THE-AIR UPDATE INCREASES TOP SPEED FROM 20MPH TO 28MPH
The OKAI Ranger is a powerful looking (1,000W) fat tire bike and was launched earlier in the year with an advertised top speed of 20mph. Some e-bike commentators have noted that the 'OKAI smartphone app that pairs with the bike has given owners more than just a fancy new skin or rounder icons. This time the update came with serious performance increases.'
Not only does the most recent version of the app (updated over-the-air – OTA) let riders unlock the top speed to a higher 28 mph (taking it out of the class 2 bracket, 20mph legal bracket), it also 'appears to unlock that new high speed on throttle-only operation, meaning that riders don't need to pedal as well to engage speeds above 20 mph.'
This means the bike could potentially be operated outside of the class 3 category – making it subject to motor vehicle regulations.
UK'S PURE LOOK TO REVOLUTIONISE THE E-SCOOTER
Pure a UK manufacturer and retailer specialising in own-brand e-scooters. They have just announced the Pure Advance, billed as 'the e-scooter reimagined'.
They add 'its revolutionary compact design performs on a whole new level. With more stability, greater control and advanced safety, the e-scooter world will never look back.'
So what's special about it? At the heart of it is a new riding position that claims to spread your weight evenly on either side of the chassis combined with steering that returns to a central position automatically. There's also a novel looking fold-in-half design and a powerful front hub motor. There are also front and rear lights and indicator lights. Available for pre-order now, prices start at £799.
MAGENE TO OFFER RADAR-EQUIPPED TAIL LIGHT
If you find it difficult to keep a track of traffic approaching from behind you might be interested to learn of 'radar' systems' that show vehicles (usually on a kind of diagramatic style display on your handlebars or other compatible 'smart' display).
Bicycle Retailer and Industry News reports that 'Magene joins Garmin to offer a rear-facing radar light for cyclists. Magene's L508 will be available soon for consumer purchase on Amazon and the company told BRAIN it is actively seeking wholesale distributors in the U.S.'
Brain says 'The L508 warns riders of approaching vehicles who are up to 140 meters (460 feet) behind. When a vehicle approaches, the device's light enters flashing mode to alert the driver; it alerts the cyclist via the display on compatible head units and watches from Magene, Garmin, Wahoo, Bryton and other brands.'
Bryton also showed a new radar unit at Eurobike this year.
LONDON'S WESTMINSTER GETS E-BIKE STREET CLEANERS
Future Transport tells us that 'Westminster City Council….is deploying a fleet of street cleaning e-bikes across Westminster, London.'
Apparently 'The 14 new e-bikes have joined over 60 electric cleaning and collection vehicles that already operate in Westminster. By adding e-bikes to this fleet, Veolia has further cut the number of diesel vehicles it is operating within the borough.'
The bikes themselves are made by EAV of Oxford. The use of these vehicles also ensures that waste can continue to be collected during road closures and within pedestrianised areas.