E-Bike News: SRAM Team with Brose for New Mid-drive, LeMond's All-Road Prolog & Lots More!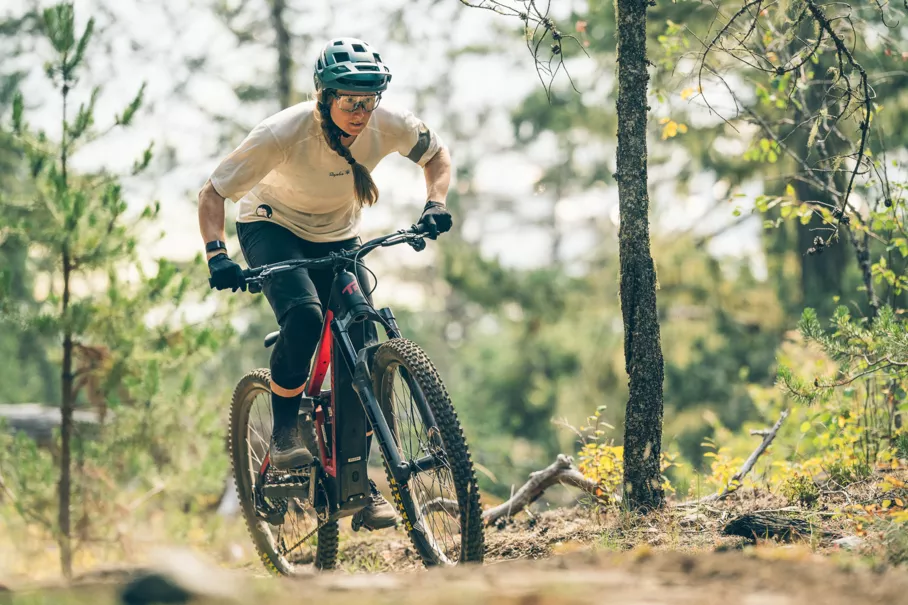 How much more high-tech can e-bike tech get? That's the main question this week's news seems to pose; SRAM have unveiled a new system that is more about the gearing than the motor, though it needs a motor that is software tuned to the gear train to put into effect what sounds to be an exciting new auto-sifting system. SRAM being SRAM of course we expect great things of their new Eagle Powertrain. Light but pretty effective motors are always in vogue so LeMond's latest Prolog All-Road will surely draw some interest. And as always, nothing pique's the common interest of car and e-bike fans' interest more than hearing a premium auto-maker is looking to open up an e-bike motor factory.
In this week's e-bike news:
SRAM and Brose cooperate to produce high-tech and powerful auto-shifting system

Lemond's All-Road Prolog weighs only 28 lbs.

Cube's Bosch-Powered Folder

Porsche say they are opening an e-bike motor factory in Europe

New Bookman lights with USB charging and replaceable 21700 batteries
SRAM Team Up with Brose to Launch Mid-Drive with Auto-shifting that Doesn't Need you toPedal to Shift
Derailleur gear supremos SRAM are now in the mid-drive business – and that's official as the company have unveiled the SRAM Eagle Powertrain with innovative Auto Shift (automatic shifting as the name suggests) which includes Coast Shift, a system that allows the drivetrain to shift gears even when the rider isn't pedaling – that's unheard of in a high quality derailleur system.
SRAM are gear specialists and so they have teamed up with premium mid-drive manufacturer Brose to help out with the motor expertise which was especially designed to work with the mechanical and software innovations of the SRAM transmission. The SRAM Eagle Powertrain mid-drive claims torque up to 90 Nm (making it competitive with top of the range offerings from the likes of Bosch, Shimano and Yamaha). Brose's 630Wh and 720Wh batteries are offered along with a 250Wh 'range extender' optional extra.
The SRAM Eagle Powertrain is compatible with SRAM's AXS wireless protocol that allows crisp wireless shifting. SRAM have also tried to keep things clean and simple as the system will have just two power levels; 'With the touch of a Pod button, toggle to Range Mode for longer routes, easier terrain or when conserving power is a good move. Toggle to Rally Mode for shorter rides or whenever you want access to the full capabilities of full power. Keep it simple.
There's no news yet on when the SRAM Eagle Powertrain will actually make it onto e-bikes but with all that tech on board it's highly likely they will be some of the most premium e-bikes out there.
LeMond Launches All-Road Prolog That Weighs 28lbs
LeMond Bicycles have just unveiled the All-Road Prolog which they describe as 'a capable all-terrain bike with drop-bars that boasts a remarkable weight of just 28 lbs.'
The light weight is thanks to an innovative carbon fiber frame, fork and stem, allied with a Mahle drive that system centred around a small rear hub motor that Le Mond say 'makes it nearly indistinguishable from a non-electric bike, paving the way for a clean and sleek appearance that is inviting and intuitive for experienced and novice riders alike. All controls and functionality are integrated directly into the frame.'
The All-Road has the same frame geometry as the flat-bar Prolog we reviewed but LeMond say it is uniquely suited to handle a variety of terrain. Its minimally-flared carbon fiber drop handlebar provides stability, while the Panaracer 43mm all-terrain tires provide traction and confidence on any terrain. Shimano GRX is a groupset specifically designed for gravel bikes so LeMond are on solid ground speccing this.
The All-Road is available for $5,995 directly through LeMond's website. Bikes ship nationwide within 1-2 weeks and are packaged to arrive nearly fully assembled.
Cube Launch Bosch-powered E-folder
The UK's ebiketips report that 'German brand Cube has launched a new electric urban bike named the Cube Fold Hybrid. Powered by a mid-drive Bosch motor and large capacity battery, this sits between the compact cargo bike and folding categories. It's not a folder you'll likely take on the bus or train, as it weighs 25kg, but it's practical in other ways.'
You can choose from the Fold Hybrid (with Shimano Nexus 5-speed hub gearing and belt drive) and the Fold Sport Hybrid.(with 10 speed derailleur gearing)..
The Fold Sport Hybrid retails at £2,699 and the Fold Hybrid £2,999.
Porsche to Open Motor Factory but Drop Greyp Brand
Bike Europe reports on how Porsche plans to build its own e-bike motor factory in Europe which comes in the wake of its acquisition of Fazua, German makers of lightweight mid-drive – though Porsche have also said they will be manufacturing their 'own' mid-drives. It comes in addition to the news that the super-premium Greyp Bikes brand, in which Porsche acquired a majority stake in 2021, is to be discontinued.
Bookman – USB-charging, Replaceable Battery and Innovative Level Control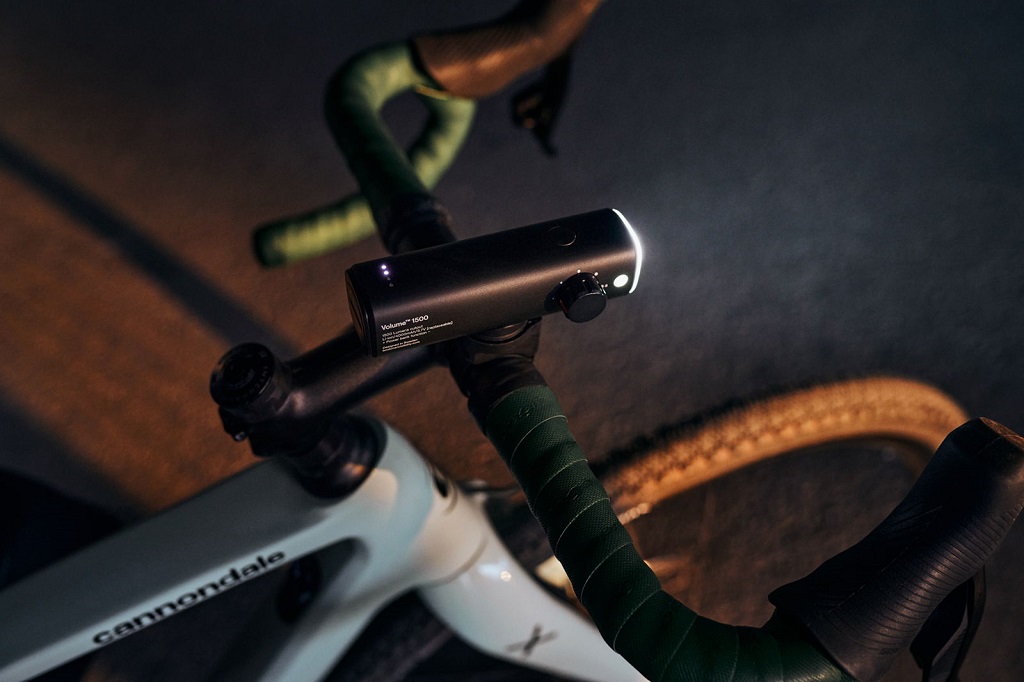 Bookman are a Swedish-based company who have just announced their new Volume lights, operated by a unique Power Wheel, 'making it conveniently easy to adjust the brightness into one of the five levels'.
What's more 'The Volume comes in two different models: The Volume™ 800 has an efficient 800 lumens beam and a lightweight and durable plastic casing aimed at commuters or training rides. The Volume™ 1500 is even more powerful: With its 1500 lumens, high-capacity 4000 mAh battery, and a sturdy aluminium body; it meets the needs of the most demanding cyclists and for long rides.'
Both lights can also be charged while via USB-C charging with a replaceable battery on the large capacity 21700 cell size as used in some e-bike and car batteries – great if you need a backup battery for long rides, need to replace a damaged battery, or when recycling the product at the end of its life – making it more sustainable.
Reader Interactions