E-bike News: Radio Flyer Goes Compact Cargo, Surly Goes with Bosch and Much More !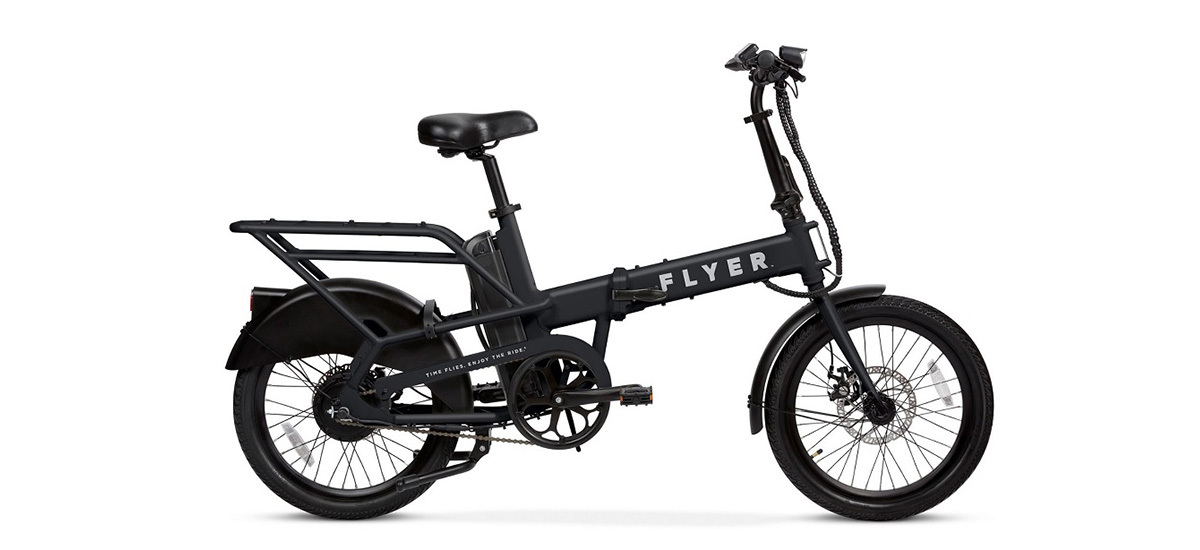 This week's news shows the great variety out there in the e-bike world; we are concentrating on new launches in this issue and have a smaller cargo bike with a rear hub motor, a slighter larger but still very manageable one with a powerful Bosch mid-drive, an all-wheel model from a car company with super powerful dual motors and last but not least, what claims to be a 'smart', lightweight and super-affordable friction drive. Prices? They range from $299 to $4799….
In this week's e-bike news:
Cannondale's lightest e-bike yet

Radio Flyer's compact, folding e-cargo model shipping in November

It's steel-framed and has Bosch's most powerful mid-drive….meet the Surly Skid Loader

GM comes up with an AWD e-bike version of it's SUV EV

Livall now crowdfunding its simple-looking friction drive
CANNONDALE'S LIGHTEST E-BIKE YET
Cannondale say their new Compact Neo e-bike combines compact size and a powerful electric drive with unmistakable Cannondale style and performance. You can judge for yourself with the spec they've just released:
Hidden battery in an alloy frame with 20-inch wheels producing a 40 pounds (18kg) weight, with a max rider weight of 300 lbs / 136 kg.
Folding stem and pedals for quick, neat storage.
Fully equipped with lights, fenders, a rear rack, and big, grippy tires.
250Wh battery has three different assist levels, plus a convenient walk-mode provided via the rear-hub Hyena drive system with assisted speed up to 20 mph. Claimed range from the relatively small battery is 47 miles.
Available now with an RRP of $1900.
RADIO FLYER LAUNCHES FOLDING E-CARGO BIKE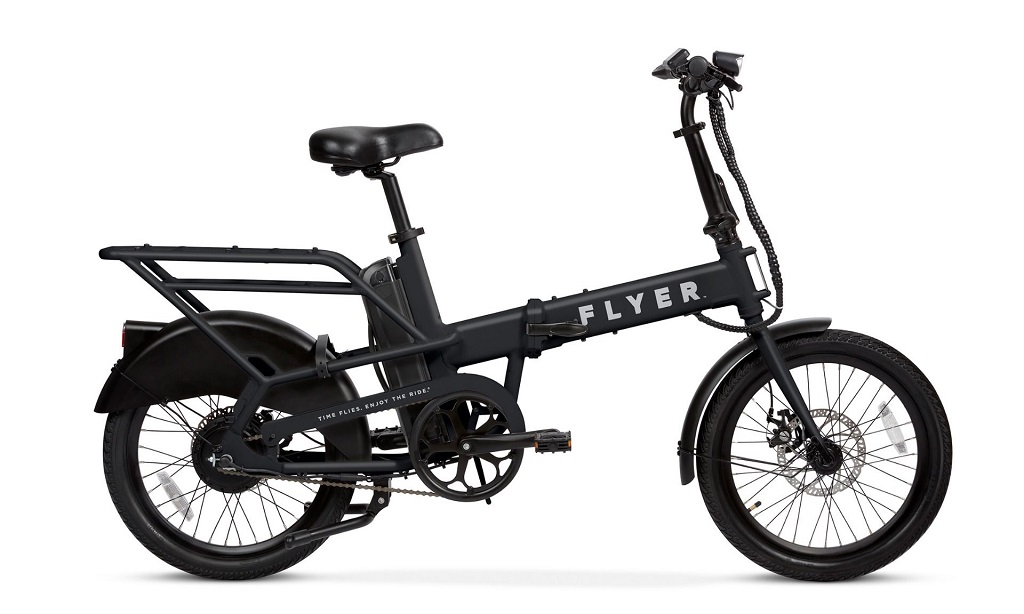 EBR has already looked at the Radio Flyer M880 which is described as 'mid-tail' e-cargo bike. Now comes the more compact (and folding, no less) Flyer Folding E-cargo Bike with an eye-catching price tag of $1699.
The Flyer e-cargo has a modestly rated 350W rear hub and a 480Wh battery with a compartment designed for hiding an Apple AirTag or similar so you can keep a track of where the battery – and bike – is. It has both throttle and pedelec power and a 20mph electric assist cap, making it a class 2 e-bike.
Whilst Flyer haven't opted for mega power in the motor or huge battery capacity they have clearly opted for quality, so this looks like a bike designed to be used and used. The following certifications list may not mean much to you, but the quality and longevity they should ensure will be welcome to buyers; UL2849 electrical systems , UL2271 li-ion battery, UL1310 battery charging, and ISO4210 for frame and fork!
The bike's quoted weight of 53lbs (24 kg) also looks impressively low when you consider its carrying capabilities; the integrated rear rack is rated for 80lb (36 kg) loads and the bike itself has a maximum rider weight rating of 220lbs (100 kg), meaning up to of 300lbs of human and cargo can be loaded onto the Flyer E-cargo. There are numerous basket and seat options on the bike's homepage and estimated shipping date is mid-November.
SURLY SKIDLOADER – A POWERFUL, HIGH QUALITY E-CARGO BIKE
The author has personally tried out a few Surly products and they proved, without exception, well-made and tough with great performance.
Their latest e-bike, the Skid Loader (no I'm not quite sure what the name is meant to imply), packs plenty of power in the form of Bosch's most powerful mid-drive, the Performance Cargo and will take plenty of weight – up to 100 lbs (45 kgs) on a rear rack that will take child seats and oversize luggage. There is space for mounting an optional second battery. Surly are steel specialists so it's no surprise to see it has a cromoly frame too.
Nice touches include a dropper post for easy mounting and dismounting and easy attachment of Burly childseats and tagalong kiddie bikes plus an optional axle that will allow mounting of Surly's incredible Bill and Ted trailer models. It's a 20mph assist pedelec only-no throttle (like all US spec Bosch powered e-bikes).
The Skid Loader is billed as a compact model for 'navigating tight spaces — think bus racks, packed trains, or small apartments' though judging by the video evidence below Surly trialled it in a city that doesn't have packed trains (or presumably apartments with steps and without elevators…). Retailing from $4799.
As you can see from the following video, Surly don't take themselves too seriously and it's nice to learn that the bike comes in three sizes for a wide range of humanoids.
ALL-WHEEL DRIVE DUAL 750W MOTORS…MEET THE HUMMER EV E-BIKE FROM GM
That's right, two hub motors each of 750watts (with a claimed torque in excess of 160Nm), plus a humungous 1008Wh battery option and four piston hydraulic disk brakes. These are the headline attractions of the GMC Hummer EV AWD e-bike.
EBR previously tried another AWD (all wheel drive) model, the Euronau Defender S; if the model is anything to go by the performance of the Hummer will be exhilarating if not legal in most places you would take a regular e-bike……it's also going to make quick inroads into that battery capacity, despite its size. If you need to go a bit further afield with the bike you might want to look at GMC's all electric Hummer SUV range, with an incredible list of features including 4 wheel steering mode and raisable suspension….
GM does have history with e-bikes, having introduced the very short-lived Ariv electric folder which appeared and disappeared in record time.
Reservations of the $3,999 Hummer EV (the e-bike not the four wheeler SUV….) are live now, with availability estimated at early December. As you can see from the website it's actually a partnership with Recon Power bikes who have a range of electric two-wheelers in the fat bike style.
LIVALL'S PIKABOOST FRICTION DRIVE NOW CROWNDFUNDING

EBR has previously briefly covered how Livall, who claim to have introduced the world's first smart cycling helmet, were intending to crowdfund the PikaBoost friction drive.
Well it's now live and promises to easily attach to most bikes 'in under 30 seconds'. Livall add 'The tool-free piece of equipment is easily placed onto the bike without impacting the current bike set-up or performance, and offers the addition of up to 250W of power, alongside a host of innovative riding features.'
There are three different ride modes; Cruise, Roll and Exercise. Livall say Cruise mode offers the equivalent to 'cruise control' – and will automatically maintain bike speed, even when the rider is not pedalling. Roll is there to offer assistance up hills and Exercise mode offers cyclists the opportunity to increase the resistance when out on a ride, which means that they have control on how hard they want to work – all controlled by the PikaBoost app.
It comes with a 234Wh battery integrated into the body of the device.
It will be interesting to see if a company with a high tech approach to matters can overcome the inherent drawbacks of friction drives – slipping of the contact patch and lack of raw power.
Discounted Kickstarter prices start at $299.