E-bike News: Rad Power, Tern, Ducati Launches and Lots More!
After a few weeks where new e-bike launches were a bit thin on the ground, three companies have launched new models. Two of these look to keep the price of new e-bikes down, in spite of the overall prevailing upward trend and their names may well be familiar to regular readers; Rad Power claim to be the largest US-based e-bike manufacturer and have a new budget e-folder out, whilst Tern's new model, whilst not exactly budget, aims to undercut the prices of their existing models and bring their unique 'small bike, big load' approach to as many riders as possible. There's also details of an amazing tilting trike from light electric vehicle specialist Arcimoto and welcome news on the progress of the US's e-bike battery recycling program.
In this week's e-bike news:
RadExpand 5 – Rad Power's new and cheaper fat-tired e-folder

Tern Quick Haul; a sub $3000 Bosch-powered compact cargo bike

Ducati gets into e-road bikes with the Futa

Arcimoto opens pre-orders for trid-motored, series hybrid tilting trike.

US e-bike battery recycling program ramps up

European Tier acquires Ford's Spin
RAD POWER'S NEW E-FOLDER, THE RADEXPAND 5
The RadExpand 5 is the fifth generation of Rad's folding ebikes and is now available from $1299, some $200 less than the starting price of the Rad Mini range of e-folders it replaces.
Rad Power say 'We refined our "best folding electric bike" award-winner, the RadExpand, weighing in nearly five pounds lighter and featuring fatter tires, adjustable handlebars for a custom fit, and an included rear rack – all at a more affordable price.'
It features a 750W rear geared hub motor, and claims a range of 'up to 45 miles' from the 672Wh battery. Rider and cargo payload is 275 lb with a suggested rider height range of 4'10" – 5'10". It weighs 62.5lb / 28kg. Unlike the RadMini there is easy fore and aft adjustment of the handlebars to suit different riding positions. The cost cutting over the RadMini range has partly been achieved by losing the display screen and the front suspension.
TERN LOOKS TO MAKE THEIR ULTIMATE COMPACT ELECTRIC CARGO OFFERINGS BETTER VALUE WITH NEW QUICK HAUL
Tern are known for the superb carrying capacity of their range of compact e-cargo and e-folding bikes. They are also expensive as such Bosch-powered mid-drive quality with such huge functionality doesn't come cheap. However the new Quick Haul looks to change all that with prices starting from US$ 2999 / Euros 2999 / £2800 when it becomes available in Q2 of 2022.
The Quick Haul is rated to carry loads of up to 330 lb / 150kg and the electric assist system comprises a Bosch mid drive (spec dependent on model). Models are:
Quick Haul D8 – Bosch Active Line Plus motor and Shimano Acera 8 speed derailleur
Quick Haul P9 – Bosch Performance Line motor and 9 speed derailleur
Quick Haul P5i – initially only available in Europe with Shimano Nexus 5 hub gears, a Performance Line motor and either a chain or Gates belt drive.
It's worth stressing again the sheer capability of these bikes with the many bespoke carrying options including covered and uncovered child seats, dog carriers, panniers, baskets, crates and delivery bags. They are also made to the new international standard for cargobikes – DIN 79010:2020-02 – to ensure the strongest and safest possible construction standards for hauling heavy weights. The standard features ten frame stress tests and each of the individual tests is performed with loads much higher than the manufacturer's rated maximum load.
DUCATI LAUNCHES FIRST E-ROAD BIKE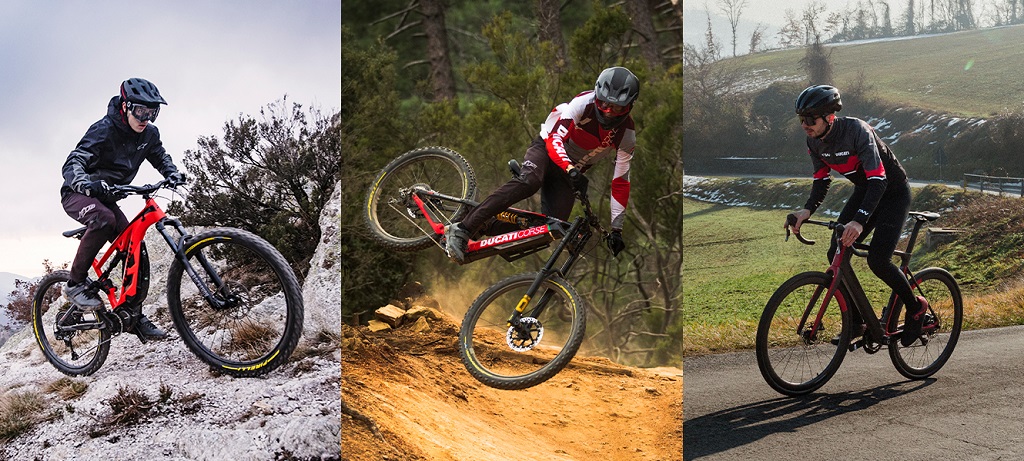 Famed Italian motorcycle brand Ducati already makes e-bikes in the form of e-mtbs and the range has just been expanded with the announcement of the Futa e-road bike.
The 27.3 lb / 12.4kg weight is thanks to a combination of a carbon monocoque frame, 250 Wh battery pack and a bijou-looking rear hub motor from FSA.
A 250 Wh extender battery pack is also an optional extra.
Gearing is also from FSA in the form of 2×12 speed wireless electronic shifting and there are 160mm hydraulic disc brakes and carbon fibre pedal arms. The new Futa will also be available as a limited edition run of 50, featuring higher spec and a reduced weight of 27lbs / 12.2kg.
ARCIMOTO TILTING E-TRIKE AVAILABLE FOR PREORDER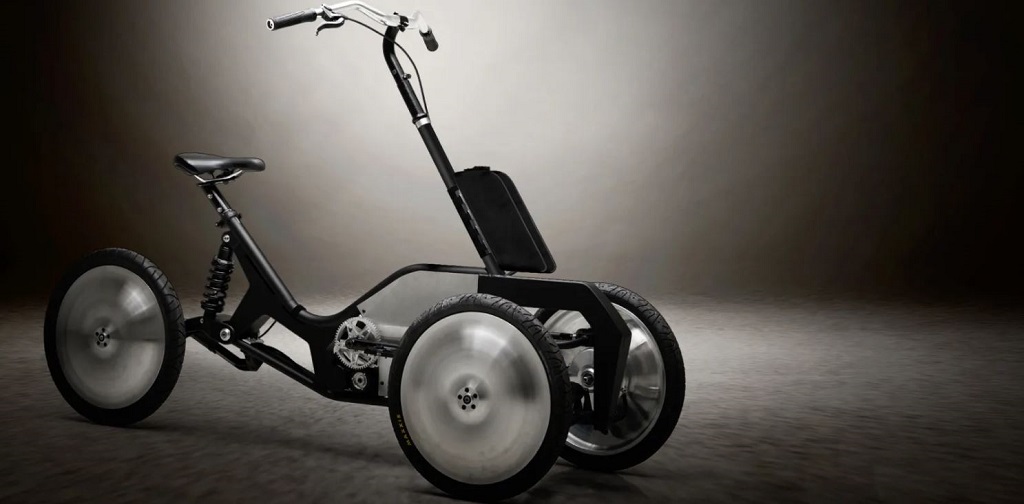 Arcimoto is an electric vehicle company making street-legal, DOT-approved light electric vehicles, including models aimed at emergency responders and last mile delivery companies. They are headquartered in Eugene, Oregon and they are now branching out from making light electric vehicles into e-bikes, in the form of the Mean Lean Machine.
The extraordinary MLM is a tilting trike design, the idea being to combine the stability and grip of three wheels with the fast cornering ability and sheer fun of two. It's a so-called series hybrid where the rider doesn't pedal the wheels directly but pedals a generator that powers / charges the vehicle whose control system then metes out power to three direct drive hub motors which both drive and brake the vehicle. There will be the ability to carry a passenger too.
It's called an 'e-bike class vehicle' but there is no word yet on speed or price and the company is apparently aiming for end of year availability.
US E-BIKE BATTERY RECYCLING PROGRAM GETS UNDERWAY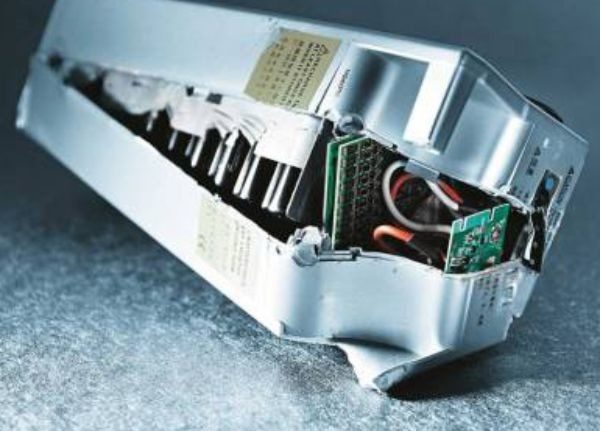 Bicycle Retailer and Industry News reports: 'The industry-wide U.S. e-bike battery recycling program officially began Tuesday (1st March) with more than 800 retailers trained and equipped to handle expired or damaged packs returned to shops.
Through support from 17 OEMs, Call2Recycle, endorsed by PeopleForBikes, is administering the lithium-ion battery collection and recycling program, including providing recycling kits, transportation and logistics, safety materials, and rider education.
As of Tuesday, 840 retailers enrolled, including those who transitioned from the Specialized Bicycles Components' pilot program into the industry-wide program, according to PeopleForBikes, which added that 84 retailers are enrolled as collection sites with more being added. As of Wednesday, there was at least one e-bike battery collection site in every one of the contiguous states, PeopleForBikes said.'
TIER ACQUIRES FORD-OWNED SPIN – AND COMING TO THE US
Cycling Industry News reports:
'Tier, the largest micromobility operator in the UK, has announced its acquisition of Ford-owned shared electric bike and scooter operator, Spin, marking the company's entry into the US and Canada.
The Berlin-based business, part of the UK government's e-scooter trials, with locations in London and York, had acquired Europe's largest bike-sharing platform, nextbike, in November of 2021, and rapidly followed up with the acquisition of the Italian market leader Vento Mobility, the Italian subsidiary of Wind Mobility, in December of 2021.'