E-bike News: Porsche Goes E-bike, Lectric's Bigger Battery and Much More!
Only a few years ago e-bikes' existence would have been beneath the radar of most automakers – Mercedes' involvement with the Smart bike being the one possible exception (although that was arguably part marketing exercise in support of their Smart car brand). With Porsche's buyout of e-bike motor system maker Fazua, it's clear this automaker at least sees significant profit in e-bikes of the future.
But beyond that Porsche have bought themselves a foothold in the emerging electric micromobility market too. As we also point out this week, all manner of light electric vehicles are starting to populate bike lanes around the world, and at some point legislators, national and local, will have to sit up, listen and act. Porsche can see it's not just e-bikes they have potentially invested in, but a possible transport revolution. The writing may not be on the wall for the car, but this car maker for one has recognised there are significant other players in town.
In this week's e-bike news:
Porsche to make e-bike components and whole bikes

Lectric 46% increase in battery size

Bianchi launch e-mtb line

Where has the Federal e-bike tax credit gone?

Micromobility America conference for September

UK's Mycle launches three new e-bikes

Paris vs NYC cycle lanes
PORSCHE TO DESIGN AND MAKE OWN E-BIKE MOTOR SYSTEMS
German performance car manufacturer Porsche recently announced it is to develop and produce e-bike motors under its own brand name. It does seem a logical step as back in June they acquired Fazua, a German designer and manufacturer of sleek, lightweight frame-integrated e-bike motor systems.
More excitingly, it doesn't appear that this is just a rebranding exercise as Porsche said that it would develop motors and batteries and "the necessary software architecture for connectivity solutions."
There are even plans for complete Porsche own-brand e-bikes though the "the middle of this decade" target date is disappointingly vague.
A spokesperson said that there would still be e-bike motor systems produced under the Fazua name and that both Porsche and Fazua products would be made available to other e-bike brands.
In November last year Porsche also acquired a majority stake in premium e-bike manufacturer, Greyp Bikes.
BIG BATTERY UPGRADE FOR LECTRIC XP 2.0 BATTERY – AND IT'S BACKWARDS COMPATIBLE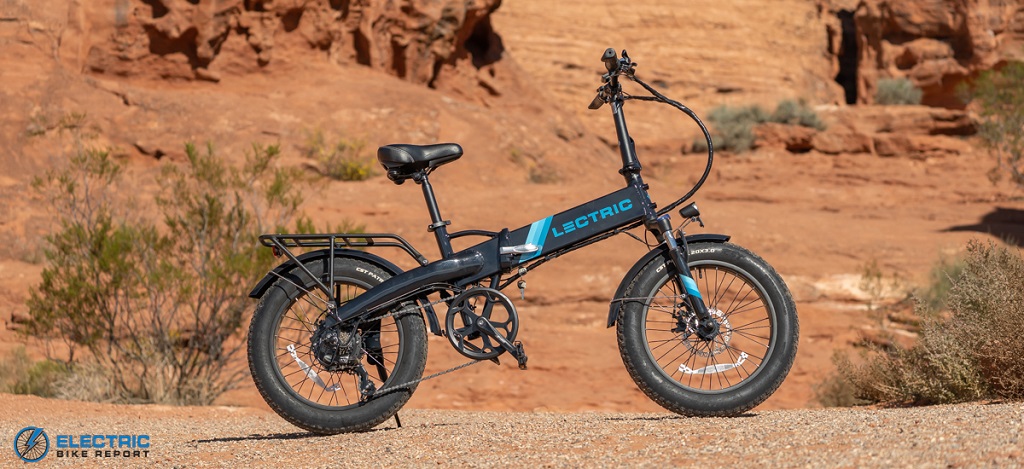 As EBR has noted before, Lectric is one of the leaders, if not the leader in affordable folding e-bikes in the U.S.
So it's big news that the 460 Wh battery that originally appeared on the Lectric XP 2.0 is getting a whopping upgrade to 672 Wh of capacity. The 46% increase should mean 46% more range.
Even better is that it has been achieved through increased power density, so the battery is the same physical size and can be retrofitted to both XP 1.0 and XP 2.0 models.
BIANCHI LAUNCH E-MTB LINE
Traditionally Bianchi are known for their road bikes but have also developed high quality electric road bike and hybrid e-bike designs. Now come their all new e-mtbs.
Bianchi say the e-Vertic range is 'a new family of e-bikes that defines its technological standard in the FX-Type Pro full-suspension carbon e-MTB and is declined in the other versions with aluminium frame: e-Vertic FX-Type (full-suspension e-MTB), X-Type (hardtail e-MTB), T-Type (e-Tourer) and C-Type (e-Urban).' Well, that's more or less clear.
The range leading Vertic FX-Type Pro variant uses Bosch's latest 'smart' system in the form of a Performance Line CX motor unit and a carbon frame-integrated 750Wh Powertube battery whilst other models settle for a 625Wh battery and aluminium frames.
There are also touring and urban variants in the Vertic range based around Bosch mid-drives but with smaller batteries than the pure e-mtbs.
Availability is slated for Jan 2023 but prices were not available at the time of writing.
WHERE ARE THE E-BIKE CREDITS FROM FEDERAL GOVERNMENT?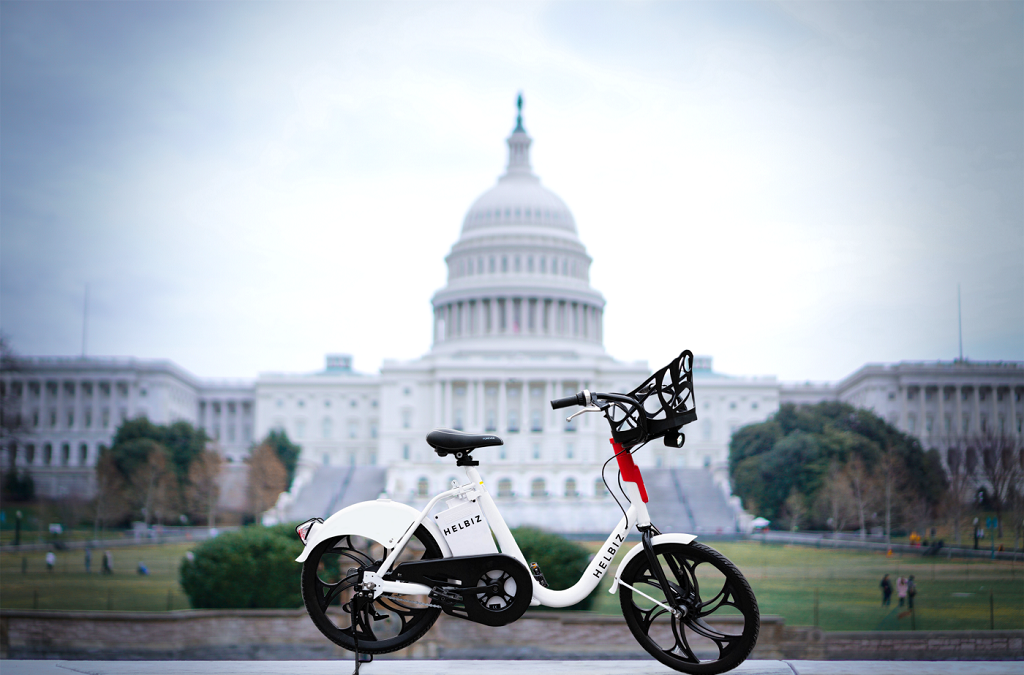 Bicycle Retailer and Industry News (BRAIN) reports 'The Inflation Reduction Act of 2022 looks to be on track for Senate passage……. ….this week. While the bill contains climate change provisions that bike advocates favor, it leaves out the electric bike tax credit and other bike-related measures that were part of President Joe Biden's Build Back Better Act, which passed the House last year but then died in the Senate, in part because of Manchin's opposition.'
PeopleForBikes said the legislation "misses a massive opportunity by neglecting to invest in an electric bicycle tax credit and other critical initiatives to promote biking for transportation."
The BRAIN article provides more detail on the missed opportunity:
'The E-BIKE Act that was included in the House legislation would have provided a tax credit that could be applied to the purchase of a new e-bike (the first $3,000) up to $900 benefit value, and up to a $4,000 bike. The House legislation also contained the Bicycle Commuter Act, which would have reinstated a tax benefit that was suspended in 2017. Both are missing from the new bill.'
MICROMOBILITY AMERICA CONFERENCE FOR SEPT
'The world's fastest-growing mobility conference returns for an interactive, two-day celebration of small electric vehicles and their power to radically transform our cities.'
So says the blurb for the Micromobility America industry conference, set to take place in SF Bay Area on Sep 15-16 for two days of talks and meetings focusing on the future of transportation by small EVs.
Mike Radenbaugh, Rad Power Bikes co-founder, is listed in the lineup whilst Mayor Eric Adams will join the event remotely to explore how NYC is leading the way on micromobility. There will also be a variety of small electric vehicles for testing on the test track.
THREE NEW E-BIKES FROM UK'S MYCLE
UK e-bike newcomer Mycle has introduced three new, well-priced models recently.
The Cadence is a hybrid style city e-bike that retails at £1599 It has rear hub motor offering and 280Wh frame-integrated battery with adjustable stem, 7-speed Shimano gears, integrated front and rear lights and Tektro disc brakes.
The Comfort is a step-thru model with similar spec to the Cadence but also has a rear rack and also costs £1599.
More unusually for the UK market, Mycle have chosen a folding electric fat bike that would be much a commoner sight in the US. The Charge also retails at £1599 and has a high torque hub motor, 375Wh battery, 20-inch fat tyres, front suspension, front and rear lights, 7-speed gears and Zoom disc brakes.
DOES NYC NEED CYCLE LANES LIKE PARIS' RUE DE RIVOLI?
Absolutely is the answer to the above question as far as Clarence Eckerson Jnr is concerned – as witnessed in the short video below he made comparing a major and now very famous cycle lane in Paris along rue de Rivoli to the congested and often narrow cycle lanes of NYC.
With so many more small vehicles using bike lanes in many cities around the world – some legally, others not – Eckerson suggests the time has come for New York to make provision for wider 'two speed', bi-directional lanes for all manner of micro-mobility, so conditions are safer for all users and less like the wild west, and all forms of micromobility are encouraged.
The proliferation of all manner of micromobility is covered in this humorous 'guide' from Streetsblog NYC, covering everything from all classes of e-bike and moped to electric skateboards, mono-wheels and uni-wheels.