E-Bike News: NYC Approves Battery Trade-Ins, AI-Powered E-Bikes, Cowboy's Limited-Edition & More!
In an effort to remove as many low-quality e-bike batteries from use as possible, New York has approved a battery trade-in program. Users will pay little or nothing for a new battery and charger when they turn in their existing battery and charger. Rad Power Bikes is the subject of a class-action lawsuit by a Maryland man whose quick-release front wheel came off and caused him to fall, resulting in several broken bones. He has retained FeganScott to represent him and other members of the class. Cannondale has announced its first cargo e-bike model, the Cargowagen Neo. Cowboy has collaborated with Parisian design house ba&sh on a special edition of its Cruiser ST aimed at women riders. High-end road, mountain and gravel bike maker Moots has introduced its first e-bike, a gravel model, called the Express
In this week's e-bike news:
NYC approves e-bike battery trade-in program

Rad Power sued by man injured when front wheel came off his e-bike

Cannondale introduces first cargo e-bike

Cowboy enlists Parisian designer for limited-edition e-bike

Smalo launches first AI-powered e-bike

Moots introduces its first e-bike, the Express
NYC approves e-bike battery trade-in program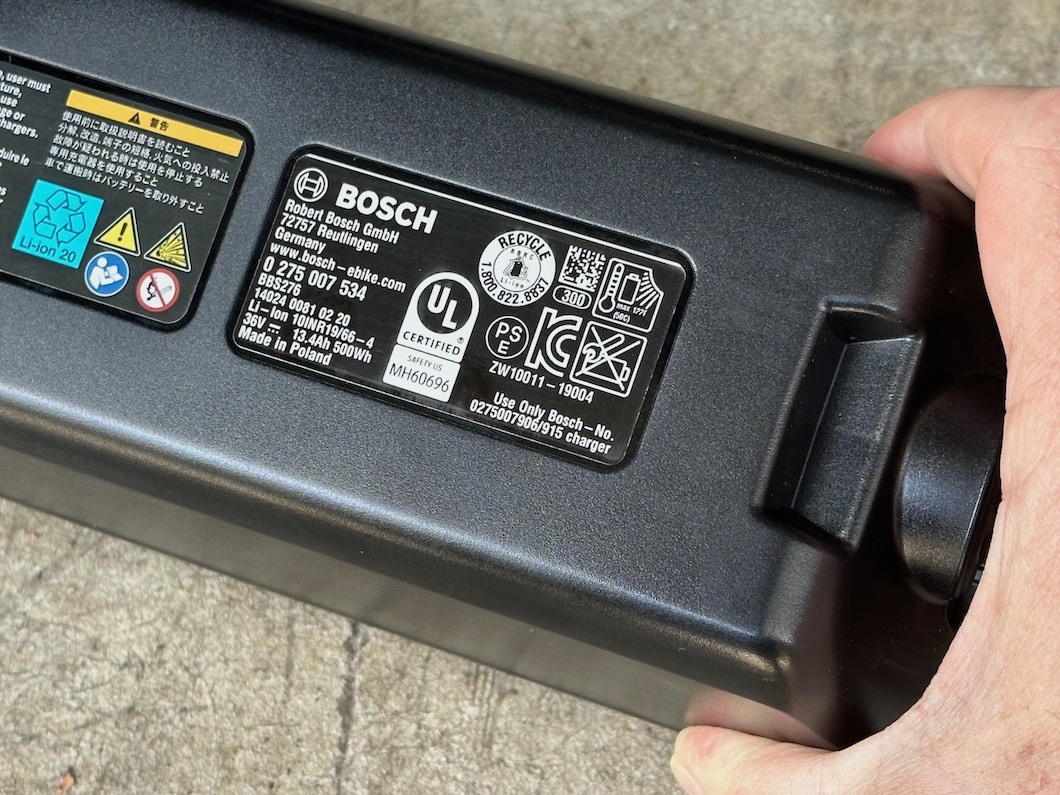 New York's City Council has approved a battery trade-in program for e-bikes and batteries that lack UL certification. This is New York's most proactive effort to date to remove as many low-quality e-bikes and batteries from circulation as possible. The two-year program will provide participants with a new e-bike and/or a new battery and charger and no or low cost to the user following the trade-in of their old battery/charger or e-bike.
The city's Department of Transportation will work with the Fire Department to establish eligibility criteria. Councilman Keith Powers, the bill's sponsor, said this will be a multi-million-dollar program.
"This is an essential stop-gap measure to make sure that the equipment is out there as we take the effort to require certified equipment to be sold," said Powers.
Beginning Saturday, the city will require that all e-bikes and other e-mobility devices with lithium-ion batteries that are sold in the city be equipped with UL-certified batteries. The new legislation will not prevent people from riding existing e-bikes and e-mobility devices.
Rad Power hit with class-action lawsuit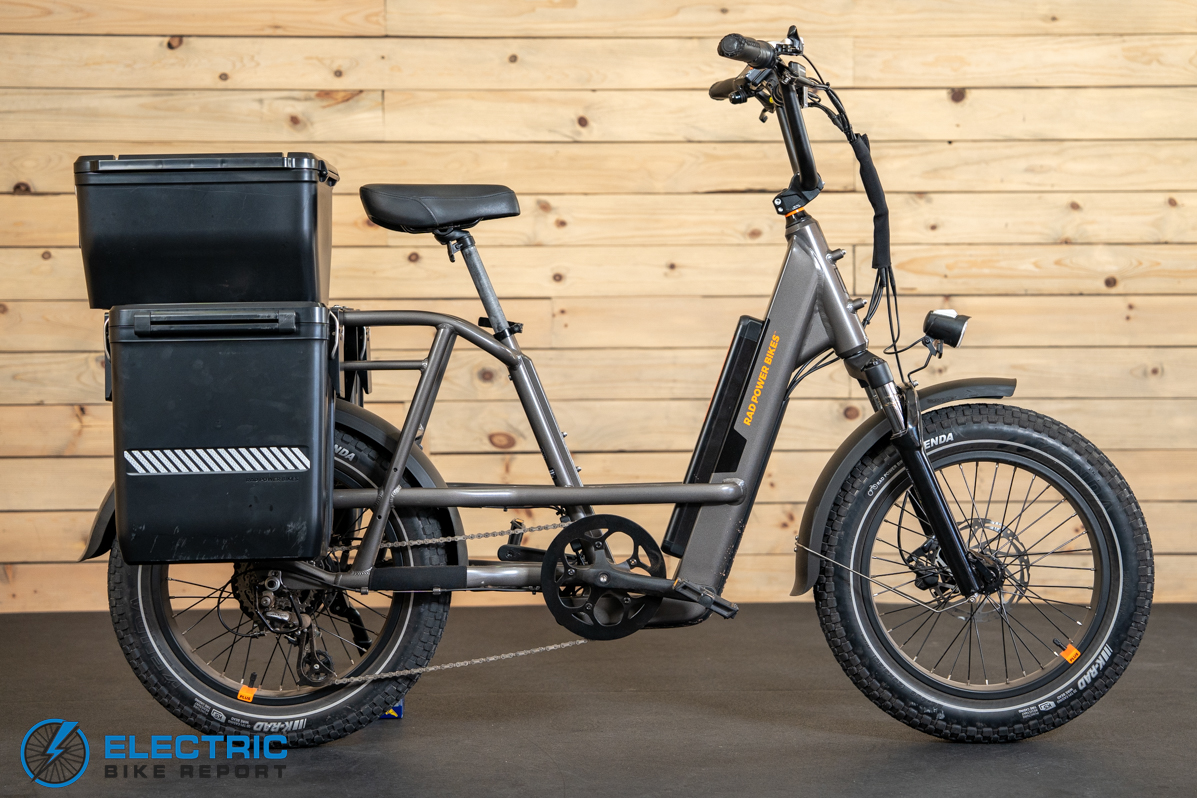 A Maryland man has filed a class-action suit against Rad Power Bikes for a faulty fork and quick release which he claims caused him to fall and suffer injuries, including broken bones.
Gary E.Mason of Bethesda purchased a RadRunner e-bike from Rad Power Bikes in 2021. During a trip to the grocery store on March 31, 2022, Mason braked due to a turning car, at which point his front wheel disengaged from the fork, causing him to fall. The crash resulted in five broken ribs and a broken clavicle and required him to spend a night in the trauma ward of Johns Hopkins Medicine, Bethesda. He spent six weeks in rehabilitation in physical therapy.
Mason is represented by FeganScott, a national firm with a specialty in consumer fraud. FeganScott's filing refers to a 2015 CPSC recall regarding e-bikes equipped with front disc brakes and quick release skewers, and notes that since the recall, more than 2.5 million bikes have been included.
A similar suit was filed April 20 by Anthony Reyna in which Reyna contends his e-bike came to an abrupt stop due to a defect in its manufacturing/construction, throwing him to the ground and causing him injury.
FeganScott's filing contends that this is not an isolated phenomenon and cites, "similar horror stories of Rad e-bike wheels flying off and causing crashes," found on review websites and forums like Reddit.
Electric Bike Report reached out to Rad Power Bikes for comment and received the following response:
"As an industry innovator and leader in ebikes, Rad Power Bikes holds the safety of our riders as our top priority. We design our ebikes and accessories to exceed safety and quality standards required by US ebike regulations. Because of this, we are confident in the safety and quality of all of our ebikes and components when used and maintained properly. This includes the disc brakes and quick-release mechanism, which have been standard in the industry for years, and used on millions of bikes and ebikes.
Rad Power Bikes therefore denies the allegations in this complaint, and the company looks forward to the opportunity to defend itself and its products in this case."
Cannondale introduces first cargo e-bike, the Cargowagen Neo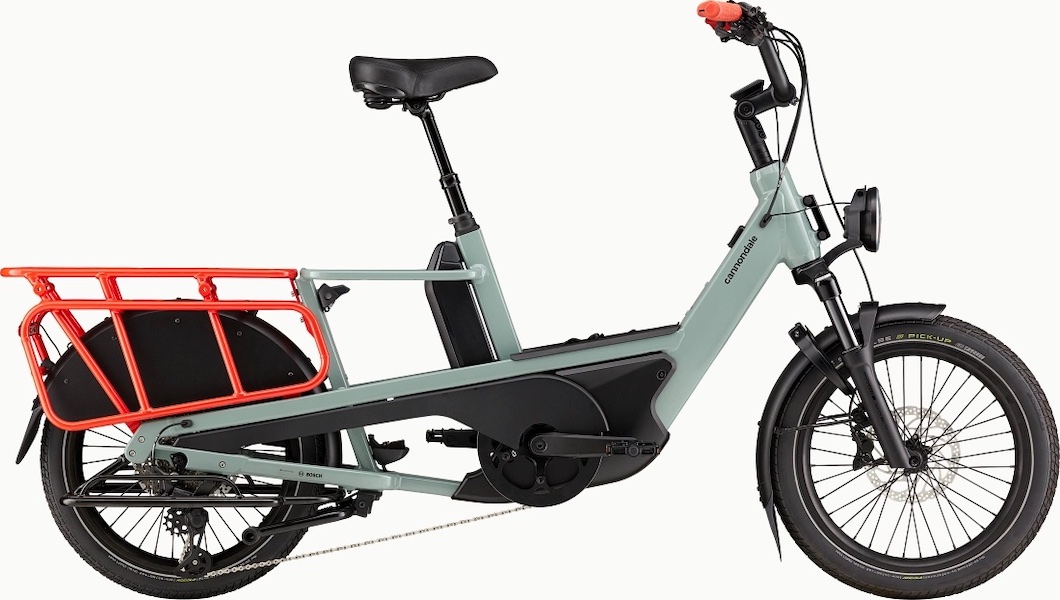 Cannondale has introduced its first cargo e-bike, a long-tail design called the Cargowagen Neo. The Bosch mid-drive motor-equipped Cargowagen Neo features 20-inch wheels, a 10-speed Shimano drivetrain, 4-piston Tektro hydraulic brakes and includes a number of handy accessories like a premium lights, ring lock, dual-leg motorcycle-style kickstand, running boards, fenders and mounting points for many additional accessories.
The Cargowagen Neo will be powered by a 545Wh Bosch PowerPack with the muscle provided by a Bosch Performance Speed motor producing 250W and a very stiff 85Nm of torque. The Performance Speed motor is a Class 3 motor with a maximum assist speed of 28 mph.
The Cargowagen Neo can be equipped with pads and a railing to carry two kids as well as a front rack to carry items like groceries. The one-size e-bike is equipped with a dropper post for fast and easy changes in saddle height for different riders.
Cannondale is one of the big legacy bike brands with dealers in most cities, making assembly and service a non-issue. With a suggested retail price of $4300, the Cargowagen Neo is a decidedly premium e-bike, but the value is well-supported by the attention to detail, durability and serviceability in its spec.
Cowboy partners with Paris designer on limited-edition e-bike
E-bike brand Cowboy has collaborated with the Paris fashion designer ba&sh to create a limited-edition version of their Cruiser ST aimed at women. This version of the Cruiser ST is billed as, "a bike that fits in with women's busy lives."
The limited-edition Cruiser ST will come with sand-colored tires and saddle and will feature a lavender-colored frame.
The ba&sh-edition Cruiser ST will feature very limited production, just 25 units. It will be available at the London ba&sh store and will go for $3726 (3490 euros). As it is made to comply with European requirements, it has a maximum assist speed of 15 mph and a range of between 25 and 50 miles.
Smalo launches first AI-powered e-bike

Smalo E-Bikes, is a new e-bike brand, produced by BESV. The two models, the LX2 and the PX2 will feature Smalo's proprietary G2 AI technology. According to Smalo, G2 will analyze a rider's riding style, including gear selection and pedal-assist levels and will automatically make those selections for the rider when activated.
The Smalo LX2 features a traditional frame with integrated battery and lights. It goes for $2980. Smalo says their G2 technology will give riders "a refined and smooth riding experience."
The Smalo PX2 is said to be intended for smaller riders thanks to a smaller frame and smaller wheels. Front and rear suspension give the PX2 a gentler ride to maximize comfort. The PX2 will retail for $2880.
Two smartphone apps, one from Smalo and one from BESV, will offer riders connectivity and control over many dimensions of the e-bikes' operation, including the e-bike's current location, battery capacity and security measures including a theft alarm, crash alerts and the ability to lock and unlock the e-bike remotely.
The Smalo LX2 and PX2 are on sale now, with deliveries to California residents beginning in November and other states in 2024.
Other notable features include:
Automated shifting (7-speed) and pedal assist adjustments
Remote bike connectivity, including system analysis, bike location, theft alarm, bike-down alert, battery capacity monitoring, full-charge notification and low-battery alert
Smart lock can be operated either through the app or by entering a passcode directly on the bike
Integrated LED display: Access comprehensive riding data without needing a phone
Automatic headlights, brake lights and a built-in horn.
Estimated range of up to 73 miles and charges in about 3.5 hours using the included 4A fast charger
Moots Introduces Its First E-Bike, the Express

Steamboat, Colorado-based Moots Cycles is known for high-end production and custom road, mountain and gravel bikes made from titanium. In what is a big departure from their usual offerings, the Express is a gravel e-bike.
If you're not familiar with gravel bikes/e-bikes, these look much like traditional drop-bar bikes, but feature much wider tires to allow riders sufficient control on dirt roads and some trails.
According to Moots, they concluded that titanium was not the best material to make an e-bike from and decided to make their first step into carbon fiber construction.
The Express features a mid-drive Shimano EP8 motor powered by a 504Wh Shimano battery. It is built with Shimano's 11-speed XT Linkglide group, which is intended for e-bikes. The Express comes in four sizes (S, M, L, XL) and includes a variety of bottle and rack mounts for all-day adventures. Moots estimates that riders may be able to cover as much as 100 miles on a single charge.
The Express is available now and goes for $9999.
Reader Interactions