E-bike News: Niu Moped Specialist's E-bike, Kona Goes Hub Motor and Much More!
The likes of Trek and Kona are trendsetters so it's interesting to see Kona following Trek in a more budget, hub motor direction, with three varied offerings all powered by the same rear hub motor and in-frame battery combo. Just why they have chosen now to do so when they have had competition from cheaper hub motor machines for many years is an interesting question. Perhaps they foresee the arrival of more and more e-bikes from Asian competitors that look anything but cheap and cheerful as almost all once were. If the new Chinese NIU e-bike proves a raging success the $2000 'quality budget' e-bike sector can only see more entrants. And with 916Wh battery capacity, a Gates Carbon Drive and full equipment, the Chinese e-moped specialist could well have just announced itself as a major player in this market.
In this week's e-bike news:
NIU's highly capable looking BQi-C3 Pro goes on sale at $1999

Kona launches three hub motor models around the $2000 mark

Tiler's charging kickstand system redesigned

Kleuster Freegônes' incredible e-cargo bikes now assembled and distributed at Renault's French truck facility

Just when will the UK legalise e-scooters?
NIU – THE CHINESE E-MOPED GIANT LAUNCHES DISTINCTIVE NEW E-BIKE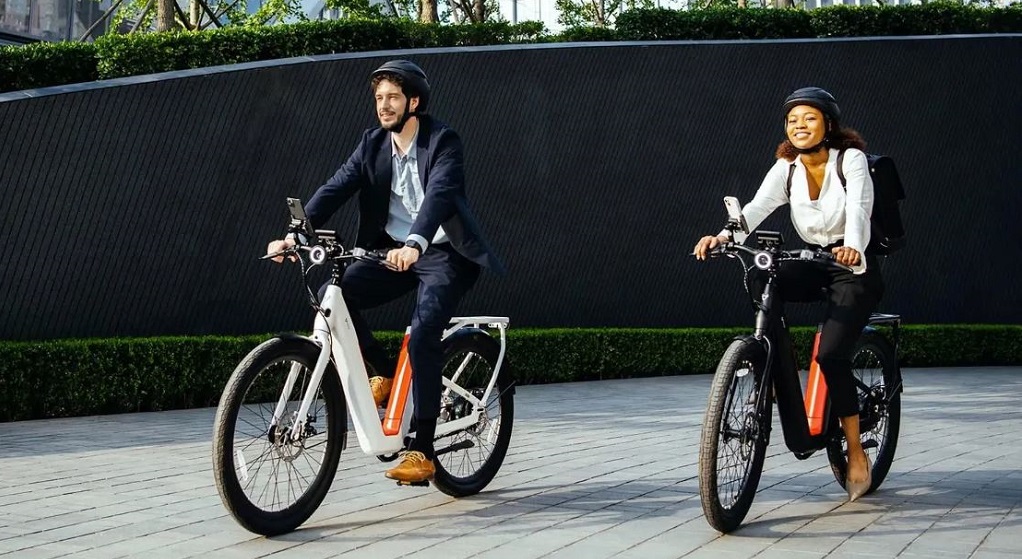 NIU is a Chinese-based company with huge sales of e-mopeds and e-scooters, both within its home country and internationally. Whilst it has previously made e-bikes these have been somewhat under the radar in Europe and the US – but the company is clearly hoping the distinctly designed BQi-C3 Pro will change all that.
It's a Class 3 e-bike – meaning assisted speeds of 28 mph under pedal power (throttle power is available at lower speeds). Fittingly, given its powerful looking rear hub motor, it boasts dual batteries of 460Wh (920Wh in total) – meaning a 60 mile plus range according to Niu.
The BQi-C3 Pro is clearly set up for practical, urban riding in all weathers and conditions, featuring a Gates Carbon belt drive (single speed meaning only one gear), NIU's trademark front light (borrowed from the company's moped ranges), sturdy-looking frame-integrated rack (rated to carry 66lbs / 30kg), mechanical disc brakes, fenders and puncture-resistant tires
All that equipment and battery capacity mean it's no lightweight at 70.5 lbs (32 kg). It's available now at $1,999.
KONA LAUNCHES THREE HUB MOTOR E-BIKES
EBR recently reported on how Trek were moving in a more affordable, hub motor direction, with the latest teaser info on their Globe Haul ST.
Kona are now following suit with the release of three new e-bikes – the Dew HD city bike, the step-over, Coco HD and a drop handlebar adventure e-bike the Rove HD. All feature the SR Suntour rear hub motors rated at an impressive sounding 60Nm of torque and 418Wh of frame-integrated battery capacity.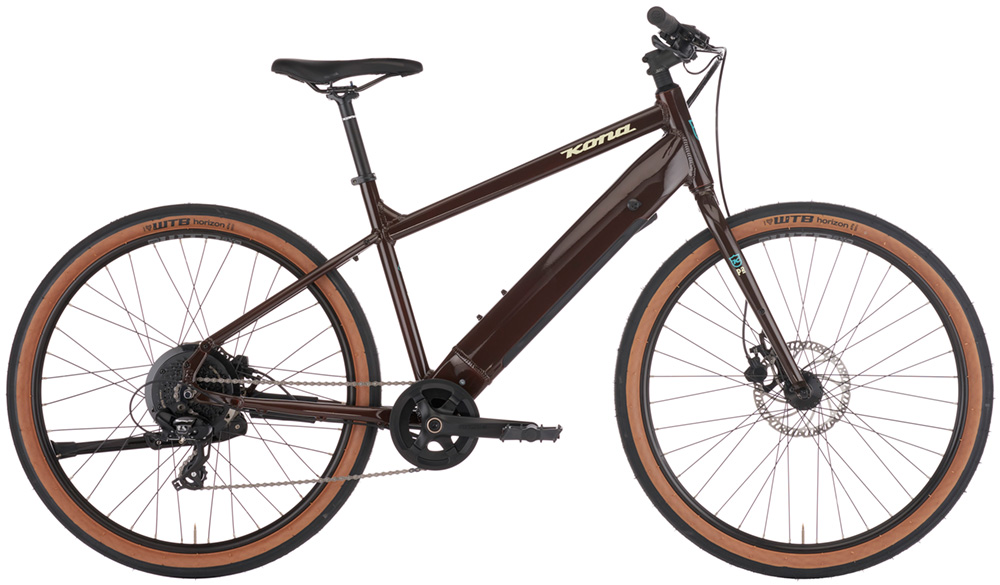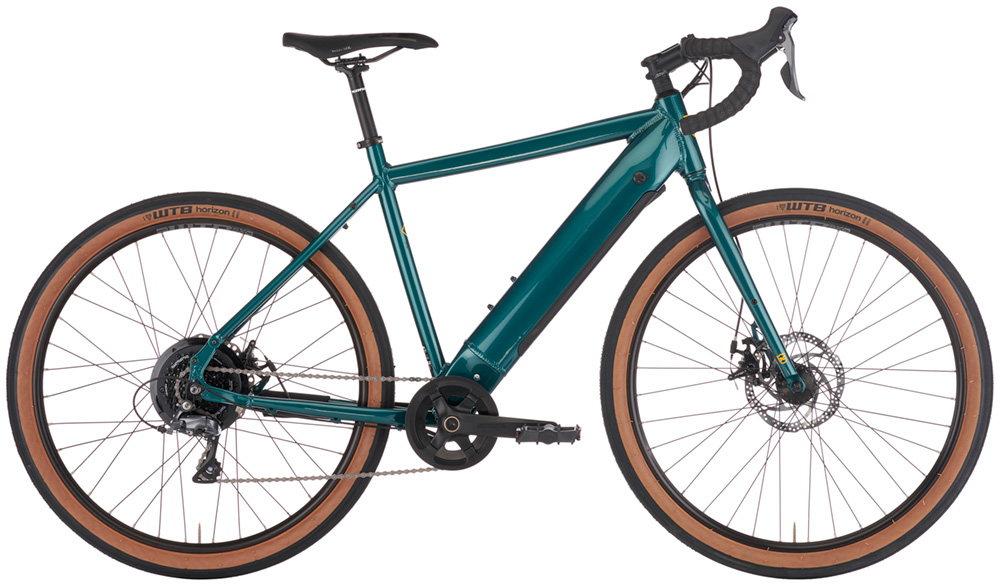 Not surprisingly, prices are considerably less than their other e-bikes which are powered by the Shimano Steps mid-drive system. The Dew HD and Coco HD are priced at $1999 / €1,999 and the Rove HD at $2199 / €2,099.
THE KICKSTAND THAT RECHARGES YOUR E-BIKE
The TILER Charge Tile and Charge Stand allow wireless charging of a compatible e-bike simply by standing the e-bike on the stand. Whilst the product has been around a while it has recently been redesigned and TILER say it is now even stronger, sleeker, and made with an eye on sustainability.
The new TILER is currently being exhibited at G1oo – Goed Industrieel Ontwerp Top 100 design show in Eindhoven.
RENAULT PROVIDING ASSEMBLY AND DISTRIBUTION FOR KLEUTER E-BIKES
Bike Europe report 'To accelerate the production and distribution of the Kleuster Freegônes e-cargo bikes, the company partnered with Renault Trucks.'
The Kleuster cargo bikes will be assembled at the Renault Trucks, Vénissieux industrial site and distributed through the manufacturer's European network.
The e-cargo bikes themselves look fascinating, being capable of many of the functions of much larger gas-powered lorries and vans – there are chilled goods transport and refuse collections versions for example.
WILL E-SCOOTERS EVER BE LEGALISED IN THE UK?
Move Electric reports that 'London's rental electric scooter trials have been extended until at least the end of May 2024 – but Transport for London will launch a new tender process for companies to run the machines.
Rental e-scooters trials began in the nation's capital in June 2021, as part of wider government-backed trial schemes to help evaluate potential regulations to legalise the machines. Three firms – Dott, Lime and Tier – currently have tenders to run e-scooters in the nation's capital.'
With the UK government planning to create a new category of low-speed zero-emission vehicles, which will include a class for e-scooters. It all begs the question just when will e-scooters be legalised? The new vehicle category will be included in the new Transport Bill, which must pass through parliament – no date for this has been announced but sometime in 2023 seems likely for its introduction. The recent political upheaval in the UK can only have made the likely date more distant.
Note the above plans for the new category will only apply to England; transport is a devolved area of power so Scotland, Wales and Northern Ireland would also need to pass a similar law for e-scooters to be legal there too.
Certainly there is very significant support for legalisation from some retailers and of course many users. Just to give one example as quoted in this Bristol Post article, 'The owner of Bristol-based Pure Electric says demand for e-scooters in the city is higher than anywhere else in the UK outside London, as the company smashes a £1m crowdfunding campaign to expand growth into Europe.'