E-Bike News: New E-cargo Models from Xtracycle and Velotric and Lots More!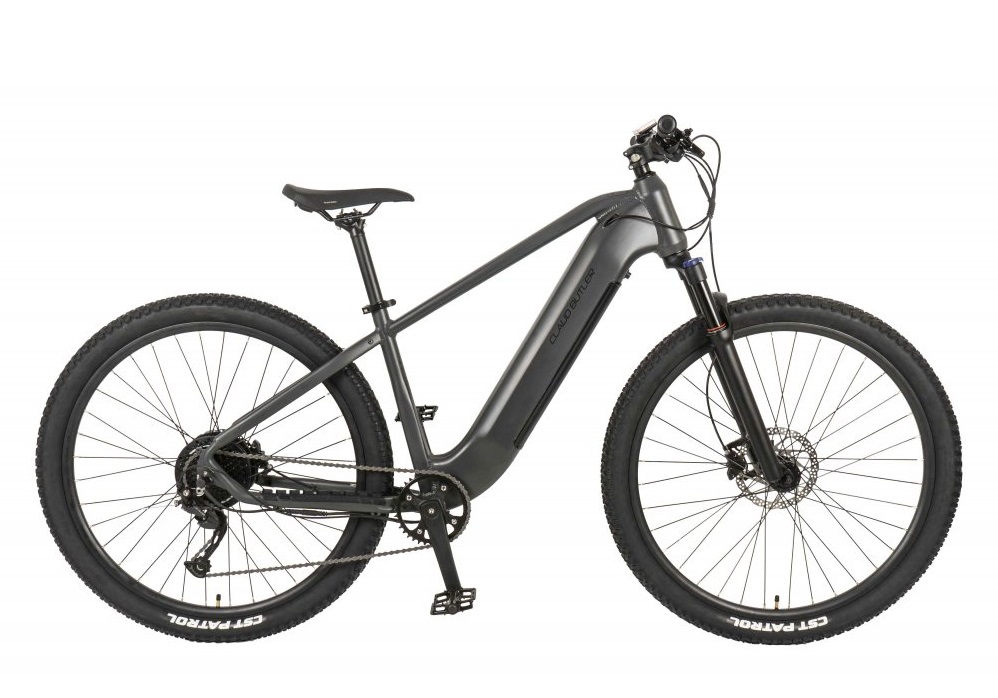 Van Moof's financial woes appear to have come to a head this week as time seems to be running out for the groundbreaking Dutch brand to continue as a going concern. One question on people's minds will be if there are other e-bike brand bankruptcies in the pipeline. Whilst we also report on the UK arm of Mate going bust it should be noted this is a very different and much smaller setup. The e-bike industry has successfully ridden out many difficult economic times in the past and new launches from Xtracycle and Velotric show there is plenty of confidence around and that the firms suffering real difficulties at present constitute a blip rather than a trend. After all, e-bikes are one of the most convenient and sustainable ways to get around and that fact won't change.
In this week's e-bike news:
Xtracycle Stoker – an off-road load hauler with Shimano mid-drive power

Velotric offers great value with its two new utility models

UK's Claud Butler launches two new e-mtbs

Van Moof declared bankrupt as creditor protection withdrawn

Mate UK go into administration
Xtracycle Go Off-road but Keep the Load
The Xtracycle Stoker is a new e-cargo bike from the longstanding Californian-based outfit that specialise in a wide variety of cargo bikes. Most unusually the Stoker is designed to go off-road.
Its cro-moly frame can carry up to two passengers on the back and it's also set up to carry luggage and has a variety of attachments, with an overall load carrying capacity of 400lbs (the bike itself weighs 64.1lbs).
There should be plenty of power and range on tap from the combination of the Shimano STEPS EP-8 motor and a 630Wh battery. The Stoker is a 20 mph assist class one (pedal only) e-bike. Other components include 24×2.4" tires, 4-piston hydraulic disc brakes, ensuring stability and a 1×11 SRAM derailleur gear setup. RRP starts at $4999.
Velotric Launch New Keenly-priced Utility Models, Packer and Go
It's a bumper crop of carry-capable e-bikes this week as Velotric announced their new Packer and Go models.
The Go 1 is the smaller of the two but still looks incredibly strongly made, with a payload capacity of 440 lbs (120 lbs of that being on the rear rack). The Go 1 has a Velotric H50 rear hub motor rated at 65 Nm torque and is pedal and throttle controlled. It's currently discounted from $1799 to $1499.
The Packer 1 is a longtail design with a payload capacity of 440 lbs, 176lbs of that on the extended rear rack. As you might guess from its name, the H75 rear hub motor claims 75 Nm of torque. RRP is $1999 currently discounted to $1799.
Both bikes have large 691Wh UL2271 certified batteries and UL 2849 certification for the entire e-bike as well as four-piston hydraulic disc brakes and 3.5-inch LCD screens with USB charging which makes them even more remarkable value.
UK's Claud Butler Launch Two Hardtail EMTBs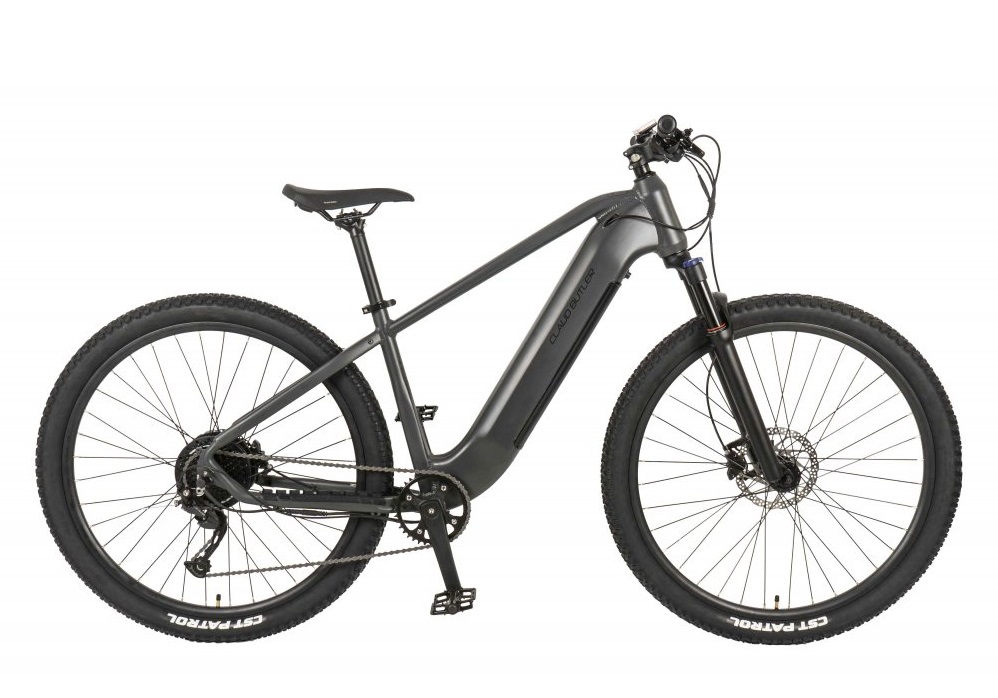 The UK's Claud Butler has a reputation for producing well-priced bikes and has an ever-expanding range of e-bikes. The latest in the range are two hard tail e-mtbs, the Wrath 1 and the Wrath 2.
Both are powered by Bafang rear hub motors, with the Wrath 1 claiming 32Nm of torque and the Wrath 2 45Nm. Respective battery sizes are 360Wh and 540Wh derailleur gearing is 9-speed Altus vs 10 speed Deore.
The Claud Butler Wrath 1.0 is £1,799.99 and the Wrath 2.0 £1,999.99.
Van Moof Insolvent – Riders Look to Keep Riding
In last week's news we reported on the financial problems at high tech e-bike firm Van Moof, as they 'filed for protection from creditors' and were seeking funding from creditors to keep the business running. This week comes the news that on 17th July an Amsterdam judge effectively declared VanMoof bankrupt as their protection from creditors was removed.
What the future holds for them – and for Van Moof riders – is unclear as matters are now in the hands of administrators who may look to sell the business as a going concern if a buyer can be found, or they may sell off assets separately.
What about Van Moof riders, whose e-bikes depend on continuing access to Van Moof servers to keep fully functioning? A post on the company's website states: "…..your bike will remain functional and rideable, as we aim to keep our app and servers online and aim to secure the ongoing services for the future. As unforeseen circumstances could arise, we advise you to create a backup unlock code so you can unlock your bike through the buttons on your handlebar. You can find instructions on how to create/reset a backup unlock code in our knowledge base."
Van Moof owners should also note that Belgian rival Cowboy has also produced an app that will enable VanMoof riders to generate their unique digital key and keep riding. The UK's Cycling Electric report that 'Blurby Bike is, as far as we can see so far, the first brand to make a trade-in offer for Vanmoof e-bikes, putting up a €500 discount for any Vanmoof S2 or S3 part-exchanged and doubling that figure for the newer S5 model.'
The highly connected urban e-bikes were widely sold internationally with brand stores in major cities such as Amsterdam, New York, London, Paris and Tokyo.
Mate UK's Arm Goes into Administration
The UK's Bikebiz reports that 'An auction of Mate Bikes is set to take place next month after the UK arm of the brand entered into administration earlier this year. Hilco Valuation Services will host the auction on behalf of the joint administrators on Wednesday, August 2.
A range of boxed and unboxed Mate e-bikes will be available, including limited edition Palm Angels models.'
Reader Interactions