E-bike News: New Releases From Cowboy and Forestal, Shimano's New Drivetrain Tech, Bikeflights Performing Well, and More!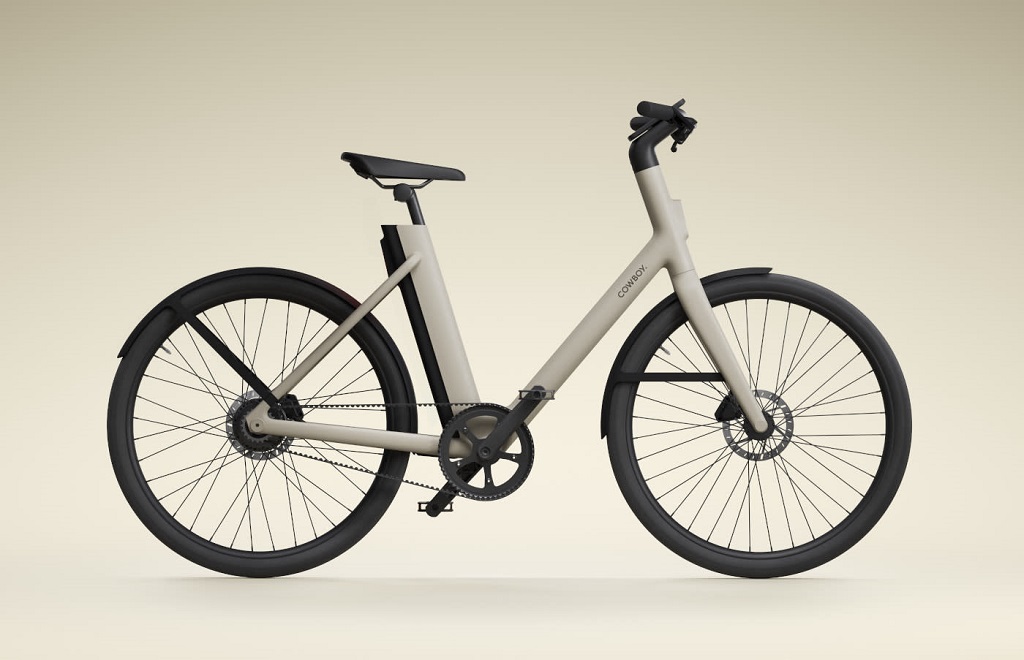 Would you consider renting rather than buying an e-bike? Would you consider ordering an e-bike in advance that hasn't been produced, but promises as yet unproven, though exciting technology?
This week's news covers both scenarios, in the first case it's rental company Zoomo's plans for major expansion and in the second relatively unknown company Forestal have released news of an exciting new range of lightweight carbon e-bikes with a new lightweight mid-drive. And would an e-bike company's ability to recycle old e-bike batteries influence your decision to purchase one of their bikes in the first place? Specialized are certainly hoping so…
In this week's news:
Belgium's Cowboy Release Details of Latest generation City E-bike with Higher Torque Motor

Three New Models from Forestal with New EonDrive Mid-drive

Shimano's New Linkglide Technology for Stronger Drivetrains

Bikeflights' Boxing & Delivery Service Has Strong Pandemic Record

Specialized Expands Battery Recycling Plans

Zoomo E-bike Hire Raises Capital for Expansion

Lime Calls on Its Workers to Help Lobby For More Bike Lanes

All the Latest Business E-bike News
New E-bikes and E-bike Systems
COWBOY'S GEN 4 – WITH SLICK STEP-THRU OPTION
Cowboy have just announced a new Gen 4 model of its slick urban e-bike which it describes as having 'a new powertrain with 50% more torque, a new design with 200 custom-made parts, and a brand-new Cowboy app.'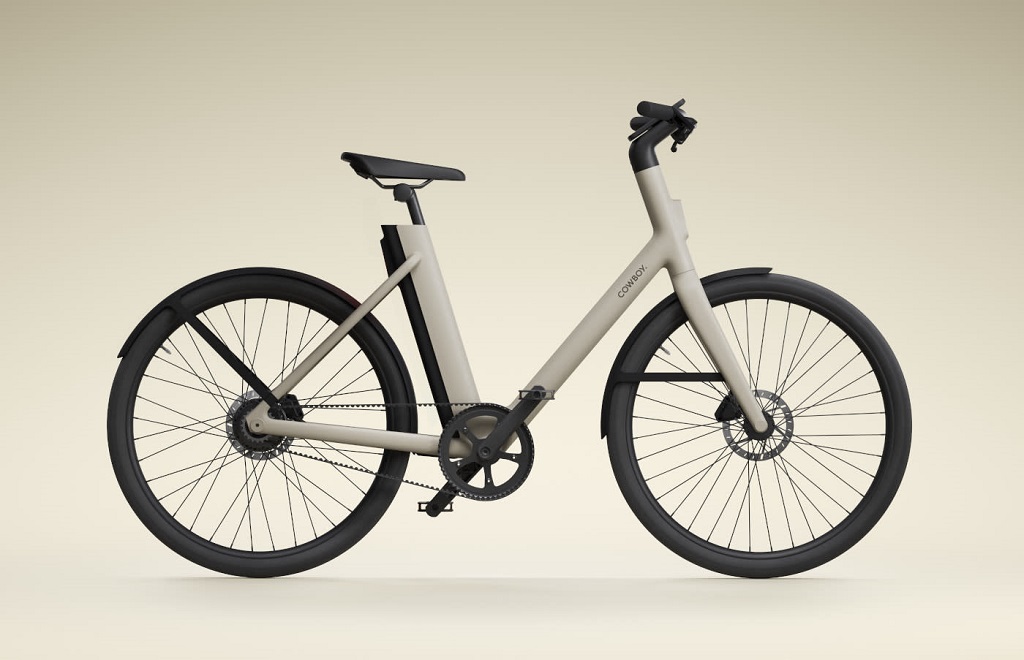 The C4 and the C4 ST (step-thru variant) are a single speed design featuring a rear hub motor, 360Wh battery integrated into the seat tube and a host of smartphone connected features including a 'cockpit ' design with phone mount and software that has 3D rendered navigation.
Cowboy 4 — App Tour on Vimeo
Prices start at €2,490 / £2,290 (about $3,000 USD) and both bikes are now available to pre-order with deliveries beginning in September say Cowboy. Cowboy doesn't sell in the US at present but says it is looking at changing that within the next 12 months.
Whilst the bikes certainly look attractive they face stiff competition in the area of smartphone connected e-bikes with minimalist design, not least from the likes of Van Moof whose e-bikes start at £1798 (around US$2500).
DO FORESTAL'S NEW E-BIKES FEATURE A NEW BAFANG MOTOR?
Andorran company Forestal recently announced a range of three new base models to their e-bike range in addition to the high end Siryon e-mtb announced in March last year.
Forestal certainly looks an intriguing company; based between France and Spain in the Andorran Pyrenees, all their e-bikes claim to use a new, lightweight mid-drive developed in cooperation with Bafang and called the Eondrive and all have carbon frames. The big 'but' to note is that all bikes are only available for pre-order and the delivery date for the Siryon has been put back several times.
Still, if the Eondrive motor lives up to its paper spec the e-bikes themselves look like they might be well worth waiting for; it claims a 1.95kg / lbs overall weight and 250W / 60 Nm power rating with the weight kept down by the use of titanium components and a magnesium outer shell. Forestal say the motor is not based on any existing Bafang model but haven't revealed any more details.
The Siryon has a claimed weight of 17.2kg and like all the new bikes specs a carbon frame. It also features a 350 Wh Aurora battery (apparently developed together with Bafang) and a 3.2″ touch display with several interfaces and sensors integrated in the top tube.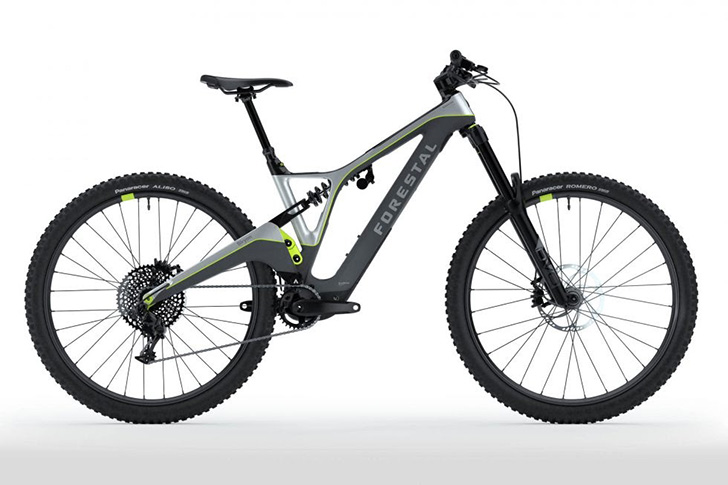 The Cyon e-mtb is designed as a more agile trail type e-mtb whilst the Hydra e-mtb is their downhill (long travel suspension) e-mtb offering.
The Aryon city design looks the most innovative however – it's a folding, full-suspension model with 20" wheels and also promises to be 'a mini-mountain bike in disguise'. One of the most interesting features is the wireless dropper post with Forestal promising 'No more drama when getting on/off the bike or stopping at traffic lights.'
The Aryon SC has similar geometry to the Aryon but no suspension and is a high speed model with powerful 4-piston hydraulic disk brakes.
SHIMANO'S NEW DRIVETRAIN TECH PROMISES GREATER E-BIKE DURABILITY
Bike Europe reports 'Shimano has introduced Linkglide technology to offer increased drivetrain durability. Being introduced initially at Deore XT and Deore level, Shimano says the new technology is especially suited to e-trekking bikes and e-MTBs ridden under high-torque.'
E-bike Services
BIKEFLIGHTS REPORTS HIGH 90s SUCCESS RATES DURING PANDEMIC
Bikeflights is a company that describes itself as offering 'an easy-to-use bicycle shipping service and a supplier of easy-to-pack bike shipping boxes. You get low costs, preferred handling and on-time delivery with every shipment as part of our Best Way Guarantee…Our advanced online platform enables e-commerce and near real-time monitoring of shipments from pickup to delivery.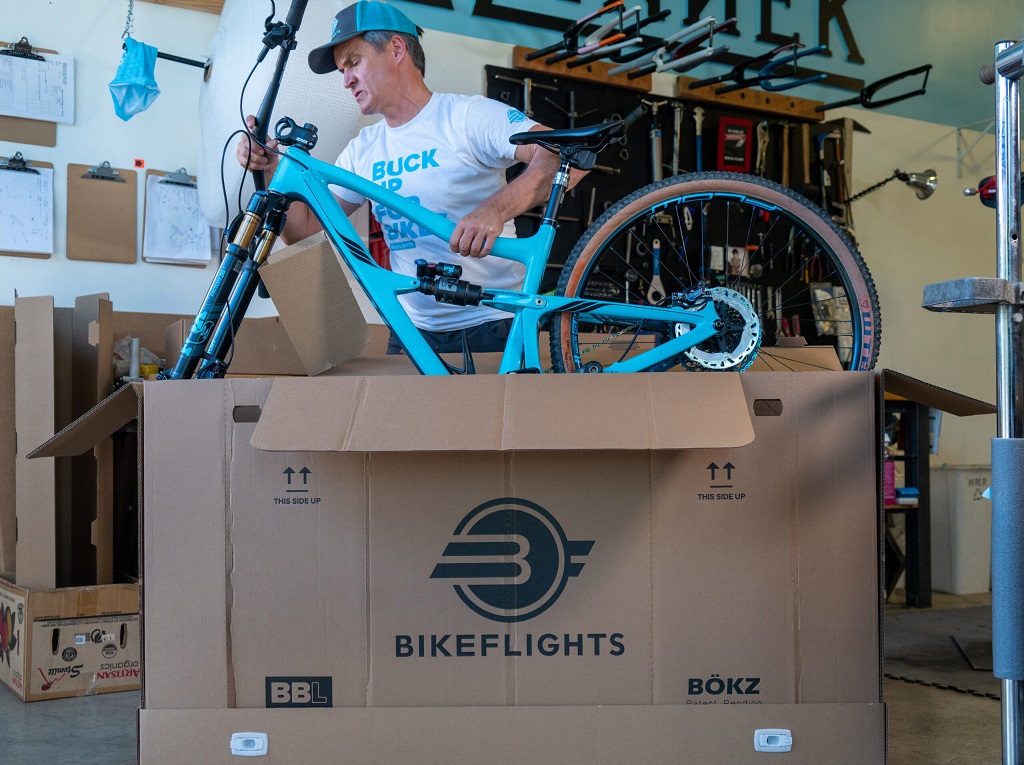 They recently reported impressive sounding results for peak pandemic periods during 2020:
'BikeFlights.com delivered customers' shipments on time at rates of 98.8%, 96.4% and 97.3% respectively during three peak shipping periods of the pandemic in 2020. Their results were better than those of UPS, FedEx and the U.S. Postal Service as tallied by ShipMatrix.'
Bikeflights will ship class 1 and 3 e-bikes but not class 2 (with twist and go throttles) – they have a useful info page on shipping e-bikes here.
Battery Watch
SPECIALIZED TEAMS WITH UK'S ECOLAMP ON BATTERY RECYCLING
According to a 2019 estimate by the UK's Circular Energy Storage, only about half of lithium-ion batteries that reached the end of their lives in the previous year ended up being recycled. The early days of the e-bike revolution in China, when most models used lead acid batteries, saw mountains of spent lead piling up with horrendous pollution consequences.
With most e-bikes outliving their original batteries it's clear the more e-bikes grow in popularity the greater the risk huge amounts of battery waste will end up in landfill.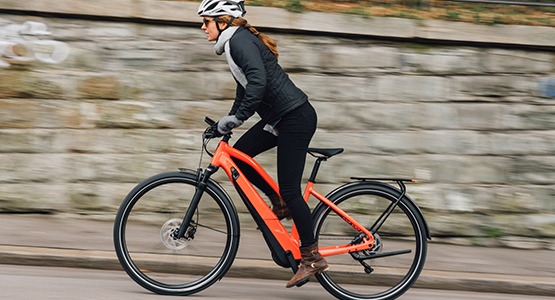 Good news then that Specialized has announced an e-bike battery recycling joint venture with Ecolamp, a UK waste disposal carrier with a history of recycling household electronics.
Specialized say the project will be rolled out in the USA before the end of 2021, before extending into other countries in 2022. It comes hot on the tail of a similar announcement concerning a similar deal between Specialized and Redwood in the US.
E-bike Finance
The UK's Bikebiz reports that Zoomo has secured $12 million from new and existing investors for expansion into new markets and investment in further innovation.
Whilst buying an e-bike may be the first thought for those wanting to get electrically mobile on two wheels renting is becoming increasingly popular, especially given that repairs and faults can be covered under the rental plan and there are same day servicing and anti-theft tech options too.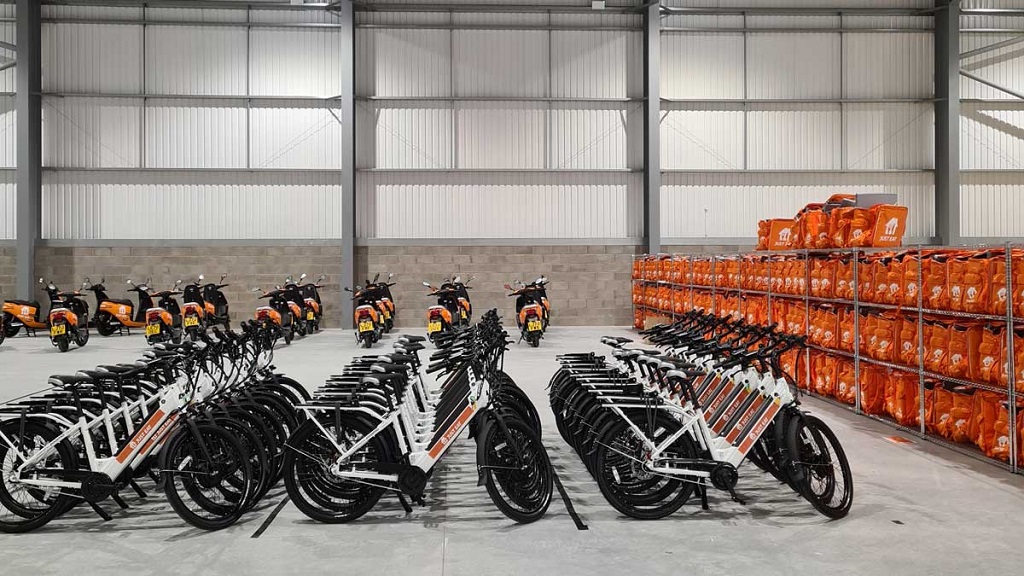 No doubt Zoomo's deals with pizza delivery giants such as Pizza Hut and Domino's helped seal the recent round of funding.
For individual renters prices in the UK start from £40 a week and Zoomo also operate in Australia and the US.
E-micromobility Roundup
LIME RALLIES WORKERS IN SUPPORT OF BIKE LANES
Lime is asking all its workers to support "complete streets" — roadways designed for safe and accessible transportation across modes — and to become advocates for improving the safety of urban infrastructure according to this article in Smart Cities Dive.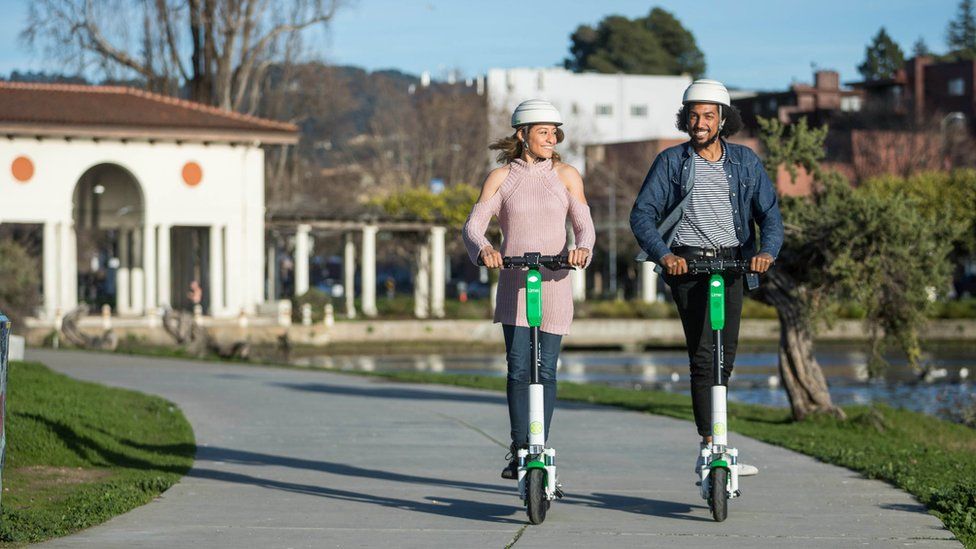 Lime is endorsing President Joe Biden's $2t infrastructure bill, and other legislation funding bike lanes, through its new "People-First Cities" campaign. According to Lime, scooter trips increased by 111% on streets where bike lanes were added last year during the pandemic – see the interesting graph below:
Electric Offroading
STUDY WANTS ELECTRIC OFFROADING TO REACH WIDER AUDIENCE
British Cycling has teamed up with other cycling organisations and recreational land managers to support a new, long-term research project to be undertaken by Edinburgh Napier University into the use of off-road e-bikes, including electric mountain bikes reports MMB.
E-bike Biz
'DOLLARS LEFT ON THE TABLE' UNLESS TAIWAN EXPANDS COMPONENT MANUFACTURE CAPACITY
Taiwan's component makers 'will leave millions of dollars on the table…unless its component manufacturers increase capacity as soon as possible'. That's according to two of the bike industry's major figures, Specialized Bicycles' Executive Vice President Bob Margevicius and Accell's Ton Anbeek, as quoted by Bicycle Retailer and Industry News.
Margevicius went on to suggest that if current manufacturers don't adjust accordingly then it's likely competitors from other nations will enter as competition.
"My last point is: invest. You are either at the table or you are on the menu, you guys. If you are on the menu, believe me, there are other countries and there are other companies that will certainly have you for lunch."
BOSCH GEAR SUPPLIER GOING PUBLIC
'In 2020, our gears were in approximately one of every two e-bikes sold in Europe," declares Pierluca Sartorello, CEO of hGears. On the back of this success, the global manufacturer of high-precision gears and components, who counts Bosch and Schaeffler among its clients, is planning an initial public offering (IPO) at the Frankfurt Stock Exchange in the second quarter of 2021' reports Bike Europe.
Reader Interactions