E-bike News: National Park E-bike Access, Amazon Announce E-cargobike Deliveries and Much More!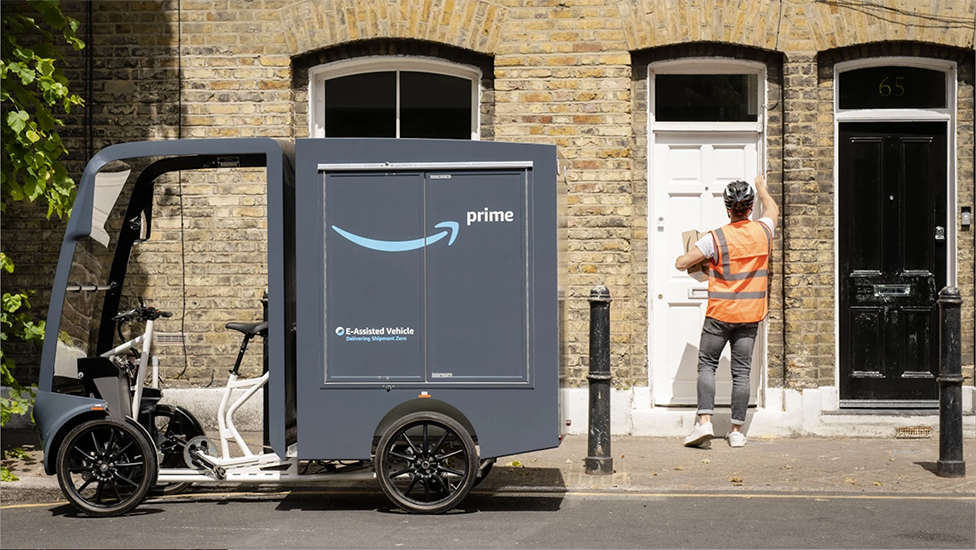 This week sees very few new e-bike announcements. More in the headlines have been attitudes to e-bikes. People's overwhelmingly positive perception and experience of e-bikes is at the root of their fantastic recent success.
But clearly there is still work to do; the implementation of the 2019 Federal directive to public land authorities (including the National Park Service) to establish policies for e-bike access to public lands was clearly a huge win for e-bikes. This week's news though, shows that there are still those out there who perceive e-bikes as some kind of threat rather than a benefit. This is despite the fact that most public land management policies limit e-bike use off-road to class 1 pedelecs (meaning the rider has to pedal and the assisted speed limit is 20mph). In terms of weight and speed, class 1 e-bikes are pretty similar to non-electric bikes that were already allowed on many of these trails – that is surely the message that still needs to be communicated to those worried about e-bike access.
In this week's e-bike news:
Ruling on lawsuit against National Park e-bike access

NOKO reduce prices on their lightweight e-bikes

Jeep's full suspension e-scooter comes to the UK

Rad Power's sixth store opens in Salt Lake City

Amazon e-cargobike deliveries for London

Dutch compulsory battery recycling scheme

UK's Pure Electric stop selling e-bikes and go online only

E-bikes help NYC cope with crazy free lunch offer

Accessories roundup
CONTROVERSY OVER NATIONAL PARK E-BIKE ACCESS CONTINUES
Back at the end of 2019 it might have appeared as if US National Parks were on a one way street to opening up evermore trails to e-bikes;
The new 2019 law – in line with many state's more general approach to e-bikes – reclassified electric bicycles as "non-motorized bicycles" on national park and other public land, removing them from the category of dirt bikes, motorcycles and other gas-powered single or dual-track vehicles.
However, since then, there has been considerable pushback from some groups who see e-bikes as potentially intrusive or even damaging and December 2019 saw a lawsuit filed to challenge the decision to open up National Parks to e-bikes.
As GearJunkie recently reported, 'A District of Columbia federal judge ruled that the National Park Service (NPS) can keep its existing rules in place for e-bike use on trails, but must now conduct its own environmental impact review to analyze the rules' validity.'
So, although existing regulations for e-bike access in national parks will remain in place it's clear that opponents of e-bike access to National Park trails (with e-bikes being allowed on 16,000 miles of them) consider that 'the battle is not over.'
The article also notes 'The U.S. Forest Service recently issued an e-bike-focused directive that may profoundly affect motorized versus non-motorized use on National Forest System trails.' As this IMBA article points out, …'the final rule does not create an exclusion for eMTBs (on non-motorized trails), therefore the directives would reclassify non-motorized trails as motorized trails to allow eMTB access. This will create funding complications, lead to increased user conflicts, and fundamentally change non-motorized trail allocations across the forest system.'
There are still many details and decisions to me determined on e-bike access on a state level by a whole spectrum of land managers as this detailed article on the situation in Washington state outlines.
NOKO REDUCE PRICES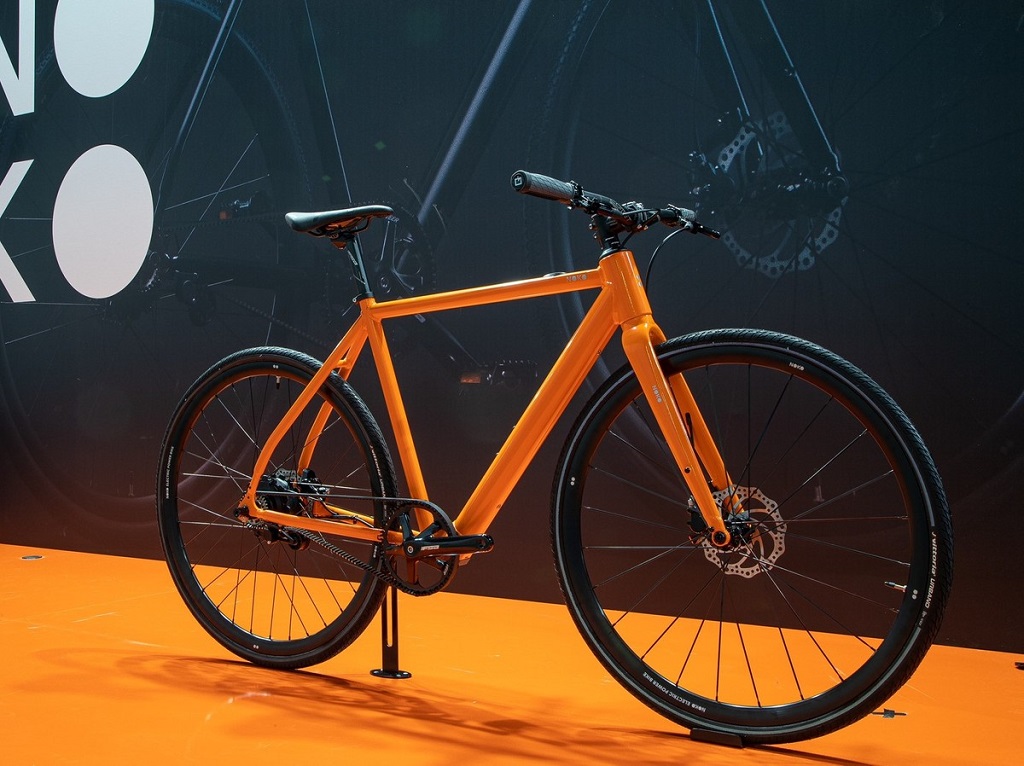 Noko produce stylish and lightweight e-bikes using the FSA rear hub motor system – quoted weights are from 14.2kg / 31.3lbs.
They have been in touch to let us know NOKOFORZA and NOKOTEMPO are now €3.490,00 and the gravel-inspired NOKOVULCANO is €4,490 (now available only with Vision carbon wheels Metron 40SL as standard).
In addition a Big Summer Savings promo has just been launched with a further, limited time reduction of €500, bringing the current prices (until the end of the summer) for the NOKOFORZA and NOKOTEMPO to €2,990 and the NOKOVULCANO to €3,990 (with Vision carbon wheels Metron 40SL)
JEEP LAUNCHING FULL-SUSPENSION E-SCOOTER IN THE UK WITH E-BIKES TO FOLLOW
Micromobilitybiz reports that 'Automotive giant Jeep has launched its first electric scooter in the UK, with e-bikes also coming soon to the market.'
Jeep Urban Camou E-scooter is now retailing widely online for £829.99. It features full suspension and 10" puncture-proof tyres, a 500w rear motor and a 461Wh battery. The Urban Camou is described as 'European spec' i.e. assist is capped at 15.5mph, and includes a dual braking system and inbuilt front and rear LED lights. It certainly doesn't sound the lightest e-scooter out there, with weight given in the article as 'under 20kg' (around 44lbs).
RAD POWER CONTINUE US SHOWROOM EXPANSION
Bicycle Retailer and Industry News (BRAIN) reports that 'Rad Power Bikes will open its sixth store on July 8, in Salt Lake City. The company said it plans to open stores in Huntington Beach, California; Brooklyn, New York; and St. Petersburg, Florida, later this summer.
AMAZON SAYS IT WILL START E-CARGOBIKE DELIVERIES IN LONDON
'Amazon is launching a fleet of e-cargo bikes and a team of on-foot delivery staff to replace thousands of van deliveries on London's roads. The online retailer is opening its first "micromobility" hub in Hackney, east London, which – along with an existing fleet of electric vehicles – will contribute to 5m deliveries a year across about a 10th of the capital's ultra low emission zone postcode districts. The bikes will be operated by a variety of partner businesses, not directly by Amazon, it is understood.'
This is part of a trend established by smaller businesses, as the article points out; 'Specialist delivery services, such as Pedal Me and Velocious, have expanded rapidly during the pandemic with one service, Zedify, setting up 10 mini-hubs on brownfield sites outside cities to make thousands of zero emission deliveries into each city every day.'
Tern and Carla Cargo are also pioneers of e-bike cargo deliveries in the US, as reported last year by Bikebiz.
It's certainly to be hoped that Amazon are in earnest and their rollout of e-cargo deliveries both goes ahead and increases; this Smartcitiesdive report tells us 'Without intervention, an expected 78% growth in urban deliveries by 2030 will result in 36% more delivery vehicles in the world's top 100 cities, nearly one-third more emissions, 21% more congestion and 11-minute-longer commutes' – citing a World Economic Forum report from 2020.
DUTCH RULING ENFORCES E-BIKE BATTERY RECYCLING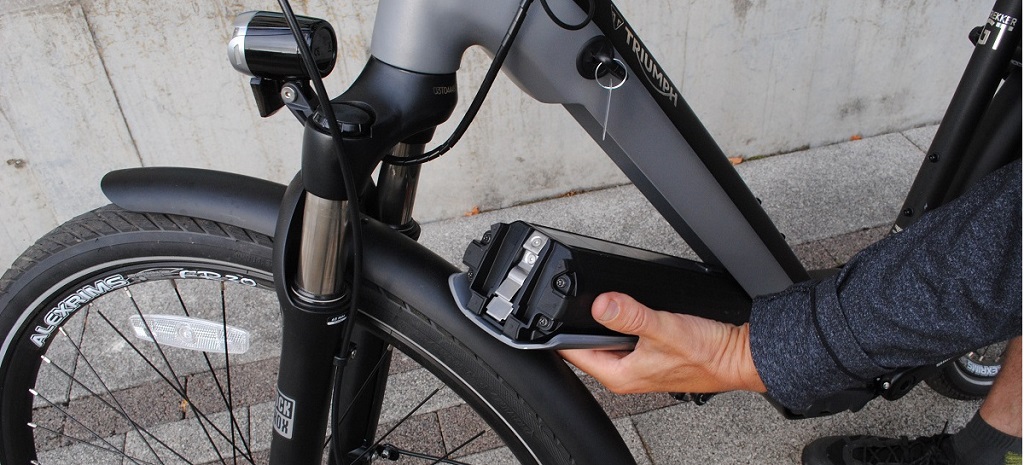 Up until now the recycling of e-bike batteries has been an area in which some companies have shown willingness to take on a greater role and amount of responsibility than others, with impressive schemes pioneered by the likes of Specialized and others.
However, a Dutch legal ruling means all importers of e-bike batteries into that country must now contribute financially to setting up a recycling system for end of life batteries.
As Bike Europe reports:
'Manufacturers and importers of e-bike batteries (into the Netherlands) are now obliged to contribute to the collection and processing system for bicycle batteries. More than 150 companies which are members of the EPAC Foundation already meet these requirements. Since 1 July 2022 these conditions are generally binding.'
UK'S PURE ELECTRIC TO CLOSE BRICKS AND MORTAR STORES AND FOCUS ON ONLINE E-SCOOTER SALES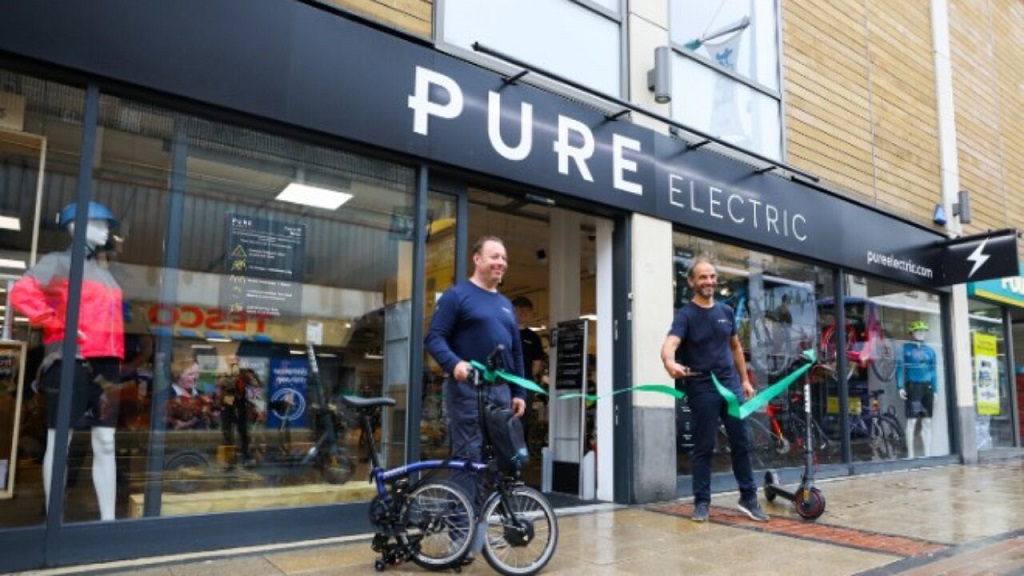 The UK's Cycling Industry News reports that Pure Electric is to close the majority of its UK stores. The company is known primarily for its own-brand scooters but the article details 'a strategy shift that will now see the business refocus its energy specifically on the electric scooter marketplace, the sector upon which the business was founded' – in other words selling e-bikes is no longer part of its plans, nor are bricks and mortar stores.
It seems at least possible that another company will buy the stores and continue selling high-end e-bikes that Pure Electric stock from the likes of Specialized, Cube, Tern and Brompton. As CIN says 'Though no names have been declared, there is a trend in the bicycle industry for brands to open own-label retail stores, either by acquiring existing retailers, or by securing prime retail locations in key shopping districts. Trek, Specialized and PON are currently rapidly expanding their owned portfolios in the USA and there are signs that the behaviour is increasing in Europe.'
E-BIKES (STILL) NOT THE PROBLEM IN NYC
E-bike scare stories are a common standby for some journalists who clearly think fear sells. So it's nice to have empirical evidence that e-bikes themselves don't cause accidents.
Streetsblog reports on the wildly popular "free lunch" promo sponsored by Grubhub a month ago in NYC which meant e-bike delivery drivers were incredibly busy due to the upsurge in demand it caused.
'Despite fear mongering, including from influential pols who claim that e-bikes and mopeds have unleashed a "bloody battle" on New York streets, the number of crashes recorded by the NYPD on May 17 — the day the food delivery app's "free" lunch unleashed deliveristas criss-crossing the city between 11 a.m. and 2 p.m. — was consistent with other days that week, and even fewer than the day after.
That Tuesday, there were 311 crashes across all five boroughs — just 15 more than the day before, 22 fewer than the day after, and nine fewer than the same day the year before, which was a Monday, according to the city's Motor Vehicle Collisions database.
And, in fact, just 47 of those 311 crashes involved a bike, e-bike, or any type of moped — up just one from the same day a year earlier. The remaining crashes involved drivers behind the wheels of multi-ton vehicles like cars and trucks, for reasons including "Failed to Yield Right-of-Way," "Following Too Closely," "Driver Inattention/Distraction" and "Backing Unsafely," according to the database.'
As Streetsblog says 'proof, yet again, that delivery workers' e-bikes are not the problem on city streets.
ACCESSORIES ROUNDUP
A couple of newly released items caught our eye this week.
The UK's Bikebiz reports that XLC has launched a new e-bike specific rear rack, the Almada Work-E.
The tow ball rack is specifically designed to support e-bike weights with a max load of 60kg. It also features an integrated work stand so you can carry out minor repairs and it's tiltable when loaded to allow access to the rear of the car.
UK RRP is £590 and there are optional accessories, such as a loading ramp and a frame adaptor for low-entry bikes.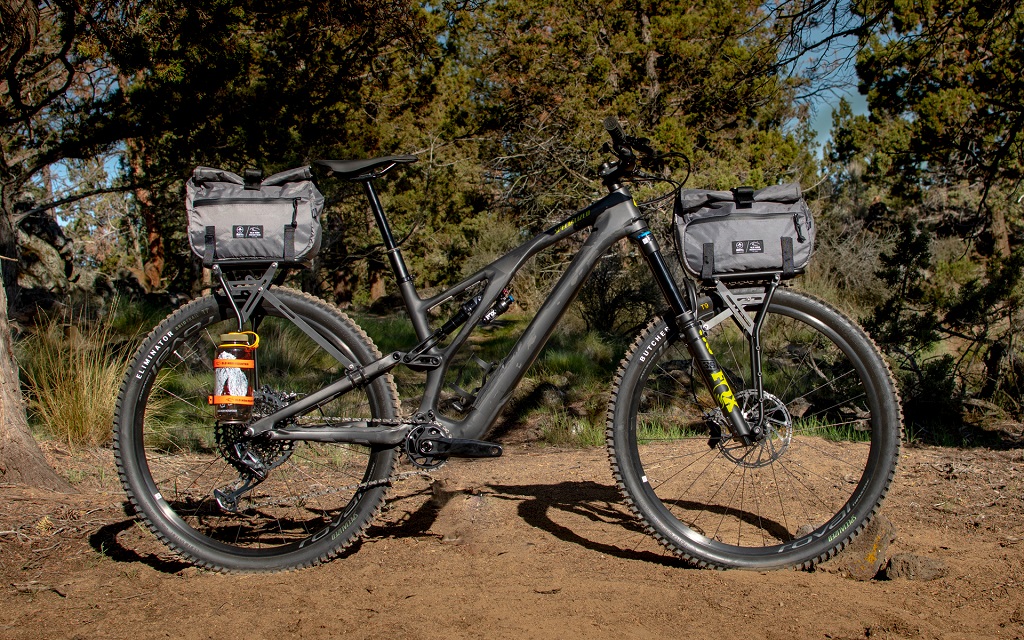 Old Man Mountain make some of the toughest and most adaptable racks out there and their latest rack is aimed at bikebackers who want a little extra carrying capacity whilst keeping things light. The Elkhorn is described as 'Stable and secure with 3-pack mounts on the uprights for your favorite cargo cages, bottle cages, or bolt-on bags and more tie-down points on the solid deck than you could ever need.'
It is front or rear compatible and Old Man Mountain also supply mounting attachments and axle fitting kits if needed. It retails at $148.