Ebike News: Speed Pedelec with ABS Braking, New Smart Charger, Rent Citroen's New Quadricycle and More!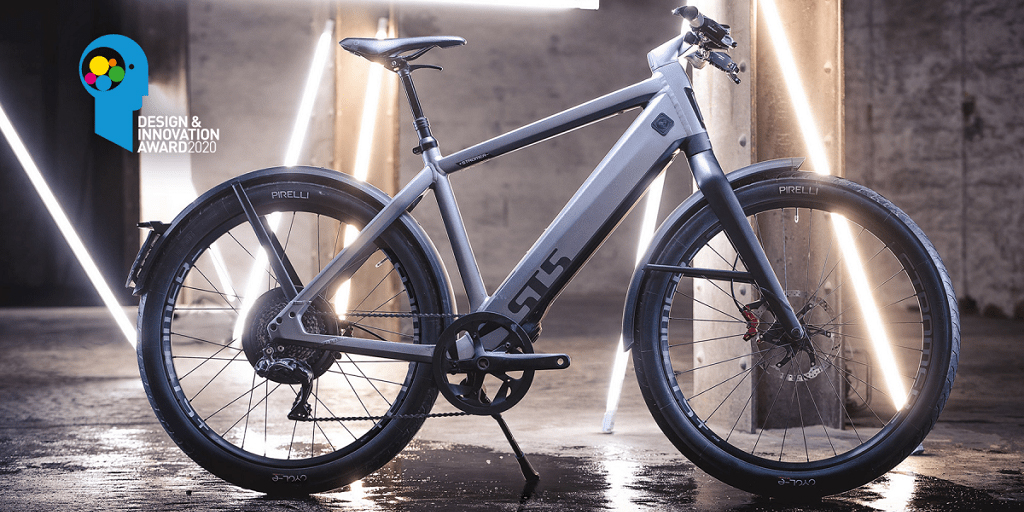 No doubt many readers would be more than happy riding the latest version of the Stromer ST5, a class 3 (28mph assist) e-bike, now with ABS anti-lock braking. But would you consider riding a 28mph microcar? Well you might soon get the chance by renting the Citroen Ami which we cover below and is becoming available to rent at more and more places around the world (now including the US).
And talking of electrically powered alternatives to e-bikes there's also news of the remarkable Hydroflyer which, as its name suggests, appears to fly above the water. If all this seems a little far fetched for your tastes the e-bike show season is getting underway, and we bring you news of tryout shows over the summer months where you can get your hands on the latest models.
In this week's news:
Stromer ST5 Speed Pedelec with ABS Braking

LiON Smart Charger for Different E-bike Batteries

Biketrax GPS Tracker Now Available for Yamaha

Meet the Citroen Ami Quadricycle

New E-bike Shows to Enjoy over the UK summer

Hydroflyer's Electric Power Lets You Glide Above Water

More Delays to UK E-scooter Decision

The Latest E-bike Stats and Biz News
New E-bikes and E-bike Systems
Stromer ST5 Speed Pedelec with ABS Set for June 21 Launch
The new Stromer ST5 speed pedelec with ABS anti lock braking should be available this June. Its powerful rear hub motor, the Syno Drive, is rated at 850W of power and 48Nm of torque. The bike features 3G connectivity, integrated front and rear lights and a huge 983Wh frame-integrated battery that can be removed at the push of a button. It is a class 3 (28mph assist) e-bike.
Options include front suspension fork and rear rack.
The ABS anti-lock braking system works with intelligent sensors that detect when a wheel is about to lock up and stop moving, momentarily releasing the brake. The new ABS version of the ST5 recently won a Red Dot design award.
Accessories
LiON Smart Charger – Compatible with Different E-bikes and E-scooters
The LiON charger, recently launched, is much more compact and lightweight than your average e-bike charger and, most unusually, it will charge e-bike batteries from Bosch, Fazua, BMZ and Specialized and e-scooters from the likes of Gomate and EPowerFun (as long as you have the right adapter leads). LiON say it is compatible with around 200 different e-bike battery models and that amongst the major manufacturers, only Shimano, Yamaha and Mahle are currently incompatible with the LiON.
The LiON claims to be around four times smaller and three times lighter than any standard 4 amp charger at 145 x 80 x 30mm and the stated weight is 370g.
The LiON claims a much higher efficiency than regular chargers which it says enables quicker charging and there is also an accompanying app that lets you vary the amperage charge rate if you want to look after your battery extra carefully by charging it more slowly.
Prices start from 164 euros.
BIKETRAX'S ANTI-THEFT DEVICE NOW RETROFITTABLE TO YAMAHA E-BIKES
BikeTrax for Yamaha is now available to be retrofitted directly by end customers. Biketrax's GPS tracker, once installed, is 'invisible' to thieves and in case of any unauthorised movement it sends a motion alarm to the associated PowUnity app.
BikeTrax is also available for e-bikes with mid-drives such as Bosch, Brose and Shimano.
It is available at all BikeTrax dealers and in the PowUnity online store.
Light Electric Vehicles
COMING TO THE US…..THE TINY 28MPH CITROEN CAR
The Citroen Ami is a US$6,000 tiny electric car and may soon be out and about on US streets. You won't be able to buy it in the States however – it will be offered via a new subscription service from Free2Move.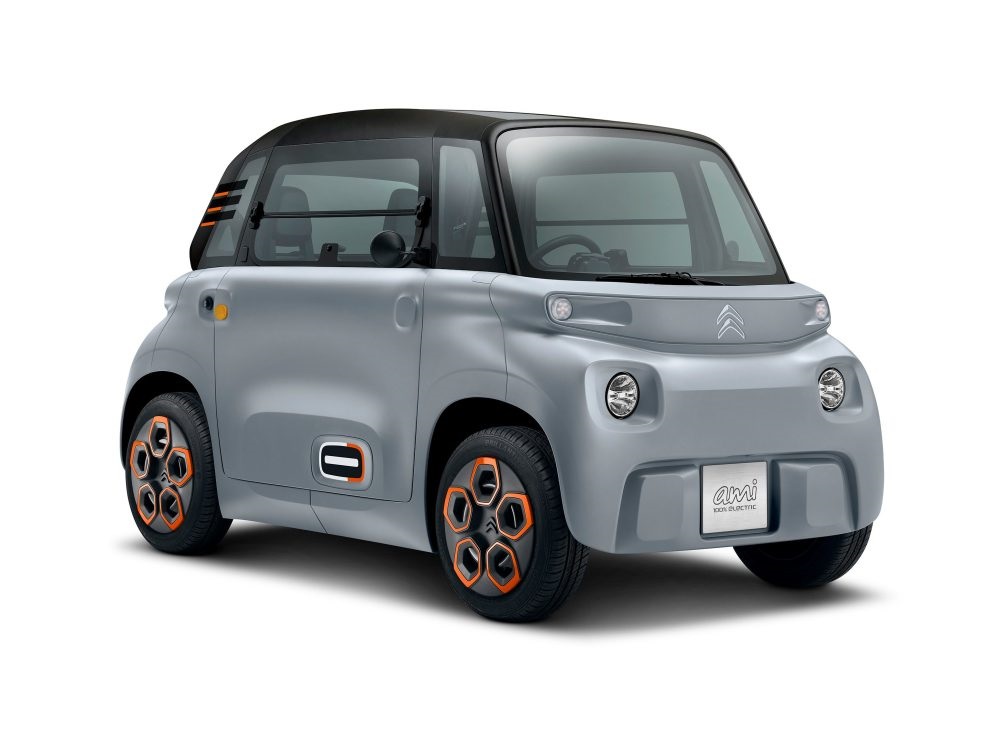 In reality it seems to sit somewhere between an electric velomobile and a full-blown car. It's 28mph speed limit means it is actually technically classified as a quadricycle by some legal systems (in France for example where it can be driven by 14 year olds).
Get Inspired
NEW UK E-BIKE DEMO DAYS ANNOUNCED
The UK's Immediate Live has announced a new line-up of e-bike demo days for this summer and all are open to the public:
– Hampton Court Palace Artisan Festival: 18th-20th June 2021
– London E-bike Festival, Alexandra Palace: 14th-15th August 2021
There will be a commuter test track with the same incline that RedBull takes advantage of for its Soapbox Races, plus a loop in the woodland for MTBs and gravel bikes.
– The Artisan Collective Fair, Wimpole Estate: 3rd-5th September 2021
The following brands have agreed to take part in this year's demo line-up: Madison with Ridgeback and Saracen, Specialized, Gocycle, Ison with Benno, Gazelle, CSG with GT and Cannondale, Moore Large with Tern and Forme, ARCC, Wisper, Vanmoof, Electrify Bikes, eStarli, Angell, Talio and Cairn. Spaces for bike brands are strictly limited, organisers said, and there is a single opportunity for a helmet brand to be a partner for all three events.
THE HYDROFLYER….DOES JUST WHAT IT SAYS
OK, not that much in common with e-bikes, but the Hydroflyer does have handlebars and an electric motor.
The HydroFlyer has a 5.5kW motor, a 2.2kWh battery and costs $14,000.
As to what it is and what it does all we need to say is check out the following video…
E-micromobility
UK E-SCOOTERS LEGAL DECISION LIKELY TO BE DELAYED
The Sunday Times has revealed that reaching a decision on the legality of e-scooters could take the UK government up to a year – e-scooters are currently illegal to use on public roads in the UK with the exception of trials taking place across 50 UK cities, in place since last summer.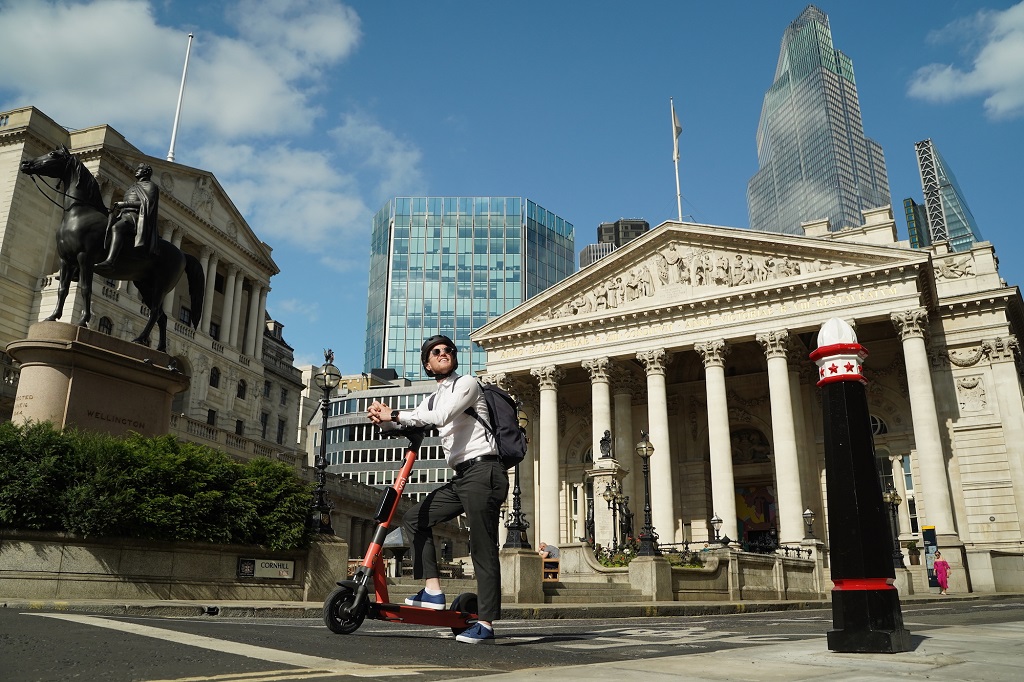 The hold up appears to have been caused by delays to trials in London, as central government is awaiting the results of London schemes before making a final decision on whether e-scooters are legalised.
There has been news of some recent progress, albeit much slower and on a smaller scale than initially expected, with MyLondon reporting on what might be happening later this year in the Westminster area of the city.
FRENCH E-SCOOTER SALES OUTSTRIP E-BIKES
If the UK needs proof of the potential popularity of e-scooters should they be legalised then they need only look across the English Channel to France, and what has happened since legalisation there in 2019, where annual sales of e-scooters are now outstripping e-bike sales, themselves a rapidly growing area.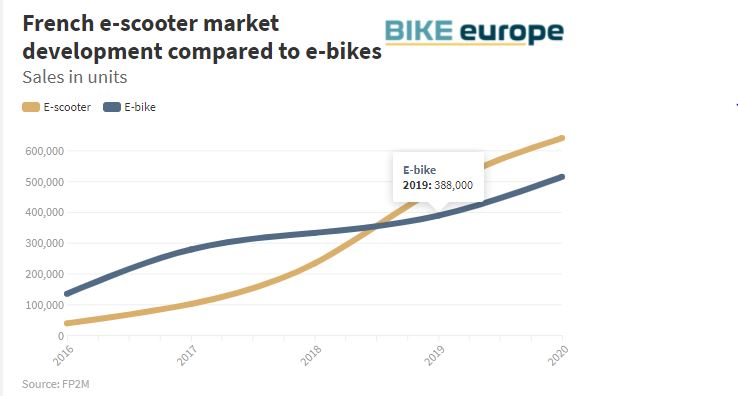 Bike Europe reports that ' The total micro-mobility market registered an increase of 1.2% to 1,635,000 units in 2020, according to research conducted by the FP2M and Smart Mobility Lab. The turnover in the sector increased 7.1%, reaching €291.3 million. E-scooters led the way and even overtook e-bike sales.'
UK RECALL ON WALBERG URBAN XC1 ISSUED
German e-scooter manufacturers Walberg have issued a recall for THE-URBAN xC1:
'The front brake can be triggered unintentionally at low temperatures under extreme load, e. g. when jumping off a kerb. This could cause the front wheel to lock while riding.
The electric scooter THE-URBAN xC1 must therefore not be used any further until further notice. There is a risk of injury!
We will correct this malfunction with a software update. The software is located on the controller, which is permanently installed in the handlebars of the scooter. Please contact us so that we can send you a handlebar with new software. You can easily install the handlebars yourself.'
Owners are advised to stop riding the scooter immediately and return it to the original point of purchase.
STATS CORNER
STREETSBLOG SURPRISING STATS
A couple of interesting studies popped on Streetsblog recently.
The first claims to show that the 2020 Covid related 'bike boom' was most intense in the US's Southwest, eclipsing even the bike and e-bike hotspot continental Europe, as they found 'a stunning 48-percent increase over the weekend and a 42-percent increase during the traditional work week.'
The only U.S. region to show a cycling decline during any point of the week was the Southeast. States like Florida, Georgia and Mississippi collectively experienced a 7-percent drop-off in weekday bike commuting — but they also showed a colossal 32-percent increase on the weekends.
The article tells us 'The only nation that experienced a bigger weekend bike spike than the American Southwest was the United Kingdom, which had 51 percent more weekend bike rides than the year prior. But during the week, the Brits actually rode 4 percent less than they did in 2019.'
Another Streetsblog article looked into the relative bike safety rankings of US states, with new updated findings based on analytics company Streetlight's aggregated biking stats from anonymized cell phone location data across the country, which Streetlight say can provide a "cycling-centric" metric that more meaningfully captures how well states are doing on safety — or how badly.
Based on the new metrics the top five riskiest US states to cycle in are, in order of riskiness, Delaware, South Carolina, Florida, Louisiana and New Mexico. By contrast the three least risky states are Massachusetts, New York and Illinois.
Reader Interactions