E-bike News: Heybike Magnesium, SWFT BMX, Desikino and Much More!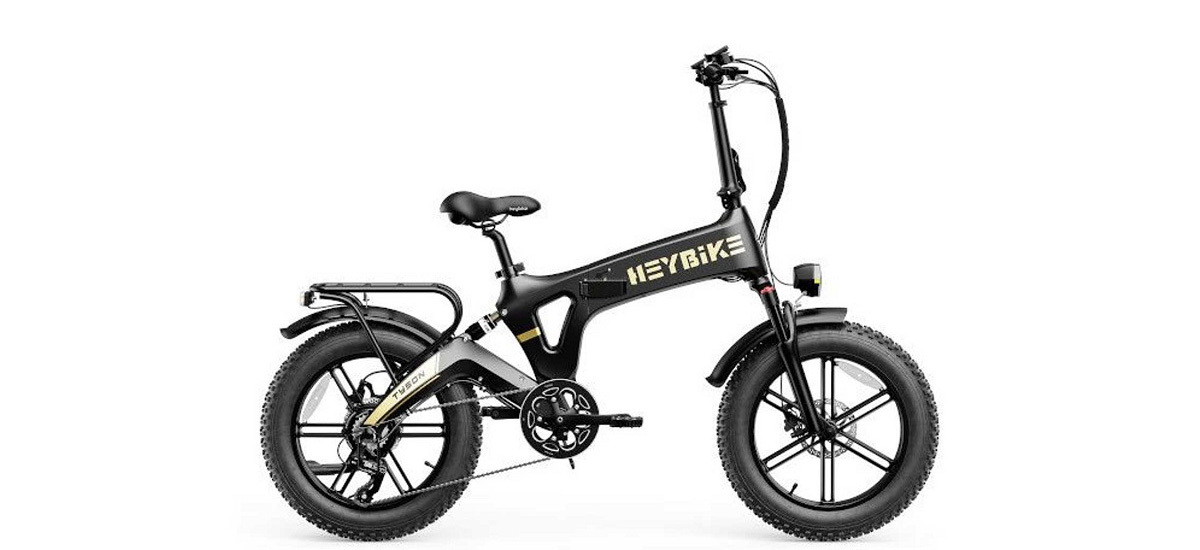 Exactly what does innovation mean when it comes to ebikes? That's a question this week's news seems to be asking. We start by looking at the touted advantages of magnesium frames and move onto a really powerful looking yet lightweight retrofit kit before a final look at a new lightweight hub motor. So, whilst none of this is truly innovative in the sense of reinventing the wheel, it really tells the tale that much progress is refinement of existing technology.
In this week's e-bike news:
Heybike goes magnesium

SWFT BMX – yes it's an e-BMX (kind of)

Spain's Deskinio premieres lightweight innovative urban and gravel models


Will CYC's new retrofit mid-drive make a powerful impact?

Other news on the Bay Bridge bike path, Yadea in the US and more
HEYBIKE'S E-BIKE MADE FROM A SINGLE PIECE OF MAGNESIUM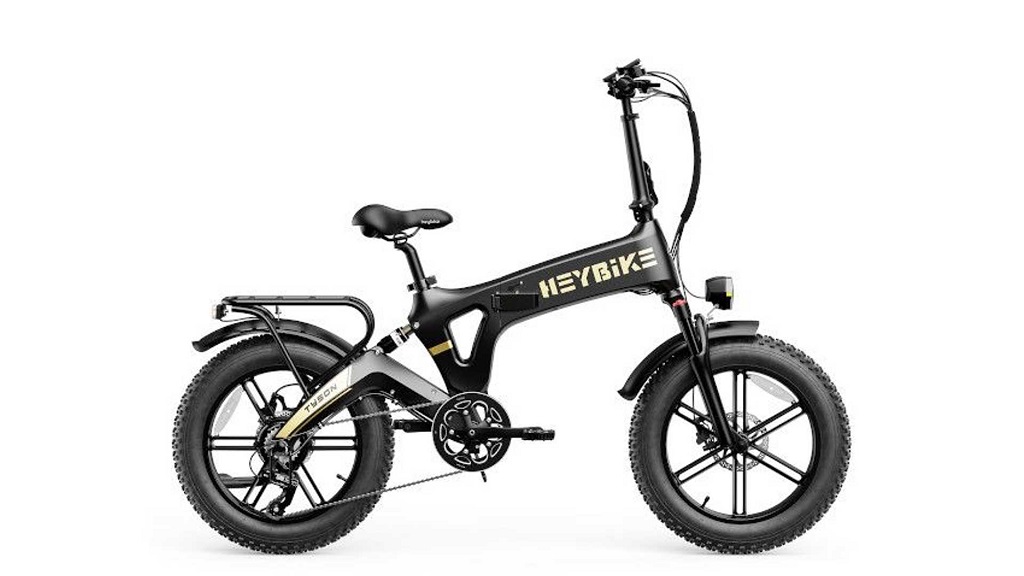 The newly announced Heybike Tyson looks to be unique as far as we can tell. It's a full-suspension folding e-bike built apparently made from a one-piece magnesium alloy frame. Magnesium frames are increasingly common, especially on folders it seems as the UK's very successful MiRider have proved.
Impressive as it sounds, the reason may have more to do with economics than engineering; the bike itself weighs 77lbs (35kg) so the much talked about lightweight properties of magnesium don't really come into play here. There's also little regard to weight saving with the large 720Wh battery or the low maintenance but heavy mag wheels. The upside of the apparently very strong construction is a rear rack with a 120 lb (55 kg) load rating.
Possibly more to the point is the economic nouse of Heybike; Insideevs tells us 'The Tyson's debut coincides with Heybike's record-breaking sales, with almost 300 percent increase in the previous year, with the brand becoming an Amazon best-seller, placing third in the e-bike category, and first in the adult folding bike category.'
You can see in the following video how automated and relatively labour free the process of magnesium die-casting frames appears to be.
The apparent overengineering of the frame may be wise rather than overcautious however; as Ebiketips reported, Fiido recalled its magnesium-framed Fiido X in April 2022 due to a flaw in the folding mechanism that could reportedly result in the frame snapping in two (though note this is not a problem confined to magnesium frames as the same article reports that Fiido's aluminium-framed T1 has also had frame breakage problems).
SWFT BMX – THAT'S RIGHT AN ELECTRIC BMX
BMX e-bikes haven't really been a 'thing' – up until now anyhow. Previous 'BMX-styled' e-bikes like the GT Power Performer were really regular hybrid style e-bikes (with large wheels in this example) with BMX design touches.
Meet the Swft BMX e-bike, the closest thing to an e-BMX we've seen so far. Not only does it have those tall BMXstars like the GT, but it also has strong looking 20-inch wheels, front and rear pegs and a single-speed drivetrain. Do note though, unlike regular BMXs, Because of throttle and display wires, the handlebar cannot spin 360 degrees so anything more than stylish looking jumps may be out of the question. Swft also note ' This e-bike is in the BMX style, but not designed for professional tricks or stunts.'
The electric spec is pretty conventional, with a 350W rear hub motor and a 270 Wh frame-concealed battery, but the $999 launch price is certainly attractive, with reports saying you can find it significantly cheaper elsewhere. There are a couple of concessions to practicality in the form of a light and kickstand.
DESIKNIO – TECHNICALLY INNOVATIVE NEW LIGHTWEIGHT E-BIKES FROM SPAIN
The Spanish e-bike manufacturer Desiknio is starting 2023 with two exciting-sounding models that use the new lightweight Mahle X20 rear hub motor and one of the models uses the fully-enclosed low maintenance Pinion bottom bracket gears.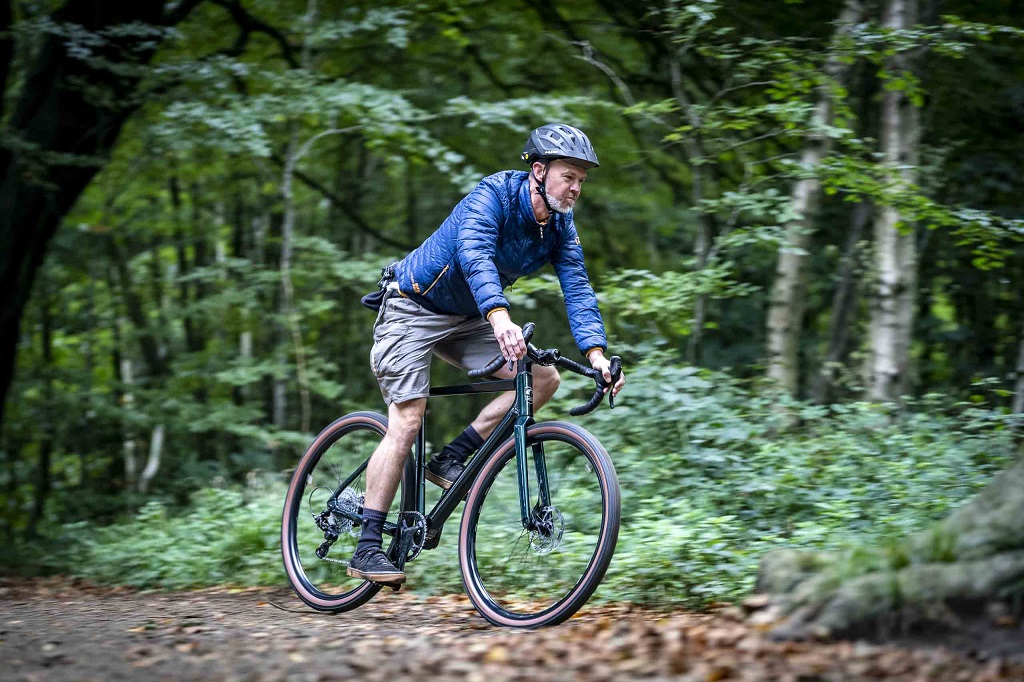 The engine Mahle X20 rear hub claims to weigh only around 2.8lbs / 1.3 kg and delivers 23 Nm. The total electric system weight is only 7lbs / 3.2 kg. The drive is installed in the two new 2023 models Desiknio X20 Pinion and Desiknio X20 Gravel.
As the name suggests, the former uses the groundbreaking Pinion bottom bracket gear system which allows for fully enclosed hub style gearing whilst freeing up the rear hub for the ultra-lightweight motor. The Gravel X20 is a premium quality e-gravel bike with well-regarded, gravel specific Campagnolo EKAR gearing (13 derailleur gears, claimed to be the world's lightest groupset) and EKAR brakes.
Claimed respective weights and prices are just under 31lbs (14kg) / 5895 euros and 26.5lbs (12kg) / 7,495 euros.
NEW POWERFUL, LIGHTWEIGHT RETROFIT MID-DRIVE ABOUT TO LAUNCH

Hong Kong-based CYC have a track record of producing retrofit mid-drive kits lighter and sleeker than the mass-produced retrofit competition from the likes of Bafang and Tongshin. Their latest mid-drive, the Photon, weighs around 7lbs but claims an astounding 110Nm of torque – higher than even the top performing Bosch mid-drives. And a big thanks to EBR comment contributor Mark Hendricks for putting us onto CYC.
The useful video below from Utah's Electrify where they outline lots of neat-looking features of the Photon including torque-sensing, adjustable fittings for a variety of bottom bracket sizes, optional throttle control and the ability to fit a small 34 toothchainring for ultra-steep hillclimbing.
IN OTHER NEWS……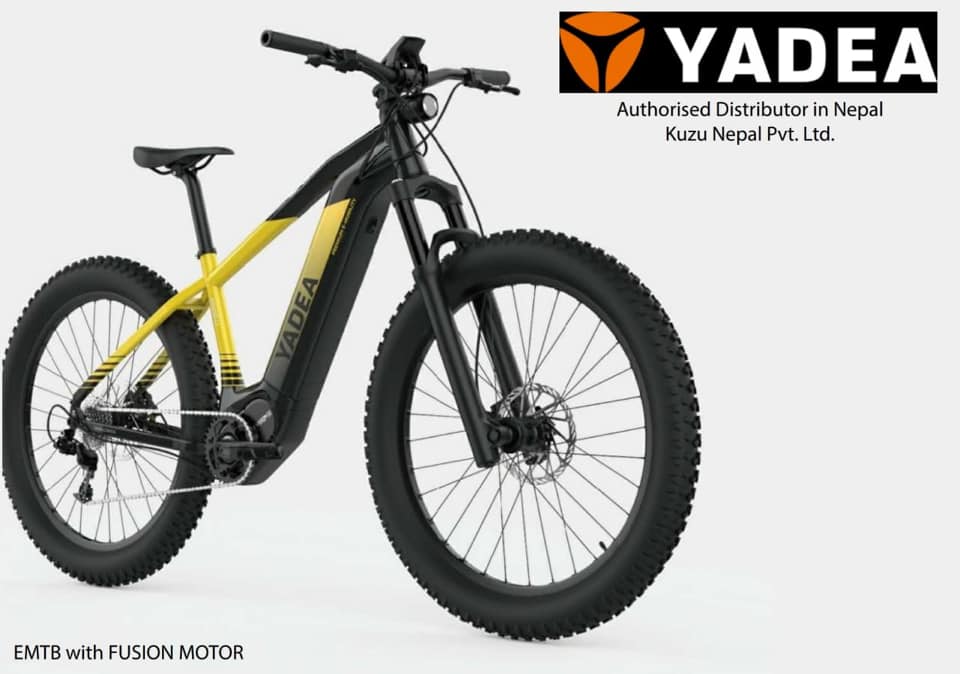 You may not have heard of Yadea – although they claim to be the largest two-wheel electric vehicle producer in the world – but you might be hearing more of them soon, as Bicycle Retailer and Industry News (BRAIN) report:
'Electric mobility brand Yadea will be recruiting regional distributors at the upcoming CES trade event here next month, part of an ambitious push into the U.S market. Yadea will hold its dealership meeting during CES on Jan. 5-8. It will be Yadea's first time attending the trade show and exhibiting its range of electric mobility products, including e-bikes and e-scooters.'
All good e-bikers know that range can decrease significantly in cold weather. This applies to all electric vehicles powered by lithium batteries – as Tesla recently found out to their cost and as reported by Reuters:
'South Korea's antitrust regulator said it would impose a 2.85 billion won ($2.2 million) fine on Tesla Inc (TSLA.O) for failing to tell its customers about the shorter driving range of its electric vehicles (EVs) in low temperatures…The driving range of the U.S. EV manufacturer's cars plunge in cold weather by up to 50.5% versus how they are advertised online, the KFTC said…'
The Bay Bridge bike path is expected to open in 2030, connecting West Oakland to downtown San Francisco via Yerba Buena Island. The first part of the bike and footpath was completed 10 years ago with the opening of the eastern span of the Bay Bridge path, connecting Oakland to Yerba Buena Island. The next phase will involve connecting the existing eastern span bike path that ends at Vista Point on Yerba Buena Island to Treasure Island. Then the final phase involves connecting the paths on Yerba Buena and Treasure Islands to a bike path that will cross the western span of the Bay Bridge.