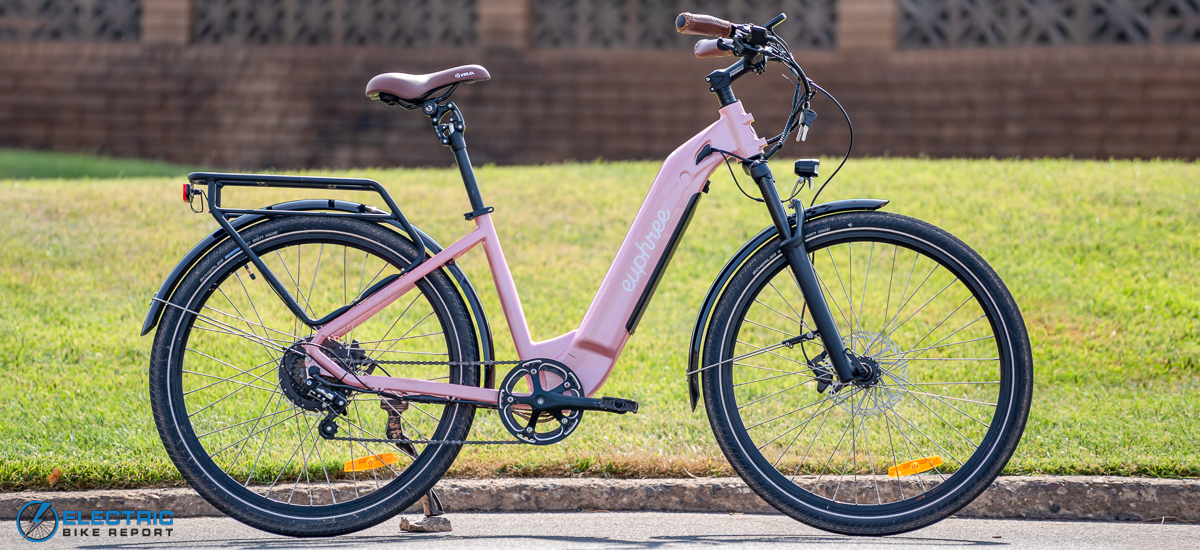 Euphree City Robin Review: Overview
After reviewing the Euphree City Robin I discovered that it's a refreshingly lightweight, comfortable e-bike that can be used for a quick trip to the market, your daily commute, or a light trail ride. The City Robin strikes the right balance between sprightly commuter and leisurely rec bike.
It's not a heavy, lumbering cruiser, nor is it an unruly, lurching e-bike that wants to be a motorcycle. Designed for riders from 5'3" to 6'2", the Euphree City Robin offers distinct features that cater to those who want something manageable, agile, and peppy.
Euphree currently offers one bike model, with a choice of two performance options. The Performance package offers more power in lower modes, so you can quickly zip up to speed with only light pedaling. The Gradual Power package is mellower, with gentler power settings that comfortably support your cadence and ease you up to speed.
Both calibrations provide excellent handling and have roughly the same top speed. The Electric Bike Report team was able to test both program options on two City Robin bikes, a pink one with the Performance package, and a one white with Gradual Power. Both packages provide swift power and tractable handling. In all modes of riding, the City Robin feels capable but patient, with the good manners to allow you to be in charge.