5 Coolest things from Day 1 of Sea Otter Classic 2021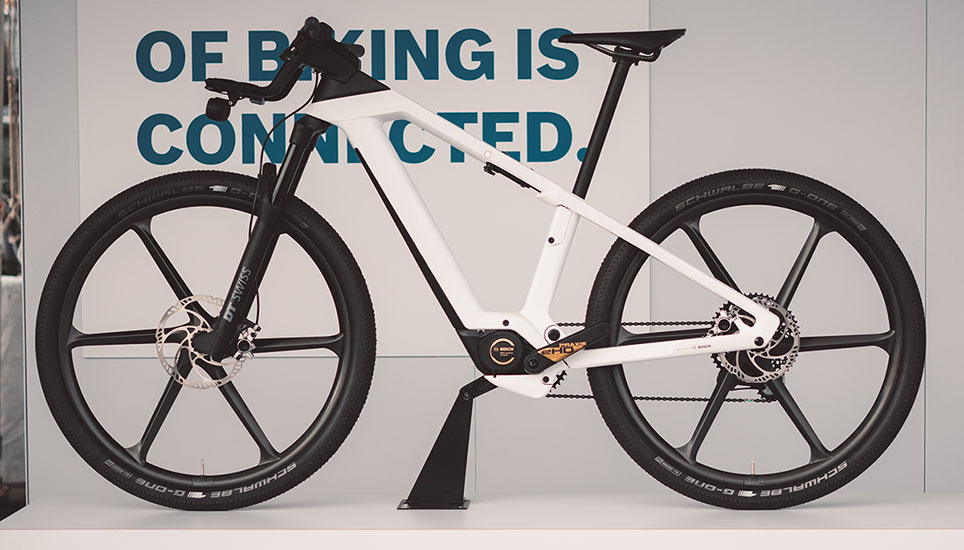 Day one at the Sea Otter Classic in Monterey, California was a whirlwind of new electric bike tech, some sneak peeks into what's coming just over the horizon and lots of literal wind.
This October marks the return of the event after a one year COVID-forced hiatus and the industry was out in force. The Electric Bike Report team was on the ground for the first day of Sea Otter, and here's a quick look at the shiny things that caught our eye.
Stay tuned of more in-depth bike reviews, on-camera chats with industry experts and first looks at some of the coolest new e-bikes on the market.
Bosch Concept Bike
Bosch has been a staple in not only the electric bike space, but the electronic world in general for quite some time now. For the celebration of their ten year e-bike tech anniversary they created a conceptual full suspension commuter that combines futuristic visuals with current Bosch technology.
We spoke with a couple team members at Bosch and we will link our interviews once they are uploaded. Needless to say, I think we can all get behind the visuals of this bike. I know it's definitely one I could see myself riding.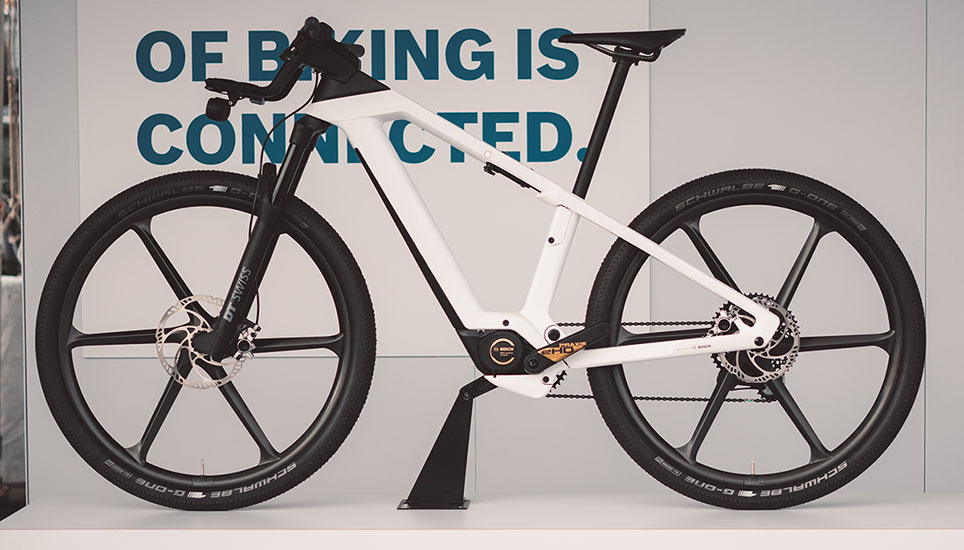 Bimotal Drive System
RockShox Flight Attendant
Specialized's first mountain bike
Yeti's first electric bike