What makes a good cheap electric bike?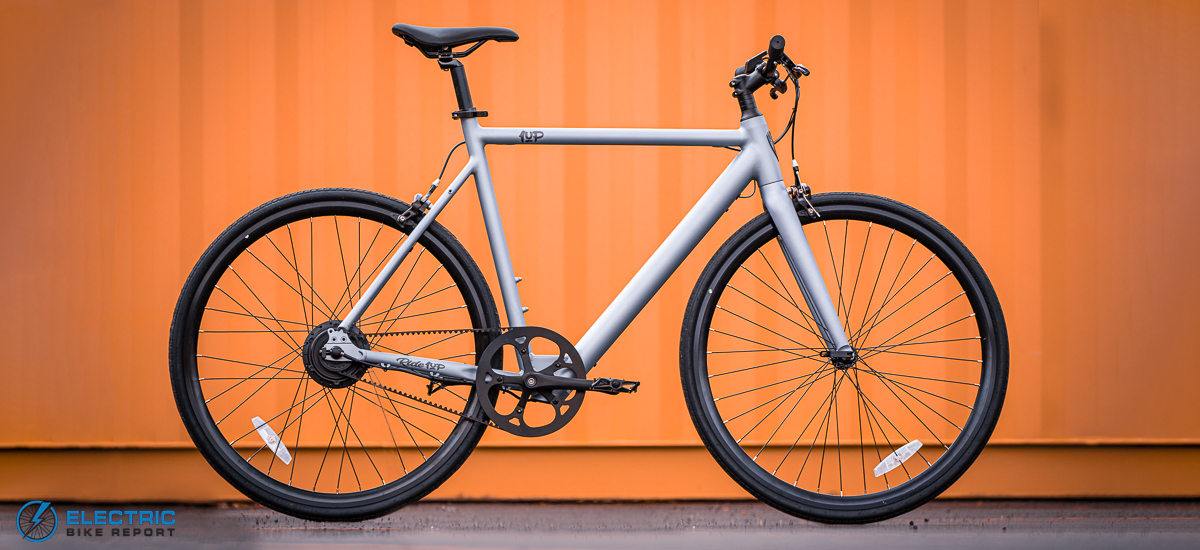 Bicycles, especially electric bikes, are often more expensive than the average person might think. But not all good e-bikes have to be expensive bikes.
So what makes a good, cheap electric bike? The short answer is the best electric bike is the one you're most excited to ride, but there are some things to consider that will likely help your dollar stretch further. Things like component choices, battery size and even what type of e-bike you choose.
With a critical eye and a good grasp of what you want from your bike and what features are most important to you, it's absolutely possible to find an e-bike that'll prove to be your diamond in the rough. This post will walk you through how to do that and offer Electric Bike Report's tips on what makes a good, cheap e-bike.
What to look for in a cheap electric bike
To find a good but cheap e-bike, you're likely going to have to find some ways to compromise in order to balance quality and affordability.
The trick to buying any e-bike is really knowing how you want to use it, but this becomes even more important when shopping for good cheap e-bikes. Think hard on what you want to do with your e-bike — how far you want to ride it, where you want to ride it and even how long you'd like to ride it. Knowing the answer to these questions will help you prioritize some features and components over others, ultimately helping you save money.
Need help figuring out which e-bike is right for you? Check out our Electric Bike Buyer's Guide.
Good cheap e-bikes are simple
In a world where many e-bikes are marketed as proverbial Swiss Army bikes chock-full of features and capable of anything, simplicity is king when it comes to stretching your dollar.
The simple fact of the matter is that e-bikes are expensive pieces of equipment. Motors and batteries in particular fetch a pretty penny, so simple and inexpensive e-bikes that prioritize function over frills are often the best. Take the Ride1UP Roadster V2, for example: This lightweight e-bike has just one gear and a modest 350W rear hub motor, but it rides so well it earned a spot on our list of 2021's Best City and Urban Electric Bikes.
The Roadster is a great example of a cheap e-bike that keeps cost low by being laser focused on its intended purpose of urban commuting. It's a single speed, which doesn't always make sense in hilly areas but works well for this bike that's designed for flat cities, and Ride1UP didn't try to add lots of extras like racks, a folding mechanism or even a juiced-up motor.
Good cheap e-bikes prioritize essential components
Everything on an e-bike, from the grips to the motor, costs money; probably more money than you realize. So prioritizing which components are the most important for you and your goals is key to finding a good cheap e-bike.
If you've got a hilly route on your morning commute then maybe you want to prioritize motor power, or if you're looking for a snappy bike to ride to class in the morning maybe you'd want a sleek and efficient commuter with good brakes. The message here is you can't have it all when you're on a budget, so spend money on the parts that matter most.
Don't be afraid of smaller motors and batteries
Power is currently king in the U.S. e-bike market, but don't be fooled into thinking you must have a huge motor to enjoy your e-bike.
Smaller motors — particularly 250W to 500W hub motors — are more affordable and oftentimes plenty powerful for almost anyone. But not only does less wattage save you money on the motor, it also allows you to run a smaller battery which, as the most expensive e-bike component, is where you'll see substantial cost savings without sacrificing range.
The Fiido D11 electric folding bike is a good example of a surprisingly capable e-bike despite its small motor and battery. Though it has just a 250W rear hub motor, this little folder has a surprising amount of pep and even climbs hills very well. You won't break any land speed records on the Fiido, but it certainly has enough oomph to get you most places comfortably.
Be wary of cheap e-bikes that make grand promises
If you haven't picked up on it already, the theme here is good but affordable e-bikes are found through compromise and prioritizing simple but quality components.
So if you see a company marketing a bike that promises a million features, premium components and astounding capability for rock-bottom prices, you should be very skeptical. E-bikes are astoundingly popular right now and there are lots of companies looking to cash in on that excitement, including companies with little experience designing e-bikes and almost zero quality control. If it sounds too good to be true, it probably is.
Just like with most big purchases, it's hard to see past the initial excitement and honeymoon phase and really think realistically about how your new e-bike will perform in the long run.
While a utilitarian-looking single speed with a modest motor might not be as thrilling as a feature-rich wonder machine, it's probably going to work better and last longer if you're looking to spend less. Keep your desires in check and be real about what you want to do with your e-bike, and you can absolutely find a good cheap electric bike.