The Sea Otter Classic: Day 2's Coolest Stuff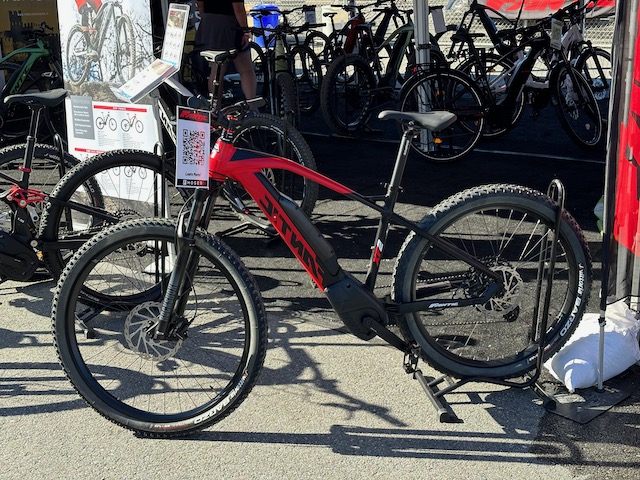 The Italian motorcycle and e-bike brand Fantic had a huge display of their e-bikes on hand. They make eMTBs across a wide range of off-road use including: hard tails, trail, all-mountain, enduro and downhill, as well as a number of different city/commuter e-bikes. All feature mid-drive motors, but they source those motors from a variety of manufacturers, including Brose and Yamaha.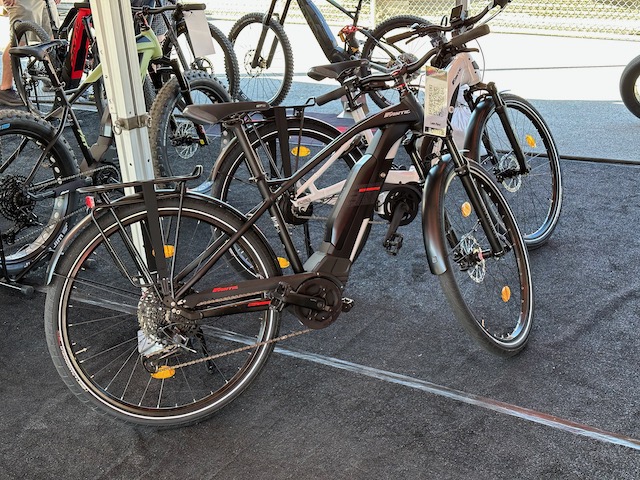 Thiis is Fantic's Seven Days Living, a very sharp city e-bike with a Brose mid-drive motor putting out 75Nm of torque. It's spec'd with a SRAM 12-speed drivetrain and Rock Shox fork. It comes in two sizes, and this is but one of five different city e-bikes they offer.

This is a prototype of a new enduro e-bike from GasGas. It's has 29-in. Wheels and 170mm of travel front and rear.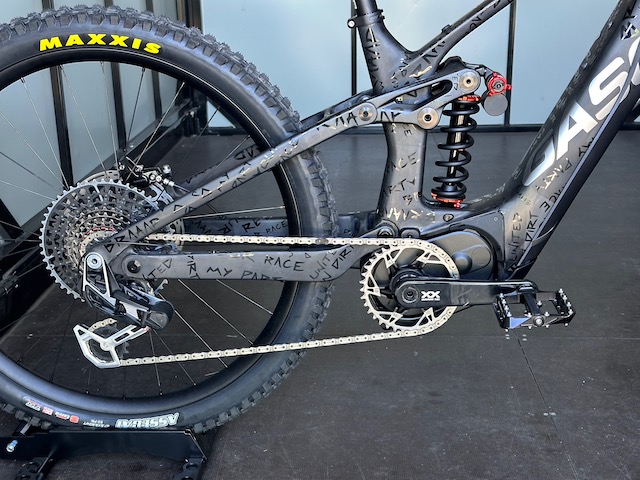 This is the eMTB that GasGas's sponsored pros will soon be on and will use SRAM's XO transmission and will be powered by Yamaha's PW-X3 motor.

Troxus had a sizable presence at Sea Otter and while they are a brand that is new to the US, they have an exciting lineup of different e-bikes. The Lynx features 20 x 4-in. tires for a very cushy ride. Add to that a suspension fork for even more rider comfort. Thanks to the high-rise handlebar, the Lynx can be more easily adapted to fitting a broad range of riders than many e-bikes.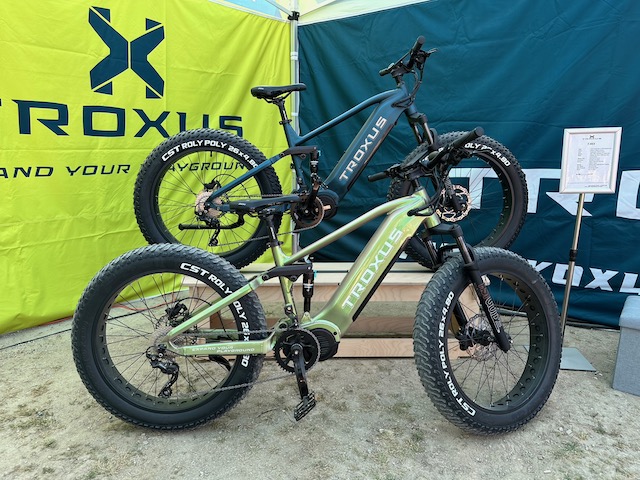 Troxus showed off a new full-suspension all-terrain e-bike, the T-Rex. The name seems deserved as this one is a beast, thanks to a 1000W mid-drive Bafang motor. It's has a 10-speed Shimano drivetrain, hydraulic disc brakes, full suspension (120mm front and 140mm rear). It goes for $3299.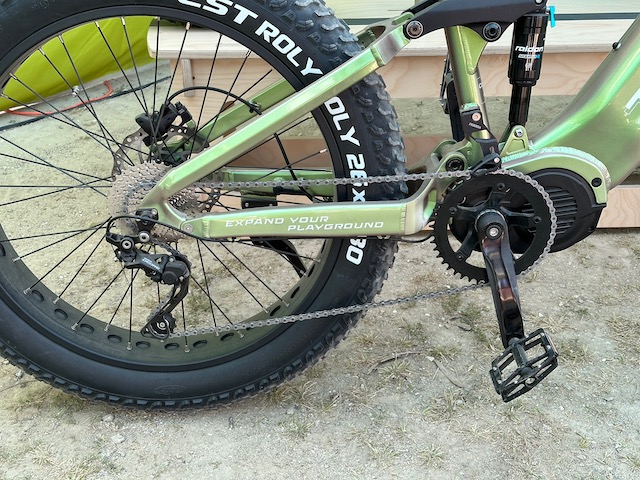 The T-Rex will be available with two different wheel sizes, either 26 x 4.8 wheels/tires, or 27.5 x 3.

This is the new Timp Peak from Fezzari. This model is aimed at enduro riders with 170mm of travel front and rear rolling on 29-in. Wheels. It's powered by a Shimano EP8 motor producing 85Nm of torque. It is available in six different spec levels from $5999 up to $9999.
Reader Interactions