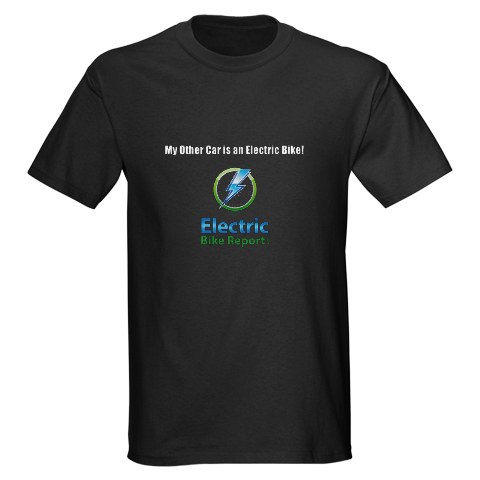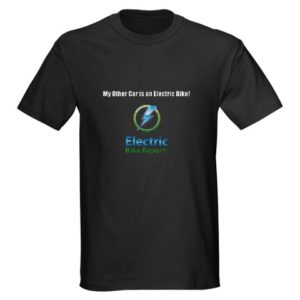 The Electric Bike Report gear store is here! The store has everything from stickers, t-shirts, sweatshirts, hats, tote bags, messenger bags, and water bottles.  There is the traditional logo as well as products that have a catchy slogan intended to encourage people to "Think outside the car."
This store will provide some revenue for Electric Bike Report, but the main purpose of the products is to spread the word about going green by ditching the car now and then for a ride on an electric bike.
Above is the "My Other Car is an Electric Bike!" t-shirt.  Below are some more examples of the products that you will find in the store.
Here is a womens t-shirt with the "Time to Think Outside the Car." slogan: [Read more…] about The Electric Bike Report Gear Store.