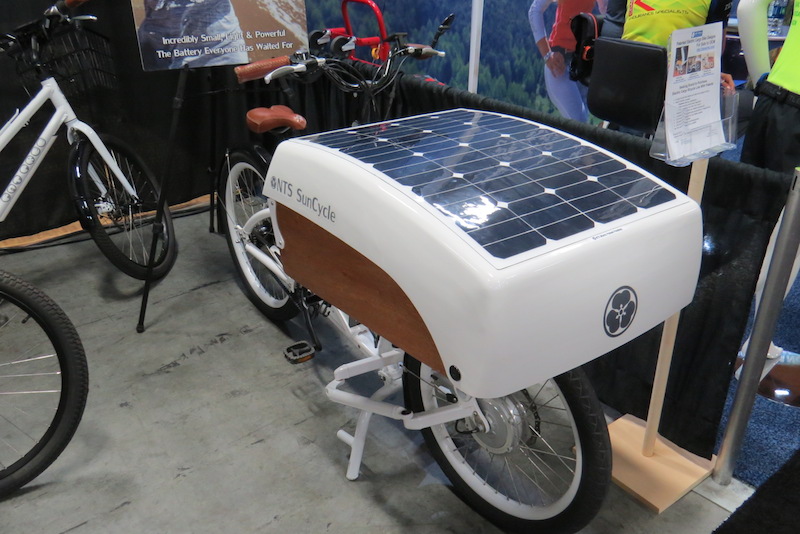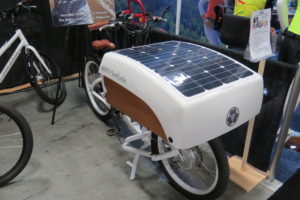 A solar electric cargo bike.
It sounds futuristic!  But the SunCycle is a real bike from NTS Works.
I had a chance to catch up with the CEO of NTS Works, Neal Saiki, at Interbike and shoot a video of the innovative SunCycle solar e-cargo bike.
In addition, Neal shows us their Fat Free e-bike that is designed for ease of use for almost any size rider.
Enjoy the following video with Neal showing off the SunCycle and Fat Free: [Read more…] about Solar Electric Cargo Bike & Fat Free E-Bike from NTS Works [VIDEO & PICS]